Why Valve's SteamOS Could Be Revolutionary
Why Valve's SteamOS Could Be Revolutionary
Valve's SteamOS and Steam Machines could have big implications for Silicon Valley and Hollywood.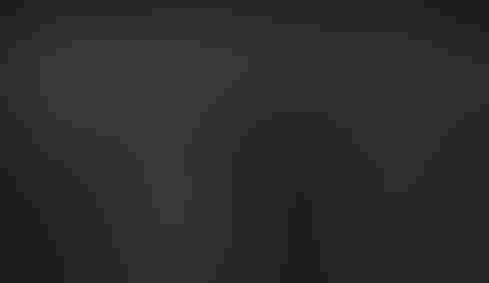 So, while a Steam client for Android may still be possible (though rumors suggest that Valve's Android teams were dismissed), it seems unlikely Valve would invest as heavily in Android as in SteamOS. In fact, it would make more sense if Valve developed its own mobile OS, perhaps to leverage their investment in their desktop SteamOS. And in fact, it was just revealed in an exclusive interview with The Verge that the company is doing just that.
According to Newell:
So this [Steam Box] is called 'Bigfoot' internally, and we also have 'Littlefoot.' [Littlefoot] says 'what do we need to do to extend this to the mobile space?' Our approach will be pretty similar. We also think there's a lot that needs to be done in the tablet and mobile space to improve input for games. I understand Apple's [approach]; all the way back in '83 when I met Jobs for the first time, he was so super anti-gaming.
The idea of a new, viable mobile competitor named Valve entering the mobile space is exciting. But it's even more interesting if you consider one more player: Canonical, the makers of Ubuntu, one of the most popular desktop Linux distributions. The rumor on the street is that SteamOS is based on Ubuntu. What's even more interesting is that Canonical has been investing heavily in Ubuntu to develop a user interface called Ubuntu Touch that seamlessly unifies and transforms between desktop, tablet, and phone depending on your current usage.
Canonical is funded by its founder, Mark Shuttleworth. Despite Ubuntu's popularity, it remains not profitable after about a decade -- the company always seems to be in a state of "cup half full/half empty." A recent crowd-funding attempt to build a showcase phone called Ubuntu Edge for early adopters and tech lovers captures this. On one hand, the company missed its target by 60 percent. On the other hand, its target was ridiculously high, at $32 million, and the effort won a record-breaking $12 million -- the most contributions ever pledged in crowd-funding history.
Building a viable Linux distribution requires a lot of work, with lots of mundane details that need to be correct in all different corners of the operating system. Even for Valve's 330 employees, this is a large task because this is not the company's specialty. But if Valve were to partner with Ubuntu, with its 500 employees and dedicated OS expertise, both sides could potentially benefit. Valve could leverage Ubuntu's talents and efforts while Ubuntu could focus on a market segment that pays for its product -- or at least have a new way to generate income. Steam customers would be good for Valve because all the profits in mobile right now are being driven by premium devices, not low-end commodity devices. This might also allow Ubuntu's mobile solutions to gain traction in the marketplace.
For Valve, being able to leverage a general-purpose mobile OS will allow the company to leap beyond dedicated mobile gaming devices to compete with iOS and Android for phones and tablets. And of course, a Steam Store needn't be limited to games – it could also sell general-purpose apps to become a one-stop shop for this platform.
All this may be a long shot, but it shouldn't be entirely dismissed -- not even by current Android manufacturers. It is well-known that Samsung isn't completely happy being tied to Android while still being forced to pay patent royalties to Microsoft for Android patent infringement. According to Nomura, Microsoft earns an estimated $2 billion per year on Android patent royalties. Tizen (the alternative Linux-based OS, developed jointly by Samsung and Intel) looks like it is DOA. SteamOS is open, and it could be something Samsung and other companies might like to fork. While this may not directly boost Valve's profit line, it does open the door to manufacturers creating premium devices carrying operating systems that are better suited to running games. This might provide the edge needed to get more people to switch from Android. And since SteamOS is open, Valve could find a way for users to install Steam on Samsung devices running SteamOS if Samsung decides not to include it.
This would finally bring Valve into the mobile market.
We should all hope that Valve can make SteamOS and Steam Machines live up to their full potential. With so much potential to change the landscape in so many ways, it's hard to predict how things will play out. But at the very least, consumers will benefit from more choices.
There's no single migration path to the next generation of enterprise communications and collaboration systems and services, and Enterprise Connect delivers what you need to evaluate all the options. Register today and learn about the full range of platforms, services and applications that comprise modern communications and collaboration systems. Register with code MPIWK and save $200 on the entire event and Tuesday-Thursday conference passes or for a Free Expo pass. It happens in Orlando, Fla., March 17-19.
Never Miss a Beat: Get a snapshot of the issues affecting the IT industry straight to your inbox.
You May Also Like
---