Windows 10: 5 Unanswered Questions
Windows 10: 5 Unanswered Questions
Microsoft's Windows 10 preview shows users some of the things they can expect from the new OS, but it also raises several questions.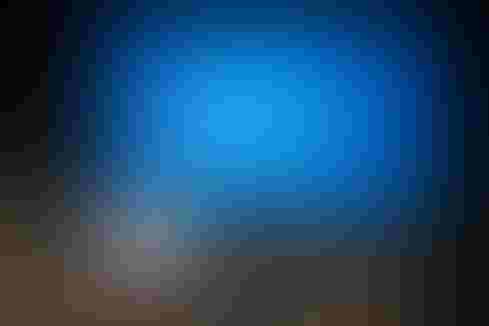 Windows 10: 11 Big Changes
Windows 10: 11 Big Changes (Click image for larger view and slideshow.)
After months of rumors, Microsoft on Tuesday finally took the wraps off of Windows 10 -- sort of. The company showed off a barrage of new features for PC users, from the revamped Start menu to support for virtual desktops, but said little about mobile devices. In fact, Microsoft might have revealed as little as 10% of the OS's feature set, according to one report.
Windows 10 won't hit the market until at least mid-2015. Microsoft will continue to develop and refine the OS based on feedback it receives from users running the just-released Windows 10 Technical Preview, aimed at enterprise and desktop users. Additional previews aimed at consumers and developers will follow.
By choosing to start its Windows 10 campaign with an emphasis on mouse-and-keyboard users, Microsoft likely made the right call; this group was among the loudest critics of Win 8's tile-based UI and needs to be reassured that Windows offers a viable upgrade path. Even so, by revealing only part of its intention for Windows 10, Microsoft has raised as many questions as it's answered. We've collected five of the biggest unknowns swirling around Windows 10. Did we miss one of your burning questions about the new OS? Let us know in the comments.
What will Windows 10 cost?
Microsoft execs have declined so far to discuss Windows 10 pricing, but according to rumors the update could be free for users of Windows 7 and Windows 8. Microsoft recently offered free and low-cost Windows licenses to device manufacturers in order to stimulate production of cheap Windows devices. This tactic supports the view that Microsoft is more interested in amassing users and encouraging them to use the company's cloud services than it is in upfront licensing revenue. Free Windows 10 upgrades would further this strategy.
[For more on Microsoft's upcoming OS, see Microsoft Announces Windows 10.]
Even so, Windows 10 is expected to run on a wide variety of devices, from PCs, tablets, and smartphones to the Xbox One and Internet of Things devices. It's also aimed at a huge number of would-be customers, from Windows XP and Windows 7 holdouts and tech enthusiasts who live on the bleeding edge to consumers who just want an intuitive experience. Microsoft will release several versions of Windows 10 to accommodate the needs of its huge user base. Will some versions be free? If so, which ones? Will Microsoft follow Apple's lead and make OS upgrades free to as many users as possible?
Will the new Windows update cadence work for enterprises?
Earlier this year, Microsoft said it will begin releasing Windows feature updates as often as every month, as it does with OS security updates. In the past, the company unrolled new features in big chunks, separated by many months. The new approach could help Microsoft's Windows team to be more responsive and agile -- a theme also present in the Windows 10 preview and Microsoft's call for user feedback. Consumers demand such agility, but businesses tend to make changes more slowly. Microsoft execs say the company can balance the needs of both groups. They painted this goal in mostly broad terms, however, and it's unclear specifically how Microsoft will implement its intentions.
"Fundamentally, we are changing how we will deliver Windows," Microsoft director Stella Chernyak told InformationWeek at Tuesday's Windows 10 event. She said many customers want to use the most current releases and to see Microsoft quickly respond to feedback. "At the same time," she continued, "we have businesses [that] may have mission-critical environments where we respect the fact [that] they want to test and stabilize the environment for a long time."
How will Windows 10 make Modern apps more viable?
Windows 10 includes a range of UI changes designed to make touch-oriented Modern apps more palatable to mouse-and-keyboard users. These changes, such as the ability to run Modern apps in floating windows on the desktop, should help Microsoft address the usability concerns that Windows 8 generated. Likewise, the revamped Windows 10 app store, which will allow enterprises to set up customized storefronts, should enable users to more effortlessly find new titles. But even if Modern apps are easier than ever to use on non-touch devices, will users care? And will developers already invested in other platforms begin to produce more titles for Windows devices?
At the Windows 10 reveal, company execs continued to tout Microsoft's Universal Apps model, which allows developers to target Windows smartphones, tablets, PCs, and the Xbox without rewriting apps for different device types. A unified development platform for all Windows devices sounds appealing -- but it's unclear, for example, how many apps will benefit from availability on both PCs and game consoles. Likewise, even if developers can target apps on numerous devices with a single set of code, how much will they sacrifice for the convenience? Will polished apps tailored to a particular UI demand additional developer work, or has Microsoft found a way to truly realize its "write once, deploy everywhere" vision?
Windows 10 reportedly includes hundreds of new APIs for Modern apps, but it's not yet clear what the added capabilities do. Microsoft touts Modern apps as more secure and manageable than legacy titles, but will users and developers embrace the company's new tactic? Microsoft is expected to soon release touch-first, Modern versions of its Office apps. Will they show the potential of Microsoft's new platform?
What's coming for consumers?
Microsoft said a consumer-oriented preview of Windows 10 for tablets and smartphones will arrive early next year. According to rumors, the OS's consumer-oriented features will include a notification center, a new version of IE, and Windows Phone virtual assistant Cortana. These features sound like a good start -- but the presence of Cortana and a notification center hasn't helped Windows Phone explode in popularity, so it's hard to see how Windows 10 will be a consumer hit if it doesn't bring more to the table.
How much will Windows 10 change due to preview feedback?
Microsoft reps emphasized that the Windows 10 preview is an early build with many rough edges. Corporate VP Joe Belfiore noted, for example, that Windows 10 probably won't include Windows 8's Charms menu but that the company hasn't quite worked out the replacement. Likewise, the company previewed its Continuum feature, which will let 2-in-1 devices more gracefully switch between touch and non-touch UIs, but did not include it in the preview. How much will feedback from preview users influence the final version of Windows 10? How much will preview builds change as Microsoft rolls out new features and experiments to its early Win 10 users? Time will tell -- but the answer to these questions will demonstrate whether Microsoft has truly moved toward a more open, collaborative dynamic with its customers.
If the world wasn't changing, we might continue to view IT purely as a service organization, and ITSM might be the most important focus for IT leaders. But it's not, it isn't, and it won't be -- at least not in its present form. Get the Research: Beyond IT Service Management report today. (Free registration required.)
Never Miss a Beat: Get a snapshot of the issues affecting the IT industry straight to your inbox.
You May Also Like
---