4 IT Outsourcing Trends To Watch
How cloud is competing head-to-head with outsourcing more, and other developments to keep an eye on.
There's no perfect formula for which IT resources to keep and which to ship off to a third party.
One company may see a help desk service as good for company culture and collaboration and keep it in-house. Another may see it as a commodity service that's ideal for an Indian outsourcer. Figuring out the outsourcing/insourcing ratio that delivers the best results is a high-stakes problem for many a CIO.
With that in mind, here are four growing trends in cloud, offshoring, and domestic outsourcing for 2014 and beyond as defined by outsourcing consultants who spoke to InformationWeek.
1. Cloud vs. traditional outsourcing
While migrating your IT infrastructure to a cloud service is not "outsourcing" in the traditional sense, it is a form of outsourcing. But even traditional outsourcing models are using cloud technology underneath, whether the outsourcer is using Amazon or IBM is using its own cloud.
[Doing most IT work in-house and outside the cloud isn't a winning strategy. Read IT Control Is An Illusion]
Both public and private clouds are getting more traction this year among Fortune 500 companies and could threaten the traditional outsourcing model, says David Rutchik, a partner at IT consulting firm Pace Harmon.
Rutchik points out that, as a result, outsourcers like CSC and IBM are integrating cloud capabilities into their products. IBM, for example, bought SoftLayer last year for $2 billion. "They're going on the offensive to get new business or on the defensive to keep from being priced out by cloud players," Rutchik says.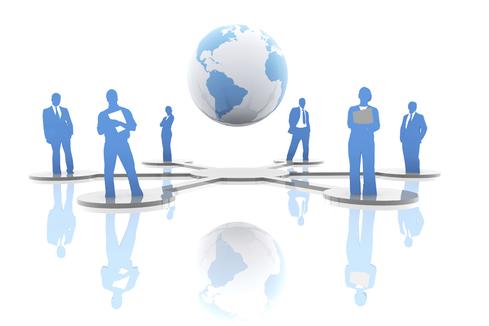 Big companies that once feared using public cloud because of data security concerns are gaining confidence to use it for development and testing, and even for running customer-facing apps, says Rutchik, based on the activity of Pace Harmon's Fortune 500 clients.
"Major retailers are using public cloud for at least a portion of their service," he says. "It's much faster to provision a server, much less expensive. The security worries haven't been alleviated, but are less paramount."
Expect more companies to compare the prices and benefits of cloud services versus traditional outsourcing models as part of their strategies this year and next, Rutchik says.
2. Outsourcing pricing models based on results
How do you measure outsourcing? Liz Herbert, principal analyst at Forrester Research, has seen a move to outsourcing contracts that are priced based on business outcomes.
The common ways to measure outsourcing have traditionally been bodies needed and help-desk tickets filed. However, says Herbert, "those 500 help-desk tickets don't have anything to do with what the business is trying to accomplish." A company needs to understand why it's outsourcing certain tasks to begin with or it'll end up paying for hourly billings for too many people and counting help-desk tickets that don't mean anything.
"If an airline outsources its call center, the purpose of that call center is to solve problems," she says. "But measuring it by call volume doesn't address why the airline chose to outsource. To save money? Yes. But are they improving customer service?"
An example of outcome-based outsourcing: A major retail company Forrester worked with needed its web site and call center to be 100% operational from
Thanksgiving through Christmas, and the outsourcer priced its services based on that goal. "The service provider got a million dollar bonus by reaching that 100% uptime goal. It was written in the contract," says Herbert.
While that's a classic win-win, such outcome-based contracts are still a minority of deals because specific business outcomes are hard to predict, which makes both outsourcers and clients wary. Herbert estimates that 20% to 25% of outsourcing deals have some portion that's based on outcomes. However, she adds, some smaller deals are fully outcome-based.
[GM CIO's five core principles underpin the automaker's "IT transformation" plan. Read GM's Randy Mott: What I Believe...]
"There are still inhibitors to outcome-based pricing, but it's the best way to align provider goals and client goals."
3. Indian providers are stepping up
In IT infrastructure deals, India-based outsourcing providers are competing more vigorously than in previous years and beating out US-based providers more often, says Rutchik.
Indian providers like Wipro, HCL, and Infosys "were traditionally on the outside, used by necessity," says Rutchik, but they can compete now with IBM, CSC, and Hewlett-Packard -- and drive prices down accordingly – by using technologies that allow remote management of data center monitoring, servers, and patching.

These capabilities add more appeal to the existing appeal of lower wages, younger skilled workers, and a bigger population in India.
4. But don't rule out "domestic sourcing"
There are drawbacks to offshoring – political uncertainty abroad, language and cultural barriers, rising wages, difficulty of securing H-1B and L1 visas, time zone differences -- that have led to more interest in outsourcing to small, lower-cost rural, urban, and semi-urban areas in the US and Canada... what's known as "domestic sourcing."
Simply having your outsourcer in your time zone is appealing, but there are also cultural benefits.
"If Walmart is outsourcing a business process to a service provider in Kansas, they don't have to train them on how Walmart operates," Herbert says. "I've been to labs in India where they have to explain what a Walmart is and why people go there."
On paper, offshoring or nearshoring offer lower hourly rates, but a company may pay more when the costs of visas and travel are factored in. Another offshoring gotcha: lots of junior talent.
"It's typical in India to have big outsourcing teams where most workers have two years experience," says Herbert. "With domestic sourcing, you'll have higher pay rates, but you'll have a smaller, more experienced team doing the job."
The nature of pay-as-you-go makes the cost calculation seem easy. It's not -- but it is more critical than ever. Get the new Cloud ROI issue of InformationWeek Tech Digest today (free registration required).
Shane O'Neill is Managing Editor for InformationWeek. Prior to joining InformationWeek, he served in various roles at CIO.com, most notably as assistant managing editor and senior writer covering Microsoft. He has also been an editor and writer at eWeek and TechTarget. ... View Full Bio
We welcome your comments on this topic on our social media channels, or
[contact us directly]
with questions about the site.