8 Facebook Privacy Settings To Check
Facebook's renewed focus on privacy brought new settings and apps to the social network in 2014. Check out the settings you should review.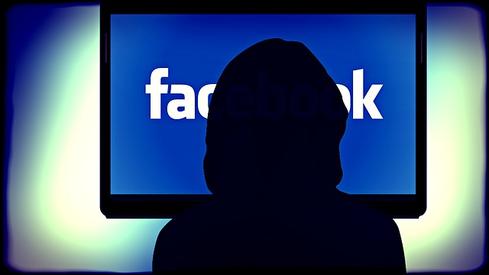 Nearly five years ago, Facebook CEO Mark Zuckerberg declared privacy dead.
"People have really gotten comfortable not only sharing more information and different kinds, but more openly and with more people," he said in early 2010. "That social norm is something that has evolved over time. We view it as our role in the system to constantly be innovating and updating what our system is to reflect what the current social norms are."
Zuckerberg's comment came a month after Facebook moved forward with drastic changes to its privacy settings. It made users' name, gender, profile pictures, current city, networks, and friend lists all publicly available, meaning anyone -- both on and off the social network -- could view them.
Four years later, those social norms surrounding privacy, openness, and sharing flipped -- and Facebook responded. In a conference call with investors this past July, Zuckerberg acknowledged that users wanted more privacy, and Facebook took action over the following months.
"At some level, there are only so many photos you're going to want to share with all your friends," Zuckerberg said.
[Catch up on the latest Facebook changes. Read Facebook: 10 New Changes That Matter.]
In 2014, Facebook has demonstrated a renewed focus on privacy. The social network introduced new apps, settings, and features focused on increased privacy and sharing with more intimate audiences.
In March, it debuted the privacy dinosaur that makes new users aware when they might be sharing with a broader audience than they intended. Then came the new Anonymous Login feature, which lets users sign into apps without sharing personal information; a bookmarking feature to privately save content to read later; and a privacy checkup tool, which helps you review and control the content you share.
It also launched Facebook Rooms, an app inspired by throwback Web communities where users can post photos, videos, and messages under the guise of a pseudonym. It reportedly has an app in the works code-named Moments that makes it easier to share stuff on Facebook with specific groups of friends.
Most recently, the social network simplified and shortened its privacy policies to make them easier for users to understand and added a new dashboard where you can find answers to frequently asked questions about Facebook.
"Over the past year, we've introduced new features and controls to help you get more out of Facebook, and listened to people who have asked us to better explain how we get and use information," said Facebook's chief privacy officer, Erin Egan.
But while the social network has made strides in improving privacy this year, its settings and policies are still far from perfect, often causing confusion among users. Here's a look at the top eight Facebook privacy settings you should review to start off 2015 on the right foot.
Kristin Burnham currently serves as InformationWeek.com's Senior Editor, covering social media, social business, IT leadership and IT careers. Prior to joining InformationWeek in July 2013, she served in a number of roles at CIO magazine and CIO.com, most recently as senior ... View Full Bio
We welcome your comments on this topic on our social media channels, or
[contact us directly]
with questions about the site.