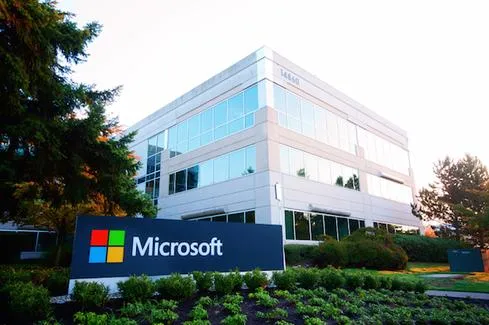 Microsoft's Mobile Roller Coaster Ride: 9 Contributing Factors
(Click image for larger view and slideshow.)
Verizon Communications has been hit with 79 cases of suspected sabotage to its wireline equipment in the past three weeks, approximately 12 times the normal level it encounters in a given year.
The spike in reported cases of severed fiber-optic cables and vandalized terminal boxes that service commercial buildings and neighborhoods has affected thousands of Verizon customers, who suffered outages to their wireline services, Rich Young, a Verizon spokesman told InformationWeek.
The telecommunications giant noted that reported incidents of vandalism spiked as of April 13, which also coincided with the day that approximately 36,000 of the company's union workers went on strike. The employees are members of the Communications Workers of America (CWA) and the International Brotherhood of Electrical Workers, who primarily work in Verizon's wireline business that still operates in nine states in the Northeast, the Mid-Atlantic region, and Washington, D.C.
Services that have been affected by the outages include Internet and broadband service, wireline phone service, VoIP and its Fios TV service.
While most of the vandalism has occurred in rural areas, it has affected both commercial businesses and residential neighborhoods, Young said. The bulk of the vandalism has occurred in New Jersey and New York, followed by Pennsylvania.
For businesses, Internet connectivity and phone service are critical to keep operations rolling. The service outages have tended to last anywhere from an hour to approximately six hours before they are restored, Young said.
As a workaround until repairs are made, Verizon in some cases has offered wireless broadband service to those affected by a service outage, Young said. However, wireless services are typically spotty, at best, in rural areas.
Business customers, as a well as consumers, may find the strike could linger longer than initially anticipated. It has exceeded the two-week duration of the strike of 2011, according to Time magazine, when approximately 45,000 Verizon workers walked out.
[In another division, more recent bad news for the company. Read Verizon Enterprise Data Hit, Hackers Seek Big Payday.]
Meanwhile, Verizon issued what it termed as its best and final offer to the unions on Thursday, and the unions subsequently made a counter-offer. The parties continue to negotiate for a new contract, holding discussions as recently as Monday, Young said.
However, the CWA is turning up the heat. The union and several consumer groups reportedy filed a complaint with the Federal Communications Commission (FCC) regarding Verizon's efforts during service calls to prompt its customers who are served by copper wireline to switch to its fiber-optic cables, according to a New York Times report.
Currently, Verizon's remaining copper wireline runs in the same nine states where the union members are striking. The groups contend that Verizon is telling customers, when they meet with one of its repair technicians, that they need to switch to its fiber-optic service or risk having their service being disconnected in the next 20 days, according to The Times' report.
The complaint largely focuses on the way service calls are handled and less on the move to fiber from copper lines, given that the FCC itself is in charge of a nationwide movement to switch to fiber optics from copper lines, according to The Times.