4 Technologies Primed To Address Energy Transition Agendas
4 Technologies Primed To Address Energy Transition Agendas
Energy transition is inherently tied to digital transformation. To achieve the US' clean energy ambitions, energy companies must increase digital investments in key domains.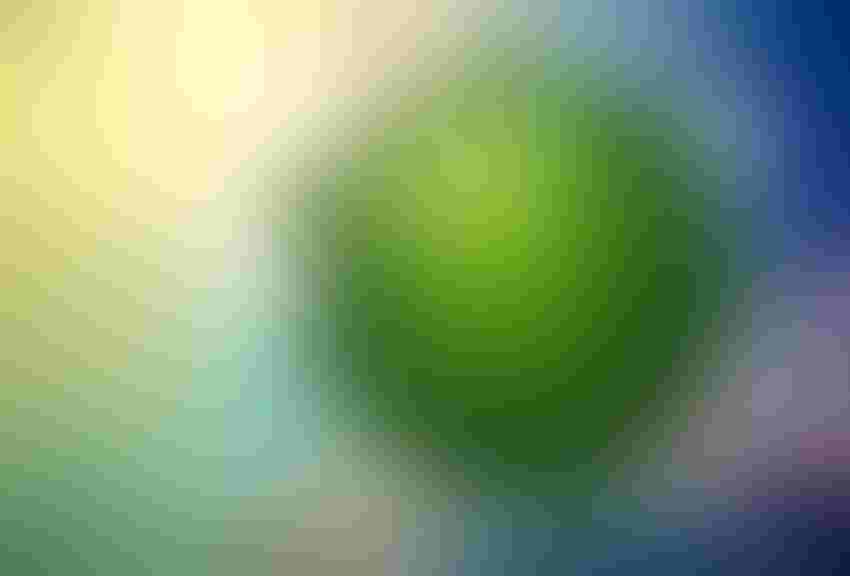 Ivan Chiosea via Alamy Stock
The energy transition era is already upon us. Across the energy sector, enterprises have not only developed long-term strategies, but many have started to launch the first wave of decarbonization initiatives. However, some organizations have recently struggled to keep pace with their initial plans due to the COVID-19 pandemic, and subsequent rebound, as well as the ongoing global energy crisis.
Many leaders now see that energy transitions affect multiple business dimensions and timelines. From finding new production methods to reduce carbon emissions in the exploration and production value chain to becoming carbon neutral through widespread carbon capture to eventually transitioning to zero-carbon energy sources and renewables, there are many pathways to clean energy, and each have their own unique set of challenges that some organizations did not fully anticipate.
According to the International Renewable Energy Agency's (IRENA) 2023 report, experts acknowledge that global energy transition plans are not on track and decarbonization pledges are falling short. From the outside looking in, this may seem like a major setback. However, the reality of energy transition is that it's an evolving process -- and many organizations are still committed to reaching net-zero emissions.  
That said, energy leaders who are going back to the proverbial drawing table to reconsider how they can expedite their decarbonization plans, while ensuring their businesses remain successful throughout the process, should take this time to evaluate their digital capabilities as they relate to their transition initiatives. Beyond traditional strategic, operational, and financial pillars, digital transformation is another key element in any business strategy, and that's especially true for energy transition agendas.
However, technology investments are currently lacking across the sector. IRENA estimates that annual investments in energy transition technologies must more than quadruple from 2022's record-breaking $1.3 trillion total to achieve carbon neutrality by 2050. Beyond the sustainability case for advancing digital transformation agendas, experts also note a strong business case for digitization, which could deliver average savings of $100 billion in the oil and gas industry.
With so many capabilities to consider and concerns over incorporating these solutions into existing architectures, leaders will need to carefully decide which technologies will help ease their energy transition agendas. Here are four leading technological domains that are worthwhile investments:
Data
Energy companies gather huge amounts of data across broad ranges of operations, however much of that data remains stuck in silos. Today's technology can integrate this information to provide a better picture of how business units interact, allowing leaders to make decisions that increase efficiency and lower carbon footprints.
Many large energy companies are now collecting data across downstream operations while transforming crude oil into gasoline, plastics, and other finished retail products. This high-quality, real-time data is then combined with financial data on product sales, market conditions, and competitors. Using insights obtained from these analytics, it can accurately forecast retail demand for its oil.
Data will also be used to help energy enterprises transition to a green future in many different ways. As we gather data to help quantify digital footprints, suppliers of products and services will apply sustainability labels to the equipment and solutions they provide to their clients, making information about emissions as transparent and clear as possible to both customers and regulators -- similar to the way the food industry provides nutrition labels on its products. The analysis and creation of synthetic data through computer vision is also providing a paradigm shift to detecting carbon emissions as this capability was not possible earlier through traditional mechanisms such as cameras and drones. We are also leveraging the data to get a head start on tracking Scope 3 emissions as more and more enterprises are in need to report and plan carbon credits given that Scope 3 emissions account for roughly 90% of a company's total emissions in the oil and gas industry.
Overall, the emphasis is to continuously evolve the data foundation across business functions and integrate seamlessly to drive better insights.
Artificial Intelligence
The energy sector is gradually, but steadily, adopting artificial intelligence. Given the enormous amount of data being generated by intelligent equipment across the oil and gas value chain, AI is poised to be a key enabler for countless capabilities and use cases. AI is already playing a critical role crunching data to train advanced digital twins, perform predictive maintenance on equipment, facilities, and platforms, and forecast energy organizations' impact on climate change. There are also several evolving use cases today across knowledge management, process optimization, field development, brand protection, customer engagement, and quality control.
Digital Twins
Energy companies are using digital twins to create virtual representations of geologic structures, equipment, plants, and business processes through advanced data-modeling techniques. These digital replicas are driving significant efficiency across operations and new build. For example, an organization can use digital twins to develop plans for new offshore wells, accounting for enormous amount of data about subsurface geology, reservoir mapping, and water conditions to identify a location that is best suited for drilling. This can then be combined with financial data about operational cost to determine the financial feasibility before even spending any capital or starting drilling -- not only saving capital that would have been wasted otherwise for non-operational reservoirs, but also preventing environmental damage. 
Throughout the energy sector, companies are also using digital twins for production optimization leading to carbon reduction in the long run by simulating and therefore improving carbon storage, enhanced oil recovery, and carbon sink processes. Digital twins also enable integrated asset management needed to optimize production, monitor and reduce carbon emissions, remotely control field equipment, and improve operational efficiencies -- to name a few use cases.
Intelligent Equipment
Although intelligent oil field equipment may not technically be a classified digital domain like AI or digital twins, we cannot neglect to mention these solutions while discussing pressing technological investments for the energy sector. Today's oil field equipment is becoming increasingly digitized, helping companies cut costs and improve efficiencies in the field. These machines use advanced sensors and AI algorithms to increase speed, accuracy, and reliability. Embedded algorithms within intelligent oil field equipment also help operators function more accurately and receive early warnings about maintenance issues to prevent costly breakdowns.
Beyond the oil field, equipment embedded with advanced chip and computing technologies are allowing energy enterprises to gather enormous amounts of real-time data, which can then be utilized for a host of other digital capabilities, including training digital twins. Intelligent equipment, particularly direct air capture technology, will also play a critical role as the industry looks to build more new-age carbon capture plants. However, like any other function or facility, energy organizations must develop these plants and choose their digital capabilities wisely to meet their business goal of cost-effective operations -- instead of falling into the same pattern of traditional oil and gas development in which digital transformation plans do not align to or fulfill financial or ESG goals.
We are witnessing a new era of efficiency made possible by digital technologies in the global energy sector. Many companies already have adopted and implemented certain solutions into their tech arsenal, but to stay ahead, energy leaders will need to reframe their approach to digital transformation and wisely invest in cutting-edge technologies. Data, AI, digital twins, and intelligent equipment will all play key roles in driving operational efficiencies, improving top- and bottom-line growth, and reducing carbon emissions as the energy industry transitions to renewable energy.
Never Miss a Beat: Get a snapshot of the issues affecting the IT industry straight to your inbox.
You May Also Like
---