How AgTech Could Help Save the World
How AgTech Could Help Save the World
What's new down on the farm? How about emerging technologies that promise to revolutionize agriculture?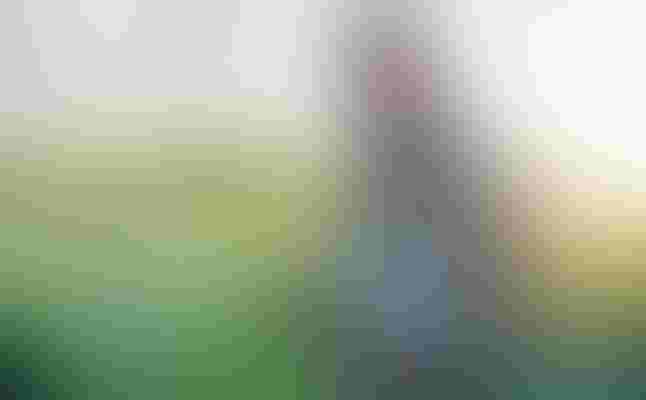 Yuri Arcurs via Alamy Stock
Today's farms and other agricultural operations work far differently than those of just a few decades ago, primarily thanks to agricultural technology (AgTech) advancements. Sophisticated devices and systems now allow farming to be more profitable, efficient, safer, and environmentally friendly.
With the world's population rapidly increasing -- expected to reach approximately 10 billion by 2050 -- the global food crisis can't be ignored. "Today, nearly 345 million people face high levels of food insecurity," says Igino Cafiero, CEO and founder of Bear Flag Robotics, a John Deere company. "Farmers will play an essential role in increasing food production to meet demand."
AgTech promises to help farmers grow more crops with fewer resources, such as water, fertilizer, and pesticides. Meanwhile, there's a pressing need to improve soil health and reduce food waste, notes Stephanie Slinski, associate director of research at the University of Arizona's Yuma Center of Excellence for Desert Agriculture. "This can be accomplished with smart-crop technologies that provide real-time monitoring, including weather, soil conditions, water use, and crop conditions."
Farming is becoming increasingly unpredictable, Cafiero warns. "From constantly changing weather conditions to varying soil quality, farmers have limited windows of time to do just about every job," he explains. Yet, with overall agriculture employment expected to grow only 1% from 2019 to 2029, farms have a shortage of people to get the job done. "That's not sustainable," Cafiero states.
Promising Approaches for AgTech
There's no "magic wand technology" that will improve crop yields overnight. On the other hand, precision agriculture technologies allow farmers to incrementally improve yields, resulting in large net gains, says Jared Johnson, strategy director at global digital transformation consulting firm Kin + Carta.
Precision technologies, such as automated tractor steering, satellite-enabled topsoil nutrient monitoring, and programmed pesticide, fertilizer, and water resource distribution, are becoming more widely accepted. "The more efficiently these inputs can be applied, the more food can be grown with the same amount of inputs," Johnson says.
Fast and reliable data access is emerging as the key to successful AgTech. "With connected machines, farmers can track every single seed planted, every inch of field sprayed, and each plant harvested at the end of the season to have a full picture of their operations," Cafiero says. "Farmers depend on real-time data, combined with historical insights, to inform current and future decisions."
By tapping into the cloud, farmers can now share this data with trusted advisors for planning and other purposes. "This is a new level of information farmers have never had before that will continue to revolutionize farming for more sustainable, productive, and efficient operations," Cafiero says.
AgTech: Connectivity Is Key
A lack of reliable connectivity is seen as the major obstacle to long-term AgTech success. "Farming is a business reliant on connectivity both on and off the field," Cafiero says. GPS networks, for instance, offer farmers on-board machine connectivity for self-steering and automated actions based on precise geolocation data. "However, without consistent, high-bandwidth connectivity, farmers can't take advantage of all the benefits today's technology has to offer," he notes.
Only a small percentage of agricultural lands have the connectivity needed for real-time data transfer, Slinski says. Most types of hardware, including Internet of Things (IoT) devices, have decreased in cost, yet connectivity remains a limiting factor. Slinski says she's excited that Yuma County, Arizona, is currently building a middle-mile fiber network and infrastructure throughout its agricultural region, and that the area is now one of the world's most connected agricultural regions.
"Without consistent, high-bandwidth connectivity, farmers can't take advantage of all the benefits today's technology has to offer." -Igino Cafiero, CEO and founder of Bear Flag Robotics
Meanwhile, low Earth orbit (LEO) satellite services are beginning to give farmers worldwide a more affordable and accessible connectivity option. "With improved connectivity via satellites, farmers can work more efficiently and productively, reduce downtime, and coordinate machines for the best possible use of time and resources," Cafiero says. Satellite connectivity promises to open the way for enhanced machine-to-machine coordination, remote diagnostics, and autonomy. "It will maintain persistent connections so that farmers always have real-time data," he notes.
Overcoming Obstacles
Even as AgTech makes impressive advancements, many technologies will have to be modified to address the requirements of a growing number of specialty crop growers. These farms need access to technologies that have been developed for row crops, such as corn and wheat, Slinski says. "There's less of an incentive for the tech companies to address these growers because the specialty crop acreage is much lower and it can be complicated to modify equipment or software for multiple crops," she observes.
Another challenge facing the entire agriculture industry is a shortage of workers capable of operating and maintaining highly technical AgTech systems and equipment. "We need more students to become aware of how interesting and innovative agriculture is to help fill the talent pipeline, and we need more internships, apprenticeships, and exposure to agricultural engineering in general," Slinski says.
From Stronger to Smarter
AgTech innovation used to mean creating bigger and stronger machines. "In today's digital era, it's all about using technology to help farmers make informed choices and take precise action," Cafiero says. "We've moved from self-steering systems enabled by precise GPS positioning to automated spraying with robotics and computer vision and now, to full autonomy." Meanwhile, AgTech is getting more productive, making it easier for farmers to know what's happening in every inch of their fields to make the best decisions for their operations.
The AgTech sector currently sits at between $5 to $6 billion, and multiple predictions have it increasing to $20 billion by 2032, Johnson says. Such growth can only be achieved through increased data adoption, AI, and digital transformation tools. "Simply put, we have to farm smarter and use the tech at hand to enable us to do that."
What to Read Next:
Technology Feeds Sustainable Agriculture
Hope Lies in Data Amid Mounting Water Crisis
Never Miss a Beat: Get a snapshot of the issues affecting the IT industry straight to your inbox.
You May Also Like
---