Technologists Want to Develop Software Sustainably
Technologists Want to Develop Software Sustainably
A focus on sustainable software development could help lower the carbon footprint of IT, but questions remain as to how sustainability could be measured.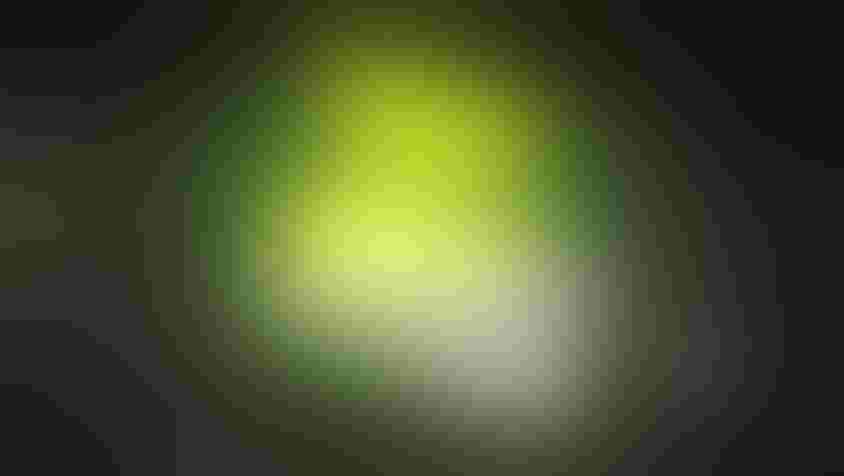 lumerb via Alamy Stock Photo
Despite the drive towards greater sustainability across industries, IT leaders could be doing more to reduce their carbon footprint through sustainable software development practices.
A recent Salesforce report found three-quarters of the more than 1,000 technologists surveyed said they want to develop software applications that do less harm to the environment, but more than half (52%) admitted they are not using energy efficient programming languages.
Meanwhile, the survey revealed 76% of respondents said their leadership has not made sustainable software development a priority.
Software development results in carbon emissions when energy from non-renewable resources is used to power servers and data centers. Carbon emissions are also produced in the creation of the hardware on which the software is developed and deployed.
Both the software development process and ongoing software usage can be energy-intensive, depending on the amount of cloud computing power and storage required.
By adopting eco-friendly practices, optimizing code efficiency, and embracing renewable energy sources, software developers hold the power to minimize software development's carbon footprint and pave the way for a greener digital future.
"We definitely see a a big need to drive awareness and to drive coalitions," says Matthew Parin, Salesforce's product director for Hyperforce. "We can build on the tools we're releasing to the market and the academic expertise that's been put forward to drive the sustainability solutions."
He adds it's going to take a cultural change within companies as well as how they talk externally about software sustainability efforts.
"How do we work together to make software more work in a more efficient way?" Parin asks. We noticed a lot of technologists are not incorporating sustainability training. It takes leadership within companies to start providing that kind of thing."
Educating Developers on Green Software
Ingrid Olson, principal with application security at Coalfire, explains organizations such as the Green Software Foundation can help educate and unite developers interested in learning more about green development practices.
"In the right economy developers can also 'vote with their feet' by seeking out employment with companies that advocate for more environmentally sustainable development practices," she says.
She adds everyone is a stakeholder either directly or indirectly in the effort to create more sustainable software development practices.
"In addition to the environmental benefits of green software development, in the long term there are also a lot of potential financial benefits from development practices that result in reduced carbon emissions," Olson says.
Reducing the "Horsepower" Needed to Run Software
Tegan Keele, KPMG US climate and data technology leader, explains software that includes complex computational models, like AI and ML, typically require more computing "horsepower" to develop, test and run.
"The more intensive that process, the greater proportion of a data center's computing power that process takes up," she says.
Therefore, more energy and resulting emissions consumed in that data center can be attributed to the development of that software.
Mike Parkin, senior technical engineer at Vulcan Cyber, views the topic of sustainable software development with a considered dose of skepticism.
"Code development isn't something that's easy to de-carbon," he points out. "Programmers write code. But they're not the ones usually responsible for any of the kits the code is written on or have any control over the energy requirements of that kit, and that is where there could be carbon savings."
He notes that moving to lower power computers and servers and developing in ways that take less computing for compilation are options but explains it's not really in the developer's space. "The concept of writing code that's more energy efficient in operation is valid, but how do you measure it in practice?" he asks. "I suspect there are far, far, greater gains to be found in improving the efficiency of data centers and cloud hosts where the code is running."
For example, improved cooling efficiency, lower energy requirements for the servers, better optimization of the kit so they can run more code on fewer machines.
"Coders can help in some cases, but they need to know where to make the optimizations," Parkin says.
Emphasizing Code Efficiency in Testing
Keele says developers can continue to emphasize efficiency of their code as well as the testing process during development, which will reduce the overall computing power and therefore emissions associated with that product.
"By continuing to look forward and by innovating toward more sustainable software development, developers can create competition within their own teams as well as among their peers for who can reduce their emissions the fastest," she says.
With the push toward carbon footprint transparency, Keele predicts it may not be long before we see low-carbon or net-zero carbon software claims on the market.
She adds that as organizations increasingly embed these technologies, their focus should be on minimizing the emissions associated with their software while maximizing their potential to contribute to emissions reduction across their operations.
"That can include several considerations, such as the complexity of the software and any AI or ML models within it, as well as data center efficiency and energy sources," she says.
What to Read Next:
Why Sustainability is a Risk Management Issue for CIOs
A New Generation and the Future of Sustainable Computing
Software In a Sustainable World
Never Miss a Beat: Get a snapshot of the issues affecting the IT industry straight to your inbox.
You May Also Like
---