Blurred Vision: Can Apple AR/VR Gambit Win in Enterprise?
Blurred Vision: Can Apple AR/VR Gambit Win in Enterprise?
Some observers are scratching their heads after Apple's unveiling of a $3,499 hybrid AR/VR headset. Who exactly is it for?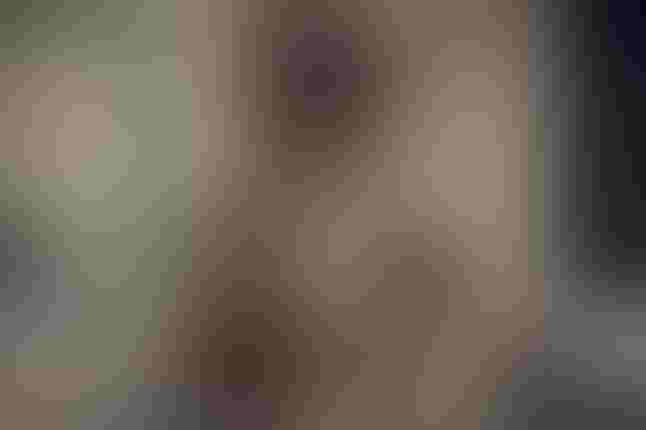 Photo via Apple Inc.
During its 2023 Worldwide Developer Conference (WWDC) this week, Apple Inc. introduced its long-awaited entry into the augmented reality and virtual reality space: The Vision Pro -- a slick and powerful wearable with a jaw-dropping price tag of $3,499.
Apple's Vision Pro will feature eye, hand, and voice controls, along with a 23-million-pixel display setup delivering 4K resolution for an immersive spatial experience. "Today marks the beginning of a new era for computing," Apple CEO Tim Cook said during his keynote.
While much of the marketing has been focused on consumer use (with entertainment and personal media apps taking center stage), the powerful specs (along with the steep price point) seem better suited for business use.
Data from Astute Analytica claims the global enterprise AR/VR market is projected to reach a value of $364 billion by 2030, with 72% of organizations to deploy at least one application. Businesses are using the technology for training, design, marketing, customer experience enhancement and more.                
Right now, Facebook parent Meta's Oculus Quest headset commands the AR/VR market with an 80% share, according to research firm IDC. "Meta has been able to build a moat for itself through its various first- and third-party content," Jitesh Ubrani, research manager for mobile devices at IDC, said in a statement. "This is where other players such as Sony and potentially Apple can provide meaningful competition."
Apple's prowess in the enterprise personal computer and mobile device markets has grown steadily. The Windows PC market saw an 18% shipment decline for 2022, while Mac shipments grew by 2%, according to data from IDC. The firm said Mac enterprise market share reached 23% in 2021 and iPhone accounted for 49% of business smartphones.
Jason Dettbarn, CEO of Apple-focused multi-device management firm Addigy, says it's possible that Apple's strong enterprise performance over the last few years could bolster the case for adding Vision Pro to an enterprise device lineup. "You can't get away from the level of integration they put into everything -- look at the Apple Watch, even the Air Pods. Everything connects natively as you move across devices. I think they're banking on this platform as a point of further integration capability."
Will Vision Pro Wind Up in 'Trashcan' Territory?
Still, Dettbarn is not convinced Apple will become a major player in the AR/VR ecosystem. "The AR/VR is mostly a consumer market right now. Meta has sold a lot of VR headsets and most of those are sitting in the back of a drawer in someone's house. It was pretty cool when it came out, but it's not used on a day-to-day continuous basis like the Apple Watch is. So how are they going to make this a tool for use in our day-to-day lives? I don't know."
Bob O'Donnell, president and chief analyst at TECHnalysis Research, was one of the select few chosen to try out the Vision Pro at WWDC 2023. While he was impressed with the technology, he notes some glaring omissions -- like the absence of voice command control, which Apple had touted as one of the key features of the device. Any mention of artificial intelligence was also left out of the discussion.
"That's a big question mark for me, in terms of what the experience is going to be like," O'Donnell says. "If I'm a consumer, and I talk to this thing, and it doesn't understand me, I'm going to be upset. And the lack of AI discussion was really noticeable. They could have said, 'We have this new AI-powered version of Siri that will make voice input incredibly reliable.' But they didn't do that. Because I don't think they have it. And that's a dilemma."
While it's generally not a wise move to bet against an Apple release, the tech icon is not immune to an unsuccessful product offering. The company's 2013 attempt to redesign the Mac Pro into an other-worldly looking cylindrical desktop unit priced at $10,000 never found an audience. The release was unofficially dubbed "The Trashcan" by critics and disappointed Apple fans on Twitter.
And the metaverse, which many heralded as the next concept to takeover the tech world, never really materialized in a big way -- and AR/VR was strongly tied to that concept. Apple left any mention of the metaverse out of Vision Pro's introduction.
 For O'Donnell, this could be one of those rare instances where Apple misses the mark. "I would describe this as the best-engineered version of a product that I'm not sure a whole lot of people want," he said. "When I got to wear it … it was just awkward. For general day-to-day business meetings and discussions, I just don't see the benefit."
Apple says the Vision Pro will be available for purchase in early 2024.
What to Read Next:
Apple Slices Internal ChatGPT Use Over Security Worries
Virtual Reality Transforms the Workplace
DOS Won't Hunt: Digital Twins and The Metaverse We Have Not Seen
Never Miss a Beat: Get a snapshot of the issues affecting the IT industry straight to your inbox.
You May Also Like
---