What Just Broke?: And Now for Something Completely Different
What Just Broke?: And Now for Something Completely Different
A throwaway line from comedic legend Eric Idle at the RSA Conference provokes a thought -- can the layperson help tech become stranger and stronger?
"I can't tell the difference between cybercrime and crypto. Is it the same?"
That was an excerpt from Eric Idle's appearance at the RSA Conference, where he delivered a mirthful "Stranger Together: Becoming Monty Python" keynote on how teamwork helped the legendary comedy troupe thrive.
But was Idle -- actor, director, author, and comedian -- out of touch with the RSA audience?
No more out of place than the time movie director Michael Bay made a surprise appearance at CES 2014, until there was an issue with a teleprompter, and he bolted from the Samsung stage.
It might feel odd to see celebrity guest speakers at tech events, especially if they seem to have no working connection to the topics. One might argue that Michael Bay creates content that appears on various devices, but he had no active hand in the creation of the Samsung TVs he was meant to talk about that particular day.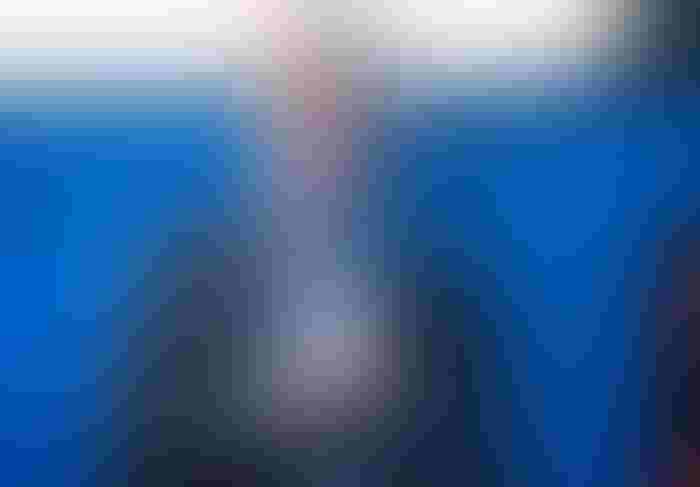 Michael Bay at CES 2014, moments before leaving the stage. (Photo by Joao-Pierre S. Ruth)
Eric Idle quipped about not knowing the difference between crypto and cybercrime, but he also discussed at RSA the collaborative work behind Monty Python and related it to the "Stronger Together" theme of the cybersecurity conference.
"You need help to succeed in almost any activity," he said.
Which brings up this episode's question: Should technology creators collaborate more with tech outsiders before they launch new innovations?
What to Read Next:
RSA Takeaways: New Awareness Needed vs Sophisticated Cyberattacks
What Just Broke?: Revival of Bankrupt FTX Teased by Attorneys
What Just Broke?: Digital Ethics in the Time of Generative AI
Never Miss a Beat: Get a snapshot of the issues affecting the IT industry straight to your inbox.
You May Also Like
---