VMware Launches Analytics For Healthcare Providers
VMware's first vertical industry system collects key data from electronic medical records software and then analyzes performance.
VMware has launched its first application-oriented analytics system, Care Systems Analytics, that is aimed at a specific industry -- healthcare. The vCloud for Healthcare Solutions is a set of VMware virtualization software. Care Systems Analytics can collect key data from an electronic medical records system and then report on that system's performance.
Care Systems Analytics has targeted the Epic electronic medical records system, a market-leading EMR system that interacts 1.25 million times a month with other healthcare systems in the exchange of patient information. VMware has geared its vCenter Operations Manager to extract key metrics from Epic, analyze them, and present the results on a dashboard. For example, a doctor or an IT manager can check the amount of time it takes an emergency room doctor to call up a patient record. If there is a delay that could cause a possible impairment to timely delivery of care, IT managers receive an alert and get on the case before doctors or nurses in the emergency room call in to complain of long wait times.
Similar monitoring can take place in other parts of the hospital, including the admitting office, the operating room, and workstations where doctors making their rounds check patient charts. Each can be geared to the schedules and expected latencies that are tolerable in each area of operations, says Drew Koerner, chief healthcare solutions architect at VMware.
"We are all part of patient care," he says. VMware has hired a number of healthcare experts during the past three years. They may have previously thought of themselves as IT staff or operations managers in a healthcare facility, but now they're working on a system with only one goal -- to improve patient care. It was a mantra of his former boss, Russ Branzell, when Branzell was CIO of the Poudre Valley Health System on the front-range of the Colorado Rockies.
[Want to learn more about how vCenter Operations Management fits into VMware strategy? See VMware Navigates High Wire Act.]
Koerner says in an interview that he started his career in healthcare as an application developer at the Poudre Valley Hospital in Fort Collins, Colo. He eventually became the head of infrastructure, including security for the hospital and its sister hospital, the Medical Center of the Rockies, in Loveland, Colo., and other locations. Those two facilities, plus hospitals in Aurora and Colorado Springs, merged into the University of Colorado Health system in 2011 and 2012. His former employer, the Poudre Valley Health System, was one of the few healthcare organizations ever to win a Malcolm Baldridge award for quality, which it did in 2008.
VMware now has a CTO of healthcare solutions, Frank Nydam, a VMware veteran employee of 10 years, and a chief strategist for healthcare, Bill Hudson, a former CTO of Kettering Hospital in Dayton, Ohio. Four or five other specialists are part of the vCloud for Health Care Solutions unit as well, Koerner says.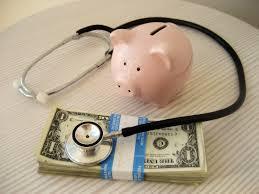 They are taking a core VMware data center product, vCenter Operations Manager, and using its data-collecting and analysis capabilities in the healthcare field. They've started with the Epic electronic medical records system with its 315 users. Operations Manager can monitor queries for records, understand behaviors, and set thresholds of acceptable response times. For example, it's not uncommon for EMR systems to see a spike in activity at 8 a.m. Monday morning as a fresh shift starts the workweek in hospitals. Knowing what the response time of the Epic system should be at that time helps the IT staff understand the health of the system and spot trouble when it starts to develop.
Another key system, says Koerner, is Intersystems Cache, an object-oriented database system geared for use with patient information. Cache transactions are also likely to hit a peak on Monday mornings, and IT staffers using the vCloud for Health Care Solutions product (which includes Operations Manager) can monitor whether response time latencies are normal or are lengthening. If they're getting longer, Operations Manager is collecting other data on the infrastructure that may supply clues about why that's so. Is the network moving data normally? Is the number of queries abnormally high, or are I/O response-times abnormally slow? The answer can point IT in the right direction to improve system performance.
Koerner says his own eight years in healthcare information systems, combined with VMware's key position in the data center, put his company in a position to produce specialized analytic systems for healthcare and other vertical markets. VMware also has a sales unit oriented toward government and education, but so far it has no other units focused on using core products to serve a particular industry.
As it is, what vCloud for Health Care Solutions can do now doesn't define everything it will be able to do in the future. "This is a starting point," he says. In its next phase, it will integrate results from VMware Log Insight, a server log analysis system, which will allow further analysis of healthcare system performance.
He thinks there are many possible options to bring healthcare systems monitoring and operation closer to patient care. "I've lived in those shoes. I'm still in contact with friends in the healthcare industry. I want to see them given more tools" for the delivery of quality patient care, he says.
Download Healthcare IT In The Obamacare Era, the InformationWeek Healthcare digital issue on changes driven by regulation. Modern technology created the opportunity to restructure the healthcare industry around accountable care organizations, but ACOs also put new demands on IT.
Charles Babcock is an editor-at-large for InformationWeek and author of Management Strategies for the Cloud Revolution, a McGraw-Hill book. He is the former editor-in-chief of Digital News, former software editor of Computerworld and former technology editor of Interactive ... View Full Bio
We welcome your comments on this topic on our social media channels, or
[contact us directly]
with questions about the site.