Apple Partners With Epic, Mayo Clinic For HealthKit
Apple affirms its commitment to mobile health by partnering with market-leading hospital software firm and renowned healthcare provider.
Apple made a long-awaited entry into mobile health technology this week, previewing an iOS 8 app called Health, along with a HealthKit cloud API for integrating data from multiple apps and monitoring devices. Both got an instant credibility boost from partnerships with market-leading hospital software company Epic Systems and the prestigious Mayo Clinic.
HealthKit was one of many announcements Apple made Monday, but it had been particularly anticipated by wearable tech and mobile health enthusiasts. Although Apple did not announce its own wearable, the long-rumored iWatch, the company's new mobile health platform could make wearable health devices more useful.
"Apple is making a big move -- their first really big move in healthcare that I'm aware of," said Skip Snow, a senior analyst for healthcare IT at Forrester Research. "Still, a lot of us were expecting a bigger move -- an integrated hardware / software announcement." That announcement is likely still to come, he added.
[Can integration engines help bring unity to healthcare IT? Read Integration Standards Tackle Healthcare's Lack Of Standards.]
For the healthcare industry, the most intriguing aspect of Apple's new technologies is the potential to unite feeds from many health monitors and report back to a hospital's electronic medical records system, making the Apple Health app a tool for patient engagement.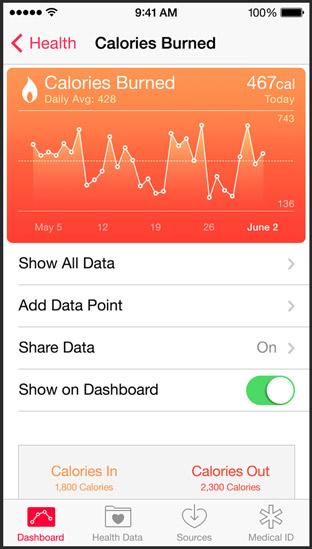 Apple's new HealthKit cloud service logs data that's been recorded by apps or gathered from mobile sensors and retrieve the content of that health profile. Apple wants to make its own Health app a convenient entry point to the service, but other apps will also be able to interact with the health profile. Apple released information and sample code for HealthKit developers, including an invitation for hardware developers to discuss how their devices might play into the system.
Mayo already has a successful patient portal and patient app, but the medical center sees its partnership with Apple as a way to cater to consumers with whom it doesn't already have a relationship: through advisory content Mayo will supply for the Apple Health app, said Dr. John Wald, medical director for marketing and public affairs. "The app is really a data repository for Fitbits and a lot of different sources -- probably a lot of different sources yet to be named -- so we can get blood pressure and pulse into one dashboard to be used by the patient," he explained.
A patient monitoring his own blood pressure could have results flagged as abnormal in the Health App, with follow-up recommendations from the Mayo Clinic presented in the context of the app. Part of the point of the Apple partnership will be to find the ideal way to present compact bits of information, suitable for display in a mobile app, with links to further information where appropriate, Wald said. When users of the app require treatment, Mayo also hopes they will consider coming to one of its hospitals if appropriate, he added.
"[The HealthKit API] breaks very exciting ground," Wald said. "For a subspecialty like cardiac, we're monitored on what our 30-day readmission rates are. [This gives us] the ability to have the patient monitored at home with a variety of devices and move the information into the data aggregator, HealthKit. Our doctors can pull the vital numbers they need into the electronic medical record as a permanent catalog, and intervene if they need to. We can keep patients at home or pull them back into the hospital if we need to interact with them sooner."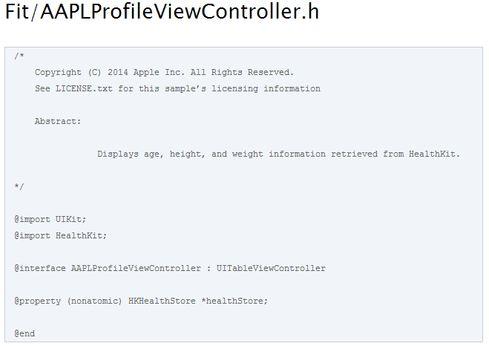 Mayo Clinic is not an Epic customer, so that partnership is not directly relevant to its operations, Wald noted. However, Mayo is looking at the potential of integrating into its own environment, which includes a mix of software from GE and Cerner.
Apple didn't give many details about its work with Epic, other than to acknowledge that the companies are actively working with each other. That fact alone is attention-getting,
given Epic's famously prickly reputation as a firm that doesn't form partnerships easily and that likes to do things its own way.
"I'm delighted that Epic actually decided to cooperate with [Apple], and I'm surprised they managed to get Epic to say yes," Forrester's Snow said. On the other hand, he added, "Epic is always accused of not being a very consumer-oriented company." A relationship with Apple should help Epic reach beyond the walls of the hospital and engage with patients. Meanwhile, Apple's association with Epic helps its technology gain credibility as an enterprise healthcare tool.
"If you had to choose the best EMR to win, this is the very best one," Snow said. "It will also make GE and Cerners and the other big guys want to join the ecosystem."
Hospitals are also likely to have more confidence in a mobile health system that has Epic's blessing, said Scott Sheaf, a senior engineer in the medical device development group at Battelle. "People listen to Epic -- they're in with a lot of hospitals," he pointed out.
Apple's HealthKit announcement has some similarities to Samsung's announcement last week of the Samsung Architecture for Multimodal Interactions (SAMI), a cloud-based open software platform capable of bringing together diverse data from a variety of sources for analysis. "Obviously, there is the Android-versus-iOS divide, but otherwise, what Apple and Samsung are doing is very similar," Sheaf noted.
Samsung also showed a modular wearable device (albeit a "reference architecture" rather than a shipping product) that's capable of accepting plug-in sensors from third-party hardware developers. This suggests that Samsung's announcement -- although widely seen as an attempt to steal Apple's thunder over the anticipated Health app launch -- is probably just a first step toward a product still to come.
Apple's move with HealthKit is also probably not the last word, according to Snow. "I think there is going to be physical hardware before they're done," he predicted. He would like to see Apple set the standard for secure low-power communications between monitoring devices and smart phones since health devices that need to have long battery lives tend to use proprietary protocols rather than power-hungry standards like Bluetooth.
Sheaf, who also studies these issues, disagreed, pointing out that there is already a low-power version of Bluetooth suitable for use with medical device, and that Apple would be smarter to remain "hardware-agnostic" on that issue. The most promising space for Apple and other systems software vendors to innovate, Sheaf said, is in the analytics for data gathered from mobile gadgets. "That's where the innovation is going to be in the next 10 years."
Has meeting regulatory requirements gone from high priority to the only priority for healthcare IT? Read Health IT Priorities: No Breathing Room, an InformationWeek Healthcare digital issue.
David F. Carr oversees InformationWeek's coverage of government and healthcare IT. He previously led coverage of social business and education technologies and continues to contribute in those areas. He is the editor of Social Collaboration for Dummies (Wiley, Oct. 2013) and ... View Full Bio
We welcome your comments on this topic on our social media channels, or
[contact us directly]
with questions about the site.