NASA Spinoffs: 6 Innovations In Health & Medicine
From solar-powered refrigerators that store vaccines to handheld diagnostic devices -- these technologies were originally developed for NASA missions and were later commercialized to make life better on Earth.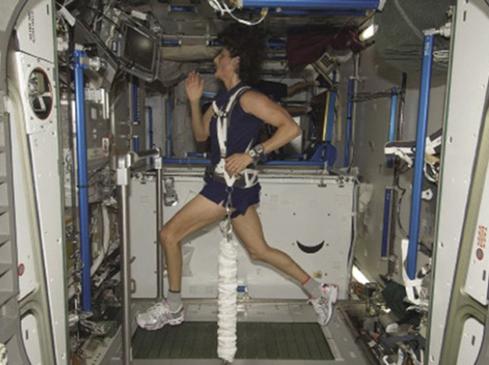 NASA is always looking for ways to improve the health and safety of astronauts in space. Earlier this month, the space agency selected three proposals that could help ensure the mental well-being of astronauts who take part in future deep-space missions. The University of Houston, Thomas Jefferson University, and the University of Pennsylvania School of Medicine will receive a total of approximately $3.2 million over a three-year period as part of NASA's Human Research Program (HRP).
Two of the proposals will focus on neurobehavioral conditions and standardized behavioral measures for use on space missions. The third proposal will study the neurobehavioral effects of a dynamic lighting system on the International Space Station (ISS). Although the research primarily focuses on challenging space missions, the findings could contribute to better health treatments for Americans, NASA said.
The concept of applying technologies used in space to enhance the lives of people on Earth is what drives NASA's spinoff program. A spinoff is a technology that was originally developed for NASA missions, and was then transferred to the public for commercial use. The agency documents these technologies in an annual publication, which has featured more than 1,800 spinoffs since its launch in 1976. The spinoffs are transferred through licensing, funding agreements, assistance from NASA experts, and the use of NASA facilities, as well as partnerships between NASA and the private sector, academia, federal agencies, and other organizations.
On the medical front, NASA spinoffs have included everything from life-saving devices to superconductors that enable less costly MRI systems. Among the 44 innovations featured in Spinoff 2012 was a robot that roams hospital halls, registering patients and logging their vital signs. Inspired by NASA's Mars rovers, Vecna Technologies created the QC Bot, which comes with a configurable touch screen that allows interaction with hospital staff and patients. Also, the robot's location can be communicated to hospital workstations and mobile devices, so doctors and nurses can call on it to transport laundry, meals, or anything else they need.
The latest edition of the publication, Spinoff 2013, spotlights more innovations in health and medicine, including a system that enables patients to manage their medication at home. It initially started out as a device to store and transmit information about astronauts' health on the ISS. Astronauts are encouraged to maintain a healthy amount of bone and muscle mass while in space, such as by exercising on a treadmill (pictured).
Click through our slideshow to learn more about the 2013 NASA health and medicine spinoffs.
Elena Malykhina began her career at The Wall Street Journal, and her writing has appeared in various news media outlets, including Scientific American, Newsday, and the Associated Press. For several years, she was the online editor at Brandweek and later Adweek, where she ... View Full Bio
We welcome your comments on this topic on our social media channels, or
[contact us directly]
with questions about the site.