Apple iPad 3: 10 Must-Have Features
Apple iPad 3: 10 Must-Have Features
The iPad 3, whatever its real name may be, debuts Wednesday. Here's what we most hope to see.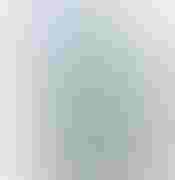 Apple iPad: Happy 2nd Birthday
Apple iPad: Happy 2nd Birthday (click image for larger view and for slideshow)
In case you've missed the months of rumors, Apple is holding a media event Wednesday where it is widely expected to introduce a new iPad model.
The event is being held in San Francisco, at the Yerba Buena Center for the Arts, which is next to Moscone Center, home to the Game Developers Conference this week.
Apple last week issued a report noting, among other things, that the company was responsible for 210,000 jobs related to iOS app development in the United States. Many of those employed as a result of Apple and iOS will be no more than 100 yards away when the company unveils the next vessel of their livelihoods.
That's where the certainty ends. Apple has not definitively stated that it will announce a new iPad. It has acknowledged only, "We have something you really have to see. And touch."
That sounds like new touch-based hardware with a really sharp screen. But it could be anything, really. It could be the long-rumored Apple television, a next-generation Newton, or a new line of fur-trimmed linoleum mouse pads.
[ Get a visual of the iPad 3: 9 Things We Really Want. ]
Even the name of Apple's new device is undeclared. It could be iPad 3, or iPad HD, or some unforeseen variation on that theme. Pray Apple hasn't been bitten by the co-branding bug and partnered with Google and Yahoo to launch iPad+!.
But iPad fans know what they want: more features and improvements on existing features. Here are our top 10.
10. Faster Wireless
Networking doesn't have to be the weakest link. Apple could add support for 4G LTE wireless technology and the latest in Wi-Fi, 802.11ac. Whether the company will do so may depend on the processor and battery characteristics of the new iPad. Faster networking would be worthless if it came with faster battery drain.
9. Better Battery
As more and more people discover the joys of watching movies on iPads, more and more charging is necessary. And the power drain only gets worse if network data transfers are accompanied by other network services that utilize 3G, GPS, or other hardware. Can the iPad 3 have both more speed and more endurance? There's only so much power you can pack into a lithium battery before it becomes explosive.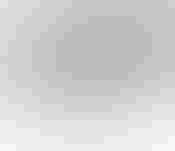 10 iPad Annoyances, Solved
10 iPad Annoyances, Solved (click image for larger view and for slideshow)
8. Wireless Charging
The iPad's Achilles' heel is its need for a cord. iCloud obviated the need for wired file transfers, but the iPad isn't yet untethered. Ambient light charging would be ideal, but since that's not feasible with today's technology, let's settle for inductive charging. A Thunderbolt port is a remote possibility--Apple has a patent on Thunderbolt for iOS devices--but that could just be hedging in case wireless speeds can't keep up.
7. Thinner, Lighter
The iPad, slim through it may be, could be slimmer still. There are tradeoffs, to be sure. Apple doesn't want to deal with iPads snapped in half by burly toddlers, so some heft must remain. But the loss of a few ounces would be welcomed.
6. Micro SD Card Slot
Apple may not be interested in external storage options, since that might discourage use of iCloud. And after purchasing flash memory maker Anobit, the company has an incentive to offer hardware with its own internal storage. But a slot for an SD card would be really helpful for many different use cases.
[ Most app developers aren't getting rich. Read How To Become An App Millionaire. ]
5. A 7-Inch Screen
Maybe the iPad is as thin and light as it can be without sacrificing battery weight, and thus battery life. One alternative to trying to further starve the iPad would be to introduce a model with a 7-inch screen, if only not to keep Android tablet makers on their toes.
4. Siri
Apple's beloved and ridiculed personal assistant represents an important effort to develop an alternative to keyword-based search. Let's hope the company sticks by her and makes her available on its next iPad.
3. Improved Camera
The iPad 2's camera leaves a lot to be desired. The next iPad is almost sure to offer something better, in back if not also in front.
2. Faster Processor
Some say the iPad 3 will have a quad-core A6 processor; others insist it will be a dual-core A5X. But you know the next iPad will need more horsepower to handle all the extra pixels on the new Retina Display screen.
1. Retina Display
The iPad 3 will have a high-resolution 2048 x 1536, twice the current 1024 x 768 iPad 2 screen. This is one rumor that has almost gelled into fact. It will be fawned over and proclaimed gorgeous, at least until the iPad 4 appears.
We're already compiling our wish list.


Attend this Enterprise 2.0 webcast, Rebalancing The IT-User Relationship: The Business Value In Consumerization, and learn how the consumerization of IT will ultimately help organizations drive innovation and productivity, retain customers, and create a business advantage. It happens March 7. (Free registration required.)
Never Miss a Beat: Get a snapshot of the issues affecting the IT industry straight to your inbox.
You May Also Like
---