Federal Agencies Must Get Practical About Cloud
Federal Agencies Must Get Practical About Cloud
Government agencies are working through the realities of making cloud a routine mode of computing.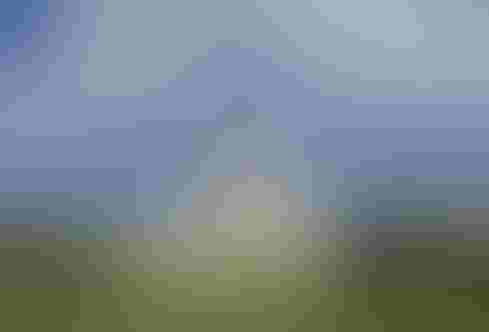 (Source: <a href="http://commons.wikimedia.org/wiki/File:US_Capitol_west_side.JPG" target="_blank">Martin Falbisoner</a>)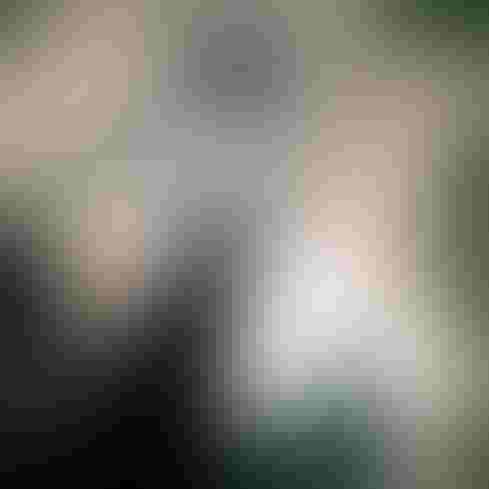 Cloud Contracts: 8 Questions To Ask
Cloud Contracts: 8 Questions To Ask (Click image for larger view and slideshow.)
It's been more than three years since the Cloud First mandate, the push for agencies to consider cloud options wherever possible, that began in 2010 under former White House CIO Vivek Kundra. While federal leaders are making inroads in cloud usage, many CIOs are still searching for the right balance. Recent research conducted by the Government Business Council (GBC) found that while agencies are motivated to adopt cloud technologies because of budgetary pressures and the potential for cost savings, they have yet to move a substantial portion of their IT portfolios to the cloud.
CIOs are under growing pressure to reduce IT operational costs within a traditionally risk-averse federal IT culture that has not always embraced innovation, especially when data security is at stake. On top of that, they oversee a complex environment of legacy platforms; a patchwork of architectures, organizational silos, limited information sharing; and increasing maintenance costs. All these things make it tough for agencies to get started at all, let alone make significant progress.
As CIOs balance these demands, the focus must remain first on the mission and then on the technology that enables it. The key challenges the agency is attempting to solve should be at the core of an integrated cloud strategy, not just the specific set of technologies that will play a role in addressing those challenges. With a focus on the big picture, CIOs can then begin to weave in cloud solutions as part of the fabric of the mission and embed them within an overall approach to achieving elements of the broader IT strategy. The objectives are improved mission delivery and compliance with cloud requirements in a manner that empowers -- not displaces or competes with -- mission delivery.
[Mapping the urban future: Urban Observatory Maps Comparisons Between Cities.]
The current federal IT environment is characterized by low asset utilization, fragmented demand for resources, redundant applications, and long acquisition lead times. This requires a strategy for moving to an optimized environment that identifies what cloud and other emerging technologies should be implemented and a plan for communicating the overall vision throughout the agency.
The strategy for effectively implementing the cloud solutions your agency identifies must consider a number of technological and operational factors. To keep the scope manageable and build support by demonstrating results quickly, identify opportunities to pilot cloud solutions. Thoroughly document your approach for managing factors such as these:
Security and how you will minimize risk in a cloud solution.

Governance, including the controls and processes that will ensure policies are enforced. This is especially relevant in a community cloud setting that extends across multiple agencies with different implementation and usage expectations.

Classifications based on the sensitivity of the information being stored.

Integration and the complexity presented by issues such as multi-tenancy and government regulations, which may preclude certain levels of integration.

Service models, including infrastructure-as-a-service (IaaS), platform-as-a-service (PaaS), and software-as-a-service (SaaS), with each successive model providing an increasingly greater amount of standardized services and resources to the business customer.

Interoperability and specifically the ability of a system or product to work with others without special effort by the administrators. This becomes more important as the standardization of infrastructure and environments increase.

Service-level agreements between the cloud provider and consumer of cloud services, including elements such as availability, backup, security, and privacy.
Get started
As your agency takes steps toward an optimized IT environment and modernized infrastructure, standardization and consolidation of hardware and software platforms across the organization -- and the processes for managing the IT infrastructure -- will play a significant role. By simplifying and standardizing the infrastructure, you can reduce costs and streamline support and maintenance activities. You can also begin moving from physical to virtual resources to further consolidate IT assets.
A review of your agency's inventory of IT applications at this stage can help you identify opportunities to retire, consolidate, or move to lower-cost platforms, while considering the tools that will be needed to manage this new environment. These activities all enhance application performance, improve productivity in the application development process, lower overall license requirements, and reduce the total cost of ownership of the portfolio. Again, start small -- focus on a few select areas to apply this new approach and expand as you see results.
With a modernized infrastructure come new opportunities to integrate operations, infrastructure management, and service management tools around a set of common configurations and a central management database. This also enables a wide range of automation, including IT process automation, technology automation, optimization, and self-provisioning, all of which reduce turnaround times and help eliminate labor in the process.
Monitor outcomes
Measuring and demonstrating results is critical to sustaining momentum and getting the investment needed to drive forward the implementation of cloud solutions. Develop the management toolsets that will be needed for provisioning and monitoring today. These tools can help lay the groundwork for dashboard capabilities in the future that provide a consolidated view into infrastructure operations, resource utilization, and capacity management. These capabilities are fundamental to validating the value derived through cloud solutions and reinforcing their link to the agency challenges they address.
The cloud presents a significant opportunity for federal IT and can scale as demand continues to scale. The technology is available to help you advance your agency's goals for its IT portfolio securely and cost-effectively. It's also well positioned to drive interagency integration and support new forms of collaboration. When part of an overarching IT strategy, cloud solutions can enable incremental progress toward the outcomes federal CIOs want to achieve at the pace and scale appropriate for an agency's needs. The key is linking those solutions to mission priorities and getting started.
InformationWeek's June Must Reads is a compendium of our best recent coverage of big data. Find out one CIO's take on what's driving big data, key points on platform considerations, why a recent White House report on the topic has earned praise and skepticism, and much more.
Never Miss a Beat: Get a snapshot of the issues affecting the IT industry straight to your inbox.
You May Also Like
---