Morningstar on Reshaping Its Infrastructure for Flexibility
Morningstar on Reshaping Its Infrastructure for Flexibility
CTO for the global investment research firm discusses strategy to bring dev teams to public cloud and how New Relic fit into those plans.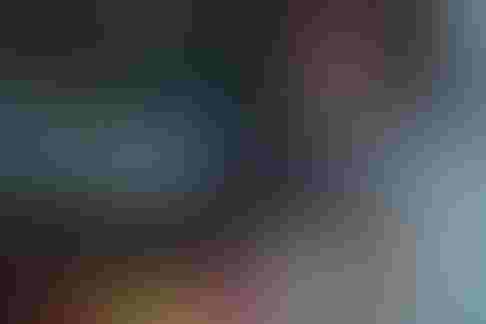 James Rhodes, CTO, Morningstar
Stepping up the evolution of its infrastructure, investment research firm Morningstar says it is leveraging a cloud-based observability platform as part of its digital strategy. The firm has been working on providing internal and external transparency into its products, says CTO James Rhodes, for better reporting on service-level agreements and statuses to build better products for clients. At Morningstar's scale, such transformation efforts can be something of a marathon rather than a sprint.
"Like many companies, we have the challenge of having a robust legacy infrastructure and it doesn't always make sense to just do a straight lift and shift to a public cloud provider," Rhodes says. His company has leveraged resources from AWS to New Relic, a cloud-based observability platform for the software development cycle, taking a nuanced approach to tackling those goals. He says his company has been a New Relic client for years but over the past nine months rolled it out across all business units to standardize its use.
Andrew Tunall, New Relic's general manager for serverless and emerging cloud services, says many organizations are moving on from monolithic, single-language, single-provider ecosystems, leading to more complex, heterogenous infrastructure. That can lead to companies with core services in Java, who write Python or Node.js with AWS Lambda functions, who are well-versed in infrastructure as code tooling, and running NoSQL databases, he says. "They're increasingly making decisions for reliability and scale and getting the flexibility to choose the tools they need."
Tunall sees companies use a variety of compute platforms with some legacy systems on virtual machines or bare-metal servers then transition to containerization. Such multiyear journeys can lead to increased adoption of cloud provider, managed services and low overhead compute environments. "It allows customers to stitch together things that aren't terribly resource intensive," he says. "Those could be APIs that are doing queries or rights into a database." This can be implemented with very little code, Tunall says, just using simple instructions on an API gateway. "You can write something that has a little bit of business logic and scales to infinity," he says.
Morningstar has adopted a myriad of resources to further the evolution of its infrastructure. For example, when the firm wanted to provide capacity to teams with legacy applications to meet the current demands on those systems, it leveraged AWS Outposts as a steppingstone to move teams to the public cloud. "It essentially allows us to provide everything Amazon provides but in a constrained way," Rhodes says. "One of the problems with public cloud is if you turn developers loose on it, they can run up very, very large bills."
Morningstar's path to public cloud has given attention to transparency, flexibility, and streamlining, he says. The firm previously ran several on-prem data centers, and still maintains some, with roughly 14,000 servers but wanted to move beyond that. "We didn't want them on-prem and we didn't want servers altogether," Rhodes says.
Transforming that legacy infrastructure is intended to let development teams spend more time focusing on products, he says, and less time managing infrastructure. That journey began several years ago, and Rhodes says the firm continues to make headway. Morningstar's primary provider for public cloud is AWS, he says, but the company also uses Microsoft Azure and Google Cloud Platform, he says. "It depends on the type of workload and what we're trying to accomplish."
The scope of Morningstar's operation is significant. In the last 30 days, Morningstar has spun up and down 45,000 EC2 instances and had 5,100 AWS lambda functions that have had 793 million requests, Rhodes says. The firm also uses the VDI (virtual desktop infrastructure) service globally. It could be easy for the use of such resources to spiral out of control.
Rhodes says his company listened to developers' desire for more control over their environments, to build their own servers, and to architect their own things and offered up an environment through AWS, but only within a certain size. "It forces teams who want to adopt that paradigm for their applications to spend time to right-size it first before we move it up to the public cloud," he says.
The move to the cloud is not about cost savings but rather about flexibility and giving teams the ability to move fast, Rhodes says, so developers are busy thinking about code rather than infrastructure. "It's great when you can have infrastructure as code." AWS Outposts allowed for such choices to be made, he says.
Morningstar expanded its use of New Relic, Rhodes says, to meet the needs for application performance management and a monitoring solution that included actively testing and monitoring applications and endpoints, as well as user monitoring. "So, as things go down, we have the right kind of triggers, escalations, and runbooks to get information back out to the dev teams," Rhodes says.
The overall strategy Morningstar adopted as a data and research company had to take scale into consideration, he says, especially since data is not getting smaller. With month-end or year-end reporting, for example, ever-growing millions of requests pour in to generate PDFs and fact sheets and as well as analytics on the systems. "That is where all these DevOps tools like New Relic come into play," Rhodes says.
For more content on cloud, follow up with these stories:
Study: Cloud Migration Gaining Momentum
Is Continuous Intelligence Needed for Cloud Transformation?
Cloud Strategies Aren't Just About Digital Transformation Anymore
Never Miss a Beat: Get a snapshot of the issues affecting the IT industry straight to your inbox.
You May Also Like
---