6 Challenges and Opportunities for Hybrid and Remote IT Teams
6 Challenges and Opportunities for Hybrid and Remote IT Teams
Remote and hybrid work is here to stay. What does that mean for IT teams?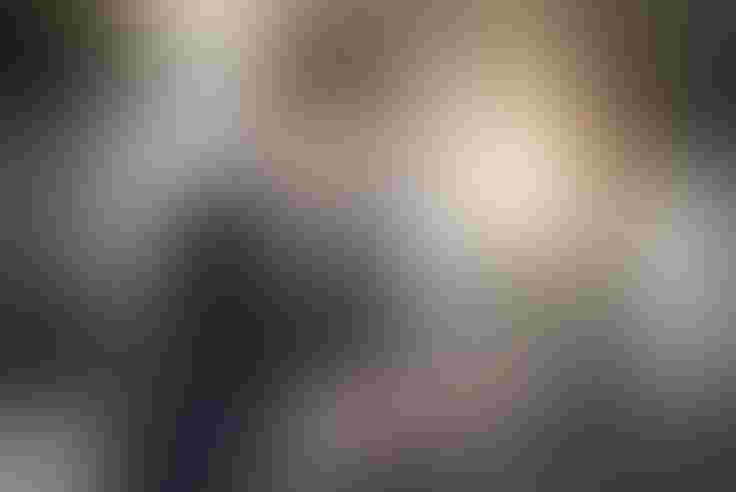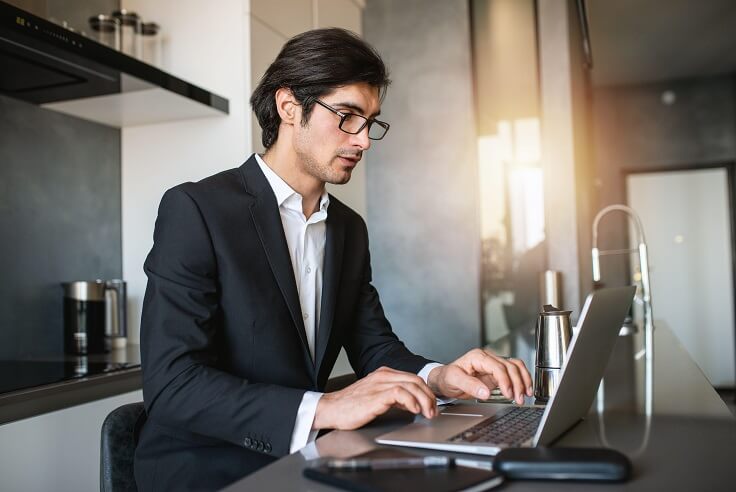 Federico Caputo via Alamy Stock Photo
The COVID-19 pandemic wrought changes in daily life that most of us would have been hard pressed to imagine just a few years ago. And among those changes was the widespread shift to remote work. Jobs firmly rooted in the office were unceremoniously moved to employees' homes out of necessity. IT teams were at the forefront of that shift, whether they had ever overseen remote work models or not.
Today, remote work and hybrid work (the middle ground between fully remote and fully in-office) are still very much here. Employees want it; the flexibility and ability to ditch the commute are among the embraced benefits. But managers may not like it. A Harvard Business Review survey found that employees reported being more productive at home, while managers reported that work-from-home models reduced productivity. Prominent figures are pushing employees to come back. JP Morgan CEO Jamie Dimon has been vocal about the return to the office. Elon Musk called working from home "morally wrong" in a much-quoted interview with CNBC.
Yet, stuffing the remote cat completely back into the bag seems unlikely. Faced with a future of remote and hybrid work, how can IT teams embrace the challenges and opportunities that come with it?
The Challenges
1. Security. The forced shift to remote work at the onset of the pandemic was disruptive and challenging. A remote model means employees are working on devices and networks that may or may not be secure.
Adrian Dunne, vice president of IT and workplace operations at marketing technology company NextRoll, has managed through the transition to remote work, to a hybrid model, and then back to mostly remote work. The company's global IT team has people in Europe, North America, and Australia.  
Moving to remote work means a loss of a central hub for managing IT operations. Dunne points out that means adapting and even rebuilding workflows, all while keeping security in mind, to accommodate the new, virtual work environment.
"Protecting the end point (laptop, phone, etc.) has never been more critical. This means that IT teams have an elevated role to play in a hybrid/remote environment," says Dunne. "I think as work culture continues to shift and evolve, the IT team will be at the forefront of executing its success."
Opting for a cloud-based strategy can enable secure access for dispersed workforces. Global architectural firm Torti Gallas & Partners has a staff of about 135 people who work a hybrid or completely remote schedule. The firm went through a number of technical approaches to supporting remote work, including on-premises virtual desktop infrastructure (VDI) and Azure-based VDI, according to CTO and director of operations Omer Mushahwar. Now, nearly 100% of its workflows are cloud-based.
"A cloud file system with security like LucidLink allowed us a secure location in the cloud where we could pivot all of our workflows," he explains. "While it can take a lot of planning and time to shift things, we used these changes as an opportunity to set the company up for future growth in any market."
2. Communication. Video conferencing, email, and chat platforms facilitate communication between teams that are located anywhere in the world, but what about the gaps these tools cannot fill in the absence of in-person communication?
"The loss of organic in-person communications must be accounted for, and guardrails must be established to ensure that each team member is accurately conveying to the broader team what they are working on and prioritizing," says Dunne.
That can mean leadership needs to change the way in which they look at employee success. "Managers are easily tempted to fall back on looking at employee attendance or activity, but those measures often do not tie directly to your business success. We need to measure the right things that directly tie to our organizational success," Jason Konzak, senior vice president of professional services at IT services company Flexential, tells InformationWeek.
Konzak's team of about 40 people work throughout the United States. Most work remotely, while a few people come to an office once a week. He recommends finding ways to measure important outcomes and sharing those expectations with IT team members. "Be transparent about not just what you are trying to accomplish but why," he says.
3. Engagement and connection. The lack of in-person engagement and connection is one of the biggest fears related to remote and hybrid work. Opponents of work-from-home policies lament the loss of company culture and comradery.
Finding ways to keep IT teams engaged and connected is a challenge, and one that requires trust between leaders and their teams. "Void of in-person oversight, leaders who don't have this trust will waste time and energy stressing and micromanaging how team members are operating and executing," says Dunne.
Enterprises can find new ways to build connections in a virtual work environment. "Consider investing in an employee experience and engagement specialist. IT leaders can partner with this individual to create unique opportunities for virtual connections, design team-building activities, and host internal virtual events and experiences," suggests Whitney Lindsey, head of people and culture at cloud-based cybersecurity company BARR Advisory.
Solving this challenge may also necessitate a change in perspective. For many workers, the autonomy and flexibility offered by remote work means more than in-office connection. What happens if employees do not want to engage in company culture that revolves around in-person work? "Those who push too hard on office culture will be limiting their talent pool," Konzak warns.
The Opportunities
1. Hiring. Embracing a remote model opens the door to a much wider talent pool. It can also offer companies a competitive edge. Plenty of companies are opting for remote and hybrid models, but there are plenty that do not have work-from-home flexibility. Given the choice between two hiring companies, IT talent may choose the one that offers that flexibility.
"I predict that allowing your employees to work where they want to work is going to be the most powerful recruiting and retention tool in the tech industry moving forward," says Lindsey. The company has been remote-first since it launched nearly 10 years ago. Its 60 employees work from home in 28 different states.
A bigger talent pool can also help enterprises to develop more diverse workforces. "If you can hire from anywhere, you're naturally going to build a more diverse and innovative workforce," says Lindsey.
2. Work-life balance. Work-life balance is a popular buzzword that hasn't lost its appeal. Workers want the opportunity to earn a living and to enjoy what life has to offer outside of that pursuit. IT teams are at risk of being understaffed and overworked, making work-life balance an attractive tool for both recruiting and retention.
While employees are the direct beneficiaries of the flexibility afforded by a company that prioritizes work-life balance, employers can reap the rewards, too.
Krishna Nacha, senior vice president, head of Americas global records and information management at data records management company Iron Mountain, has a team of approximately 1,000 employees across North America and Latin America. It has a flexible model, allowing most employees to work a hybrid or remote schedule.
"We understand that employees have lives outside of work and encourage them to work a schedule that can accommodate time with their families and communities," says Nacha. "By doing so, we have found that employees are more motivated to perform, seek opportunities for growth, and engage in company culture."
3. Reduced expenses and workload. Remote and hybrid work models allow companies to eliminate or reduce the costs associated with maintaining a physical workplace. Those savings can create an opportunity to support an enterprise's entire team in a different way.
"Since you're saving quite a bit on office and overhead expenses, repurpose those funds to create opportunities for meaningful, in-person connections. Get the whole organization together quarterly, biannually, or annually," Lindsey suggests.
Remote work also drives change in the IT workload. "Not having to set up and operate office networks, man Helpdesks, build out server rooms, etc., frees up personnel to be hyper-focused on executing the remote-first experience," says Dunne.
What to Read Next:
Negotiating Remote Work Agreements as Listings Thin
Managing Remote Workforces: IT Leaders Look to Expanded Suite of Tools
Never Miss a Beat: Get a snapshot of the issues affecting the IT industry straight to your inbox.
You May Also Like
---