Negotiating Remote Work Agreements as Listings Thin
Negotiating Remote Work Agreements as Listings Thin
As organizations angle to get workers back to a more regular in-office work schedule, IT professionals are still in a strong position to bargain for remote and hybrid agreements.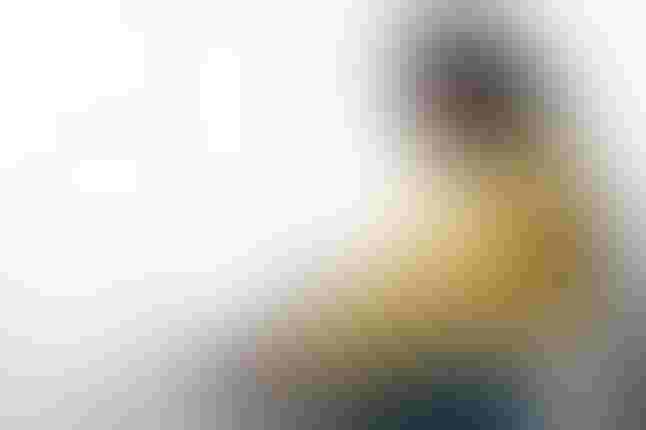 Prostock-studio via Alamy Stock
As the hiring market cools and major corporations plot a return course to in-office work schedules, the number of remote jobs appears to be dwindling, according to hiring sites including Indeed and ZipRecruiter.
The Wall Street Journal recently reported that the percentage of remote jobs advertised on LinkedIn fell to 13.2% of all advertised posts, down nearly 7% from about a year ago.
Despite the perceptible decline in remote jobs listings, thanks to the perpetually robust market for IT workers, tech professionals are in a strong position to negotiate for a remote or flexible employment agreement.
Graham Waller, distinguished VP analyst at IT research firm Gartner, points out employer mandates for a hard return to the office are unpopular and lead to greater attrition.
"That is another driver for some IT employee's changing organizations," he explains. "This is typically the No. 1 attraction driver that employees are seeking."
He says for IT professionals who feel remote work setups (and the work/life balance they offer) are extremely important -- they should make that point a cornerstone of their negotiation strategy.
"We are absolutely seeing that request among IT professionals," Waller says. "Very often candidates are asking questions as an email exchange before an actual interview about remote or a flexible hybrid option. If it's not on the table, they won't even go to the interview."
Hired's CEO Josh Brenner says despite "record volatility" in the hiring market this past year, his organization is seeing talent in demand.
Seasoned IT pros -- those with six or more years of experience -- are in a good position to ask for remote working agreements from their employers.
"IT workers have demonstrated that they can still drive immense value in remote settings," Brenner says. "If companies are in need of their skills, they will still have to defer to working environments favored and in demand by IT workers."
Building Remote Team Connections
Kathy Northamer, Minneapolis district director for hiring firm Robert Half, agrees while today's landscape offers slightly fewer fully remote opportunities, there's also more of an acceptance among hiring managers of a more hybrid model.
"If you are looking to negotiate on that point, it's important to understand, from the perspective of the company for which you're interviewing, what the purpose of coming into the office is," she says. "If you understand the purpose, it's easier to understand their 'why' behind wanting you to be there."
She adds when you're looking to ensure a remote or flexible arrangement, it's important to communicate and sell your ability to still stay connected to disparate teams.
"I think CTOs and hiring managers want people to be on site because they want community and they want the connection between their team members," she says. "As a person interviewing for that job, being able to explain how you will help create that is really important."
Northamer advises making an initial connection by being a little more flexible about going in occasionally on the front end, but "certainly" talk about longer term being fully remote.
"I think there's a way for both parties to meet in the middle if the conversation is conducted in the right way," she says.
Andy Baker, chief people officer at Nerdio, says when negotiating for a remote role, it's important to express and share the successes you have had while working in a remote environment previously.
"Sharing specific results, how you were able to achieve them, and your ability to collaborate effectively regardless of your location can showcase your remote talent," he says.
He recommends highlighting the technology tools you utilized on a day-to-day basis, whether that be Teams or Slack for messaging or video conferencing, to reinforce your resourcefulness and willingness to adapt.
"IT professionals can also start inquiring about the organization's tech stack and any related larger business goals for the foreseeable future," Baker says. "Having this knowledge can play a critical role in the prospect of delivering strong ROI related to organizational goals."
Brenner says IT workers should be prepared to discuss and demonstrate how remote work will not hamper productivity but will help their performance.
"Employees or candidates should be prepared to enter this conversation with quantifiable data, and results achieved in a remote setting to increase their chances of success in advocating for remote work," he says.
Another initiative that can strengthen flexible or remote work options is bearing down on cybersecurity certifications and training.
"As we all know, there are unique security implications associated with remote work," Baker notes. "As with any position or department, it is beneficial for candidates to show they are on top of industry trends, best practices, and concerns, and be proactive in taking action or amassing related expertise."
Remote Work Attracts Top Talent
Waller adds that while he also agrees there is perhaps a slight downturn in job postings for fully remote positions, they remain an effective way of attracting top-tier tech talent.
"As an employer or as someone hiring, remote work is a really strong value proposition if you can offer it," Waller notes. "In the battle for the in-demand tech talent, it's a really differentiating factor for some employers."
He points out the current market is one where ambitious organizations can actively court laid off employees from competitors, or else from tech companies with a more rigid approach to mandated time in office.
"They could target those professionals with a value proposition around the ability to either have a hybrid model with a lot of flexibility or a fully remote model," he says.
Northamer points out senior IT workers have an advantage in negotiating for a fully remote position, and she says it's just a matter of how they're communicating that in the interview to make sure that the hiring manager knows they are fully invested, but they also have needs.
"Frankly, if a hiring manager is smart, people who work from home generally are more productive … and I think hybrid and remote positions are definitely here to stay," she says. "Those skilled people definitely have an advantage in that conversation."
What to Read Next:
Quick Study: Managing and Supporting Remote Work
10 Places Remote Workers Are Moving
Managing Remote Workforces: IT Leaders Look to Expanded Suite of Tools
Never Miss a Beat: Get a snapshot of the issues affecting the IT industry straight to your inbox.
You May Also Like
---