CIOs Pay a Price When Change is in the Air
CIOs Pay a Price When Change is in the Air
CIOs are finding their tenures are shrinking, in part because they often are bumped out when their organizations embark on new strategies.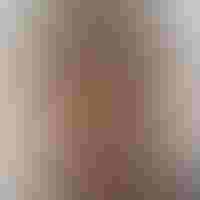 In an era when every board room echoes with calls for digital transformation, disruption -- or defense against being disrupted -- and innovation, one might think that organizations need a steady hand at technology's helm to help support change. Unfortunately for many chief information officers, when change comes, they go.
Those CIOs don't serve as agents of change; they are what is changed, according to research published by Deloitte Insights from the CIO Program. That Deloitte group works with CIOs who have gone through career transitions, making the move from one company to another. As part of that research, Deloitte has uncovered a strong sense of dissatisfaction among business leaders -- technology's stakeholders -- who feel today's CIOs aren't necessarily suited for tomorrow's digital business world.
In fact, the CIOs who shared their thoughts with Deloitte left their previous jobs after an average of just 4.3 years. Meanwhile, 72% of business leaders surveyed by Deloitte cited a "significant change in the direction or strategy of the company" as the reason for a CIO leaving their organization. Plus, 74% of those business leaders voiced "a general dissatisfaction with technology leadership and support from IT."
Khalid Kark, research director of Deloitte's CIO Program, questions whether those business leaders may have inflated expectations for their CIOs. In a recent interview, he noted a comment by a CIO likening the role to that of a football coach: "He said, you're hired as a coach, and in the first year you are supposed to get to the Super Bowl. They want you to go from ground zero to topmost right away."
Kark said that while today's CIO does need to be more of a business person, more strategic and innovative, there still are the operational requirements that come with the job to keep existing systems running. "There are tactical things that need to happen and they take up a lot of time, early on," he said.

Image: Shutterstock
Kark and his team work with CIOs who are going through a career transition and their business leaders through a one-day CIO Transition Lab, where they help the CIOs to map out 180-day action plans. CIOs participate after being in their new jobs for several months, months spent learning their way around the new company. Kark said that besides getting settled into a new role in those early months, new CIOs can use that time to get an understanding of the technologies and capabilities of existing systems, which has the side benefit of keeping the new executive visible to IT and non-IT personnel. That also is a time when the new CIO can start to establish a "culture of high performance" before embarking on significant hiring.
In surveying CIOs and business stakeholders, Deloitte discovered some patterns in terms of who gets hired for which CIO roles, and success factors in CIO transitions.
For example, while 64% of the studied CIO jobs were filled by internal candidates, organizations preferred external candidates in cases where the CIO role was new and when the previous CIO was asked to resign or was demoted. Internal candidates tended to be hired when the previous CIO retired or left for another role.
The research also showed that character matters. The Deloitte report authors said, "45% of business stakeholders we interviewed said that they selected their new CIO because of leadership and credibility, attributes that require a finely tuned [emotional quotient]. Strategic thinking, business alignment, and technology vision were all lower priorities."
The research also highlighted the importance of extending the time that the CIO hiring process takes, commonly to as much as six months, not just because of the need to hire the right person, but to ensure that the new CIO enters the job with a clear understanding of the organization's goals and issues.
The report authors contrasted the situations for two organizations and their new CIOs. In one case a company was able to hire a CIO without a formal announcement, giving the new executive time to shadow their predecessor for six months. Yet, in another instance a CIO was hired after only a three-day interview process. That CIO reported that she worked 80-hour weeks for her first year because the complexity of the organization wasn't revealed during the short hiring process.
[Khalid Kark shared more of his views on the CIO role at Interop ITX in May. See what he had to say here and here.]
Never Miss a Beat: Get a snapshot of the issues affecting the IT industry straight to your inbox.
You May Also Like
---