Does Your IT Organization Need an AI Team?
Does Your IT Organization Need an AI Team?
Artificial intelligence is rapidly emerging as an essential enterprise tool. Is it time for IT organizations to form their own dedicated AI teams?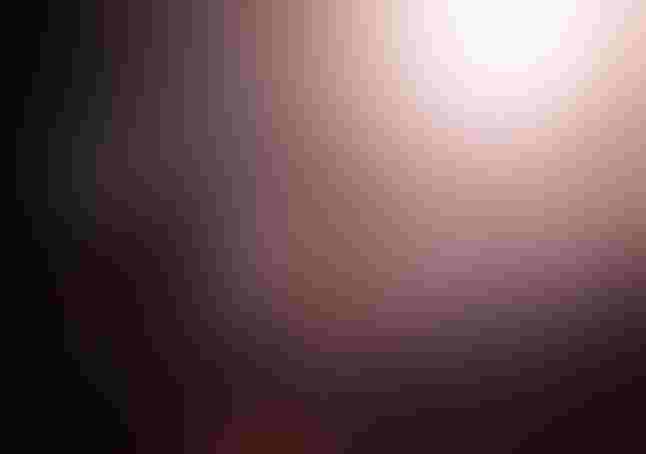 edhar yuralaits via Alamy Stock
You've heard of "The A-Team," now get ready to meet "The AI Team," a group of professionals whose only purpose is to help IT, and the entire enterprise, gain the maximum value from artificial intelligence.
Having an on-staff AI team prepares organizations for successful and responsible AI rollouts, says Michael Shehab, innovation leader at business advisory firm PwC US. "On-site AI experts are especially important for teams that work with potentially sensitive data, such as governance, compliance and risk management, to safeguard operations and proactively address any risks."
Any IT organization can benefit by creating a dedicated AI team, states Chip Kleinheksel, CTO at business advisory firm Deloitte. "If your IT organization has deployed AI, or is considering an AI deployment, you should already have a team in place."
A Central Hub
A dedicated IT team can serve as a central hub for all enterprise AI applications, Shehab observes. "This helps consolidate infrastructure and capabilities." He believes that an AI team will also give the entire enterprise a greater ability to influence governance while providing better control over solutions quality. "This is important for federated models, where a centralized IT AI team establishes standards and builds a scaled, shared infrastructure that enables business units to develop AI solutions that solve problems."
There's no one-size-fits-all approach to AI team building, warns Jen Felch Chief Digital Officer and CIO at Dell Technologies. "AI can be critical to an organization as a whole or for individual businesses within an organization," she notes. Yet, ultimately, the goal shouldn't be simply building an AI team. "It's about understanding how AI can become a resource for organizations to deliver better and more informed results," Felch says.
Multiple Benefits
AI applications and teams can fundamentally change how organizations engage customers and differentiate products and services in the marketplace, Kleinheksel says. "Having a dedicated team in place will streamline innovation and can also make an impact internally by streamlining processes and improving operational efficiency across various departments and functions."
Creating an AI team provides an essential clarity of intent that increases the odds of achieving desired outcomes, says Jennifer Sample, a managing director at consulting firm Accenture Federal. "This is the team that will be responsible for implementing AI in the organization and, as such, everyone knows who to reach out to, and roles and responsibilities are clear." She adds that the AI team must be empowered to influence all parts of the organization with functions that touch on AI, including existing enterprise data platforms and IT systems.
AI Team Building
Creating an AI team is a fairly straightforward process. Start by surveying your organization to find out what they know about AI, and how they think they might use it on the job, advises Nate Garner, chief innovation officer at CompTIA, a nonprofit technology industry trade association. "Form a committee to discuss the responses, and then start setting some best practices."
When starting from scratch, designate a leader who can develop the team and set its vision, someone who can also be tasked with building solutions, Shehab says. The leader should be able to identify potential opportunities, establish ROI goals, and form the team's overall strategy. "This role likely comes with a mix of real-world experience building AI systems, but more importantly, understands the domain."
The AI team should include a diverse array of technical and business experts. "It usually consists of a number of different roles, including product managers, program managers, business analysts, scrum masters, data scientists, data engineers, prompt engineers, software engineers, quality assurance engineers, performance testers, and more," Shehab says.
Felch agrees. "You need people who can be hands-on, who understand AI components and algorithms, as well as data sets and their meaning" she says. "Find internal change agents who are enthusiastic about AI to help drive its implementation across the organization."
Offer your AI team a way to stay on top of industry changes, Garner recommends. "Create a Slack channel or team space to discuss anything AI-related that comes across the news feed," he suggests. "Give [team members] freedom to create an account with each of the popular AI systems, and don't restrict their use to work purposes only." Garner believes that the more teams experiment with AI tools, the more skilled and innovative they will become.
A Slow Journey
Obtaining ROI can be a slow journey for some AI teams, since models need time to improve to the point where they can perform at a level needed to build trust with end users and begin delivering value. Unlike traditional software, AI systems are developed to hit a moving target, Shehab says. "This requires constant maintenance and enhancement, making it important that AI teams have reserved capacity for the constant R&D that's needed to stay ahead of the latest developments."
What To Read Next:
Bridging the AI Strategy Gap in the C-Suite
Podcast: What Makes AI Different from Other Tech Hype?
Risks and Strategies to Use Generative AI in Software Development
Never Miss a Beat: Get a snapshot of the issues affecting the IT industry straight to your inbox.
You May Also Like
---