Doing More With Less: A Guide for IT Leaders
Doing More With Less: A Guide for IT Leaders
In the 'Year of Efficiency,' IT leaders must balance innovation and frugality and navigate with proven solutions, explore alternatives, and embrace all-in-ones.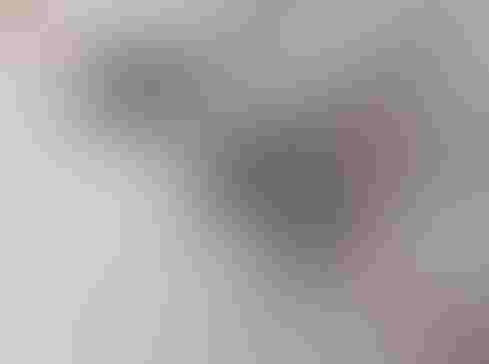 ImageSource via Alamy Stock
For IT and digital leaders, navigating 2023 has felt like walking a tightrope. There are two competing pressures: On one side, there's new pressure to be efficient, and on the other, there's unrelenting pressure to innovate.
First, many companies have branded 2023 the "year of efficiency." It's more than just a buzzword, it's a necessary response to current market challenges and volatility. Companies both inside and outside of tech have been taking significant steps: cutting costs, tightening budgets, and even implementing layoffs this year. Not just as a reactionary measure but as a proactive strategy to remain agile and responsive.
On the other hand, innovation and digital transformation aren't slowing down. If anything, they're speeding up. The average consumer has nearly 100 apps installed on their smartphone.  Customers expect more, and businesses must deliver to break through the noise. The "Amazon effect" and the "Uber effect" mean that consumers expect fast service and seamless, personalized experiences. Companies like McDonald's and Chick-fil-A are leading the pack by rolling out geofencing nationwide. And Starbucks, in its ever-evolving quest to enhance customer experience, is pushing the envelope with new initiatives like "scanless checkout" and location-based arrival detection for drive-thru. These aren't just experiments, they're potential industry game-changers and will soon be table stakes.
Here lies the central challenge for IT and digital leaders: With limited resources at hand, how do you keep the wheels of innovation turning? How can you ensure your company isn't left behind in this fast-paced digital race? The balancing act is tricky, but with the right strategies, it's achievable.
Adapting to this landscape isn't just about juggling resources, it's about reshaping mindsets. IT leaders now operate at the intersection of frugality and forward-thinking, emphasizing value-driven solutions while keeping an eye on the horizon.
Four suggestions:
First, avoid reinventing the wheel. Custom solutions have their place, but why invest time and money building something from scratch when tried-and-tested solutions are readily available? Developer-friendly solutions help you add functionality to your product or service with just a few lines of code, giving you more time to focus on your core competencies and the parts of your product or service that are truly unique. They aren't just third-party tools; consider them collaborative partners that can fast-track your projects and reduce unnecessary overhead.
Second, expand your horizons. Big-name vendors dominate headlines, but that doesn't mean they're always the best fit. Emerging platforms, often more agile, adaptive, and customer-focused, can provide unique solutions that are sometimes easy to overlook, often at a better price point. Before you sign on the dotted line with a household name, take a moment to explore lesser-known alternatives. You might be surprised by what you find.
Third, consolidate to all-in-one tools. The digital landscape can be overwhelming with a plethora of tools and platforms. Instead of getting bogged down with a messy mix of point solutions, focus on tools that offer a comprehensive suite of services. Rippling is an all-in-one solution in the HR space that replaces a collection of fragmented HR, IT, and finance point solutions. Choosing multifunctional tools means less hassle, more savings, and more flexibility when the world inevitably continues to evolve in 2024 and beyond.
Fourth, embrace constraints. Tight budgets and limited resources might seem like barriers, but they can also be drivers of innovation. Constraints force teams to think differently, prioritize effectively, and often devise solutions that a more lavish budget might have missed. Remember, smaller teams can be nimbler, and less can often mean more.
As 2023 rolls on, IT and digital leaders find value in integrated, cost-effective, measurably ROI-positive solutions. They're not just looking for tools -- they're looking for partners in efficiency.
In the end, it's about smart choices. Choose the right vendors, use your resources wisely, and stay focused on the end goal: innovation, even in a year of efficiency.
Never Miss a Beat: Get a snapshot of the issues affecting the IT industry straight to your inbox.
You May Also Like
---