Fitness Trackers & FSAs: A Winning Game Plan
Fitness Trackers & FSAs: A Winning Game Plan
Including fitness devices in flexible savings account plans could encourage consumers to adopt a more active lifestyle and improve their overall health.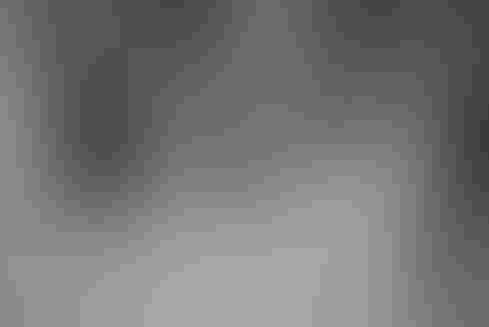 Would people be more active if fitness and health trackers were FSA-eligible?
Drawn by the possibility of new benefits and cost savings, professionals across the healthcare spectrum are strategizing how to get mobile health devices and apps into consumers' hands. But it's unlikely your insurer will cover your Fitbit anytime soon.
Currently, most insurance companies do not pay for products like Fitbit and Jawbone Up. But ironically, payers, patients, and healthcare systems all reap the benefits when individuals eat better, sleep more, and exercise regularly. Ultimately, of course, consumers themselves benefit the most from these products -- they live longer, healthier lives with fewer chronic conditions or diseases when they adopt a more balanced, active lifestyle.
Priced at approximately $200 apiece, these devices can be out of reach for some consumers. However, many mobile health apps that offer similar capabilities are free or inexpensive. Original Medicare does not cover gym memberships, although supplementary insurance frequently provides discounted or free membership in select gyms.
[Electronic medical records help providers work more efficiently and improve patient care, but interoperability must become a priority. Read Standardize EMRs, For Security & Safety's Sake.]
A search of Medicare, Medicaid, and several private insurers found no instances where these devices are covered. But there could come a time when consumers get some financial relief for these purchases, according to Ryan McQuaid, CEO and co-founder at PlushCare, a telehealth service for receiving medical advice and treatment from doctors online. Will insurers one day pay for your Fitbit, Jawbone Up, or similar device?
"For the purpose of directly reducing healthcare costs, no. There is much lower hanging fruit for insurance companies to reduce costs. They'd be smarter to use wearables to develop a more intimate relationship with their members, a customer loyalty tool, as more and more consumers will purchase insurance through the exchanges," he said in an email. "However, I do see exceptions as an eligible [Flexible Spending Accounting] expense if a licensed physician recommends as part of a treatment plan for a medical condition as this occurs today with fitness programs."
Governed by the Internal Revenue Service, FSAs today encompass some devices, such as diabetic monitors, humidifiers, and medical monitors. Gym memberships, fitness equipment, and personal trainers are not covered. While many early fitness device adopters had already embraced a healthy lifestyle, many newer users are overweight or suffer from heart problems, diabetes, or other medical issues, reports the Vitality Group. And paradoxically, these are the very consumers who stand to see the biggest benefit from fitness trackers.
Research shows that consumers are interested in health and fitness tools -- and tax savings could spur additional adoption. According to Accenture's 2014 report, "Racing Toward a Digital Lifestyle: Digital Consumers Crave More," 54% of survey respondents want to use an app or dedicated device to improve their health, while 52% are interested in taking a similar approach to enhance their fitness.
However, actual usage may be short-lived. While one tenth of American adults currently own a fitness-tracking device, one third stopped using it within six months of purchasing the product and more than half no longer use it, Endeavour Partners disclosed in its study, "Wearables and the Science of Human Behavior."
"Consumer behavior towards wearables is closer aligned with fashion than health transformation. My personal observation has been that a much larger percent of healthy individuals wear the devices than those who are overweight," said McQuaid. "Furthermore, according to a RockHealth survey, 80% of people stop wearing the devices after six months, and I would not be surprised if that's a similar lifespan to the trendiest men's bracelet found on fashionbeans.com."
Of course, consumer adoption is about more than just design, operability, and other product features. Consumers need to form the habit of wearing these devices, receive social motivation, and get goal reinforcement, Endeavour wrote. Inserting a healthcare professional and insurance company into the equation could also enhance adoption and promote continued usage by encouraging users to perceive the device as a medical necessity -- a perception that could be reinforced if healthcare professionals have a way to review patients' results at each checkup. Further, if the devices are tied to medication and treatment plans, perhaps compliance across all medical advice will increase as the devices deliver medication and other treatment alerts.
Then we can address how to keep that wearable device from being stashed in the closet along with that unused knee brace.
InformationWeek's new Must Reads is a compendium of our best recent coverage of the Internet of Things. Find out the way in which an aging workforce will drive progress on the Internet of Things, why the IoT isn't as scary as some folks seem to think, how connected machines will change the supply chain, and more. (Free registration required.)
Never Miss a Beat: Get a snapshot of the issues affecting the IT industry straight to your inbox.
You May Also Like
---