Flexport Tackles Trump Tariffs with Data and Analytics
Flexport Tackles Trump Tariffs with Data and Analytics
In business for just 6 years, newcomer Flexport is disrupting the freight forwarding and import/export global shipping logistics arena with data and analytics.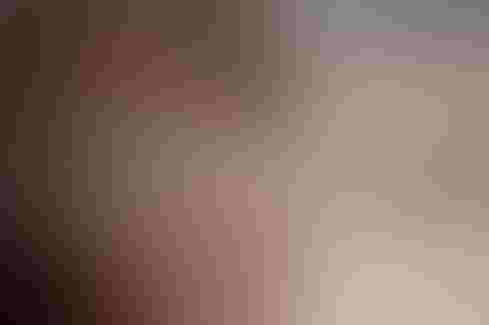 Image: kliempictures - pixabay
Freight forwarding and customs brokerage company Flexport is a relative newcomer in the centuries old import/export shipping market. It's not your father's shipping company. Founded in 2013 with the idea of disrupting this business with data and software, Flexport describes itself as "the operating system for global trade."
Yet, global trade can be a bumpy business with unexpected events like strikes and bad weather impacting shipping and costs. More recently, after a long period of mostly free trade around the world, Flexport is helping customers with tariffs and trade wars.
Today's newest tariffs originated with President Donald Trump's administration, which implemented them in an effort to reduce the U.S. trade deficit with other countries. Tariffs add costs and uncertainty to the global supply chain, and the most recent round of them is no exception. Those costs are typically incorporated into the pricing of a product at retail, which can then impact demand for products.
"These tariffs, and a lot of the trade war that you've heard about in the news of the last year, has impacted business pretty heavily," said Patrick Steigler, director of data science at Flexport, speaking at the Gartner Data and Analytics Summit in March 2019. Steigler was employee number 30 at the San Francisco-based company, which is now at about 1,000 employees and $500 million in 2018 revenue.
Flexport is working to help customers understand the impact of tariffs and make better decisions about inventory and shipping by using the Tariff Calculator, a collection of tools that the company's data organization has built out since the newest U.S. tariffs first went into effect. The tool has two audiences. First, the company's executive team uses it to get a sense of the overall strategic impact of tariffs and determine which clients need the most guidance. The executives are also able to get a sense of the tariffs' impact on Flexport's own business.
The second audience is made up of frontline account managers at Flexport who use the tool on a day-to-day basis to help clients understand how much they will be impacted by tariff changes on their products.
Through the use of the Tariff Calculator and other software tools inside Flexport, these account managers are able to give their clients the most accurate picture of the cost of a product when it goes to market. Those costs incorporate tariffs, shipping, storage, and other factors that will impact the ultimate consumer price of a product. (Flexport has used Periscope Data for its data science efforts, which was acquired by business intelligence giant Sisense in May 2019.)
Analyzing the impact of tariffs is a newer initiative for Flexport, but analyzing these other costs is an integral part of the service the company has offered to clients all along, helping them manage and gain visibility into their global supply chains. A number of data sets go into providing this kind of visibility, including GPS coordinates for trucks, airliners, and ships; data about the shipments as they are scanned at different points of the journey; and data from factories, buyers, and government customs inspectors.
Internally, Flexport has followed the philosophy of democratization of data -- opening up the data for analysis to whoever needs it inside the company. Steigler said that one of the next big efforts will be to take that effort further.
"It's really about driving the right users to the right piece of data at the right time, which is where we're really looking to invest next," he said.
The company is also unleashing data science specialists in each specific mode of transportation, for instance the trucking data science team. One of the goals is to more accurately predict delivery times.
"This delivers an Uber-like experience," Steigler said. They can actually see the truck approaching. But in addition, it gives us a really rich dataset to look into and understand traffic patterns."
That means Flexport can apply advanced analytics to the data improve its own efficiency.
"When you have a 20,000-container vessel show up in port, it's offloading all these containers and that just creates more congestion," Steigler said.
Through the data collection and application of advanced analytics to the unloading of the ship, Flexport strives to better understand the impacts of congestion and can determine most efficient time to send trucks from dispatch to pick up those containers.
Looking ahead, Steigler said that data governance and knowledge management are becoming top initiatives at Flexport.
"Ultimately, you know, garbage in and garbage out," he said. "One of the main roles of the dev team has to be to ensure a high quality of data sets for the rest of the company to use and leverage, because without those you really can't do any type of AI."
For more on data and analytics in the enterprise, check out these stories:
TRAC Intermodal's Journey to Data, Analytics, Cloud
QVC: Real-Time Data is the Future of ECommerce
Going Up? Otis Elevator Hits Digital Transformation Button
Never Miss a Beat: Get a snapshot of the issues affecting the IT industry straight to your inbox.
You May Also Like
---