Improving End-to-End Supply Chain Resiliency
Improving End-to-End Supply Chain Resiliency
Technology will play a key role through digital collaboration tools and platforms to help orchestrate an organization's strategy for shoring up supply chain resiliency.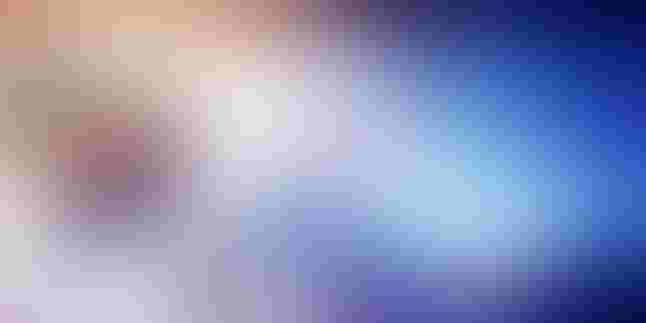 sleepyfellow / Alamy Stock Photo
End-to-end supply chain resiliency is becoming increasingly challenging to achieve as organizations deal with more constant (and often unpredicted) disruptions.
While organizations must improve end-to-end (E2E) resiliency in their supply chains, many are unprepared to do so, according to a recent Gartner survey, which found 95% of companies will fail to enable E2E by 2026.
One of the largest challenges when establishing better E2E resiliency is a lack of interoperability across systems.
When expanding the supply chain to a diverse set of integrated suppliers and manufacturers, data must flow freely and dynamically across the supply chain ecosystem to support agility.
However, each stakeholder within a given supply chain network often have separate data and software silos that make data interchange slow, painful, and sometimes impossible.
Achieving Data Interoperability
Brian Klingbeil, chief strategy officer for Ensono, says to help handle supply chain and logistics disruption in response to tariffs, global conflicts and the pandemic, IT leaders have been turning to data and analytics to allow the business to pivot.
"For example, having data that ensures no half-empty trucks are in commission or inventory analytics to ensure there are no stock shortages where there is demand," he says. "Data and analytics are also important in helping to predict consumer demand and therefore initiate a quick pivot."
Knowing early and often what customers are buying and not buying, what ad campaigns they are responding to, how they navigate your website or abandon their shopping carts is critical for any IT leader.
"CIOs, CTO and CDOs need to be tightly aligned to the business, but also to their technical teams who can communicate the 'art of the possible' to help companies move faster," he adds.
Brian Platz, CEO and co-founder of Fluree, explains without effective interoperability, this data can be difficult to track, manage, and utilize -- leading to inefficiencies, delays, and errors.
"There is a clear and timely need for semantic data interoperability to allow data to freely flow across systems and networks, be understood in decentralized contexts, and power seamless integration for a unified view of an E2E supply chain," he says.
To support a collaborative data supply chain, data must have semantic interoperability -- the ability of computer systems to exchange data with unambiguous, shared meaning -- for effective integration across systems and stakeholders.
Platz says digital trust and cryptographic signatures for verifiability, as well as embedded security for effective data sharing, are important aspects to consider.
Sean Riley, vice president of global industry solutions for Software AG, says uncertainty in supply chains leads to the inability to meet demand, which translates directly into revenue loss.
"There is a cost to meeting the ability to manage uncertainty and that can be evaluated against potential revenue losses for the additional costs associated with mitigating uncertainty," he says. "Typically, these costs are relegated to inventory and technology."
He notes the chief supply chain officer and chief operating officer are the two primary stakeholders responsible for E2E supply chain resiliency. 
Digital Twins Play Critical Roles
Riley explains without accessible real-time data and actionable analytics at every step in the supply chain, organizations cannot achieve the full visibility they need to address disruptions as they happen.
"Integrating connected devices can increase strategic value to customers by providing complete, accurate insights -- identifying real-time location of goods out for delivery or receiving push alerts at the sign of supply chain disruption," he says.
Investments in technologies like data integration and API management can facilitate closer integration with partners, while the Internet of Things (IoT) can deliver deeper data and insights so they can make better decisions faster.
Roch Gauthier, senior director of product management at AspenTech, adds digital collaboration platforms can help maintain situational awareness of the supply chain and manufacturing facilities to help detect disruptions sooner and alert stakeholders.
"Second, supply chain planning and scheduling digital twins help provide extended visibility into the future to see issues when there is still time to do something about them," he says. "Third, machine learning can play a role in predicting disruptors, such as providing advance warning of equipment failure, in order to mitigate unplanned downtime."
Finally, supply chain planning and scheduling digital twins provide the ability to evaluate potential scenarios and assess the operational and financial impact of some disruptions.
Preparing for Future Disruptions
Riley points out supply chains will always face disruptions -- it's not if but when.
"By connecting and strengthening their end-to-end technology infrastructure today, they'll be positioned to adapt to these changes in real-time as they occur," he says.
To compete in the digital age, your company must be equipped to react quickly to change, whether that change is driven by customers, competition, or regulators.
"Ultimately, digital transformation is what will enable supply chains to be more resilient and better serve the customer," Riley says.
Gauthier agrees supply chain uncertainty isn't going away, and supply chain complexity keeps on increasing and changing.
"The most important part becomes being able to rapidly respond and adapt to ever changing complexity," he says. "It's vital for organizations to start prioritizing improving the resiliency and agility of their supply chain."
What to Read Next:
Elements of an Effective Software Supply Chain Strategy
Predictive Maintenance on the Edge: Mitigate Supply Chain Issues
How Video Telematics Can Help Trucking Industry Overcome COVID, Supply Chain, and Inflation Challenges
Never Miss a Beat: Get a snapshot of the issues affecting the IT industry straight to your inbox.
You May Also Like
---