Tech Industries in Israel and Palestine Brace for War
Tech Firms in Israel, Palestine Brace for War
Israel's high-tech companies -- despite a recent downturn -- have blossomed into a multi-billion-dollar industry, and war could have far-reaching consequences.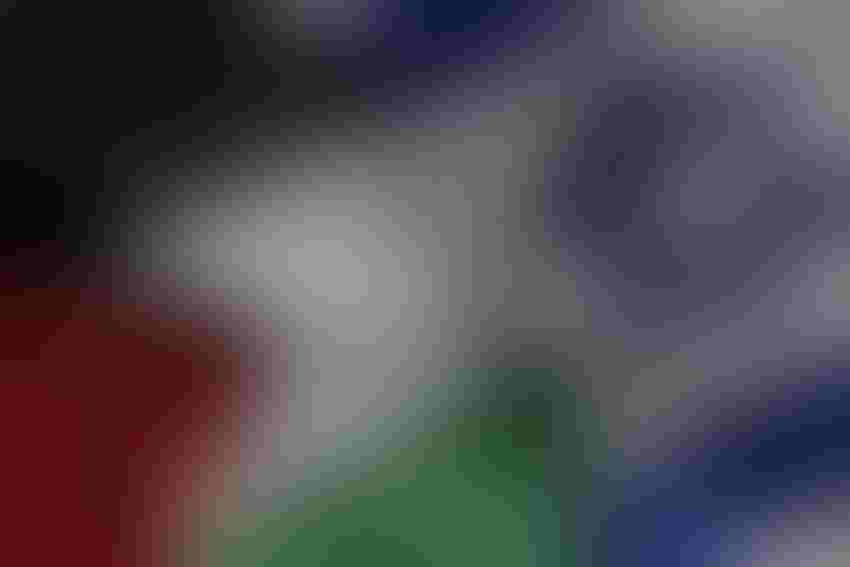 At a Glance
Israel's tech sector is home to hundreds of companies that must prepare for possible war disruption.

Companies may fortify security, but for now, observers aren't seeing a lot of change due to conflict.

Politics had already had an impact on tech in Israel and evolving tech industry in Palestine.
The escalating conflict between Israel and Palestine has already cost hundreds of lives in recent days -- and the conflict is expected to continue through the coming days and weeks. Israel's $71-billion-dollar tech industry is in the line of fire.
According to the Israel Innovation Authority, the nation is home to more than 350 technology research and development centers. The tech sector was responsible for almost half of Israeli exports in 2022. Despite Big Tech firms funneling billions into Israel's tech industry, investment has fallen sharply in 2023 as economic conditions impacted the global tech sector. Israel tech investment was down 73% in the first half of 2023 -- its worst performance since 2018, according to a report by venture capital firm Viola.
With 500 multination companies operating in Israel, including Intel, IBM, Apple, Microsoft, Google, Facebook, and many more, disruptions would reach well outside of the region and could impact global tech supply chains. Intel has been operating in Israel since 1974 and employs 12,800 people there in five tech centers. Intel has made major investments in Israeli companies like Mobileye and AI startup Granulate. In June, Israeli Prime Minister Benjamin Netanyahu announced Intel's plan to spend $25 billion on a new factory just 26 miles from Gaza.
A spokesperson for Intel said in a statement, "We are closely monitoring the situation in Israel and taking steps to safeguard and support our workers."
For Now, 'Business as Usual' for Tech
Yotam Segev, co-founder and CEO of NY-based cloud data security company Cyera and former head of Israeli Military Intelligence's cyber department, said despite the horrific scenes unfolding, the tech sector will likely remain fully functional. "The sector will continue to operate, to provide the services and products to its customers internationally without a glitch," he tells InformationWeek in an interview. "This is a very, very hard time and everybody there is personally involved in this with family, friends, and close acquaintances. It's a crazy, crazy time, but we can't stop living."
Aside from physically fortifying assets and increasing security, Segev says companies need to take care of employees on a personal level. "First and foremost, you have to provide emotional support for the employees," he says. "You need to be sensitive and flexible with them and give them the tools to cope."
IT security firm Check Point, with headquarters in Tel Aviv, employs about 7,000 people worldwide. Check Point's Gil Messing, chief of staff and head of global communications, tells InformationWeek that the company's 2,500 Israel employees work remotely, and operations have not been impacted so far. "We don't really play a role in the conflict and cyber attacks so far haven't been prominent in the battles," Messing wrote in an email.
US President Joe Biden on Monday released remarks, saying, "We are seeing the immense scale and reach of this tragedy." The Biden administration is sending the Navy's USS Gerald Ford Carrier Strike Group to the eastern Mediterranean Sea to support Israel.
The conflict's death toll had soared to more than 1,800 by late Tuesday afternoon, with over 1,000 killed and 2,700 injured in Israel and at least 830 people killed and 4,250 injured in Gaza, according to Palestinian and Israeli health services.
Israel's Tech Community and Politics
Before the most recent Hamas attacks, tech companies were caught up in Netanyahu's controversial law to strip powers from the country's supreme court. Many tech employees were involved in protests aimed at the judicial reform bill passed in May, according to reports -- with more than 200 tech companies pledging to protest the bill. Many companies moved their headquarters overseas in protest. According to nonprofit Start-Up Nation Central, almost 70% of Israeli startups are distancing themselves from their home country -- either by moving locations or moving cash out of the country.
During the first half of 2023, according to a survey from Israel Advanced Technology Industries (IATI), out of 260 new tech startups, 118 were incorporated outside of Israel, including 52 tech firms reincorporating as US companies.
Meanwhile, tech workers are being drafted into Israel's military to support the war effort. Executives at software firms Pentera and Armis told The Information that 10% of their Israel-based employees have been deployed by the military. Pentera has approximately 200 employees in Israel and 350 worldwide; Armis has approximately 220 in Israel and 670 worldwide.
Cyera's Segev thinks the conflict will likely unite Israelis -- regardless of political leanings -- at least in the short term. "I think that what we're seeing across the country is a very strong call to unity. We're all in this together. It doesn't matter what our political views are, who we voted for -- Hamas is not going to distinguish. I think the situation is actually going to relieve a lot of political tensions, at least in the short term."
Palestine's Budding Tech Sector Stands to Lose
According to Washington, D.C.-based non-profit Anera, Palestine's tech sector accounts for about 3% of its gross domestic product, or $493 million and had grown 34% over 10 years. (The 2022 report was based on 2017 numbers). Palestinian universities in the West Bank, Gaza, and Arab East Jerusalem graduate about 2,500 Palestinian tech graduates each year, according to the report. But a lack of tech openings within Palestine has many graduates emigrating to other areas, including Israel, the report says.
While Palestine does not have nearly the robust tech ecosystem and global investment Israel does, Gaza and the West Bank host a number of tech services companies, including US-based firms with staff based in Palestine. Software development firm Harri, for example, has 211 employees living in Palestine, according to its LinkedIn page. InformationWeek reached out to Harri for comment and will update.
Mahmoud Khweis, a Jerusalem-based founder and CEO of software company Techlinic, in an interview with InformationWeek Tuesday said his company's operations in the West Bank and Gaza are still running, despite the fighting. "The situation now is still manageable," he says. "Many tech companies in Gaza are still operating, even though their doors are closed."
But as the situation evolves and seems to be escalating with more Israeli military action expected in Gaza, Khweis says Palestinian companies will likely be disrupted. "Should the situation escalate, I would assume tech companies will be more affected, especially if there becomes a shortage of fuel -- which people are using to generate electricity. But most companies do have reserve fuel, satellite connections, and other equipment to help them continue."
He adds, "We know that this war will last more than 20 days and this is enough time to kill any project."
Never Miss a Beat: Get a snapshot of the issues affecting the IT industry straight to your inbox.
You May Also Like
---