Low-Code Player Grabs RPA for Automation
Low-Code Player Grabs RPA for Automation
Low-code platform vendor Appian is looking to provide a single platform for automation, AI and low code with a new RPA acquisition.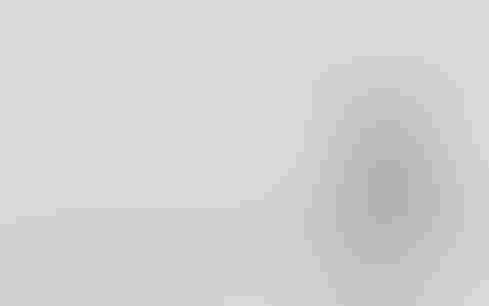 Image: D2_TheOne - Pixabay
The year 2019 marked a big one for consolidation among data, analytics, and related vendor companies as the industry reorganized for the cloud and big vendors staked their competitive positions. Now in early 2020, an acquisition in an adjacent technology may be signaling further changes ahead for another hot technology in the enterprise.
Low-code development platform vendor Appian has acquired startup Novayre Solutions SL, developer of the Jidoka robotic process automation platform. In announcing the deal, Appian said that it now makes the company a "one-stop shop for automation, with best-in-class solutions for workflow, AI, and RPA."
That's something that many vendors and enterprise companies are pursuing. RPA and artificial intelligence are technologies that organizations often will want to put together to automate tedious repetitive tasks. Indeed, analyst firm Gartner named hyperautomation as one of the top 10 strategic technology trends for 2020, saying that the No. 1 use case for artificial intelligence is automation. Putting AI together with RPA can streamline operations and make organizations more efficient. It's another step toward achieving the digital transformation that all organizations are pursuing.
Appian's plans for the acquisition are very much along these lines. The company said that it plans to unify low-code development and RPA into one comprehensive automation platform that enables "the orchestration of all three agents of modern work -- humans, bots, and artificial intelligence."
But the acquisition won't exclude technologies from other RPA vendors. Appian said the platform will deliver RPA governance for the enterprise that will enable management of robotic workforces from the major RPA vendors including Blue Prism and UIPath. That includes monitoring, scheduling and reporting. The service will be available on the Appian cloud.
"Appian's goal is to be a one-stop shop for Digital Process Automation (DPA) and RPA, and to build out a more complete Intelligent Automation (IA) platform, an increasing  need, as enterprises begin to scale automation initiatives," wrote Forrester principal analyst and VP Craig Le Clair in a blog post. 
Forrester defines digital process automation as dealing more with larger processes while RPA deals more with single tasks.
"RPA remains at the very center of many of these," Le Clair wrote. "Appian is less likely to go head to head with the top RPA platforms but will look first to add RPA to their existing customers or find opportunities where DPA and RPA are both valuable."
Le Clair also noted that for Appian, this is a technology acquisition. Jidoka's architecture is Java-based and runs on Linux, plus it is containerized and cloud-native.
Robotic process automation has been growing in enterprises over the last couple years.  In 2019 Gartner called RPA the fastest growing subsegment of software, with year-over-year growth of 63%. That's partially because the market started small. But it's also because so many enterprise organizations are dealing with a mish mash of applications that weren't designed to work together or talk to each other. RPA offers the potential to bridge those gaps in the background, without the need for manual labor.
Forrester is forecasting big growth for the RPA category in particular and automation in general in the decade ahead. The company has said that automation technologies that include software such as RPA, AI and physical robotics will cause a 16% overall US workforce reduction by 2030. The company further predicts that 10% of startups will begin their lives with more digital workers than human ones.
Read more of our articles on RPA:
Robotic Process Automation: Is It Ready for Big Business?
Robotic Process Automation: 4 Key Considerations
Never Miss a Beat: Get a snapshot of the issues affecting the IT industry straight to your inbox.
You May Also Like
---