Microsoft Band Wearable: 9 Key Issues
Microsoft Band Wearable: 9 Key Issues
Microsoft has packed its wearable Band with advanced sensors, cloud-powered health insights, and an affordable price. Is Microsoft ahead of the curve in this new mobile market?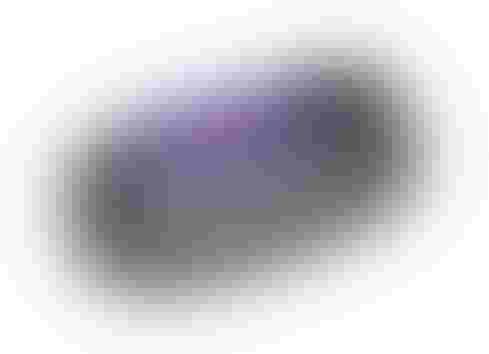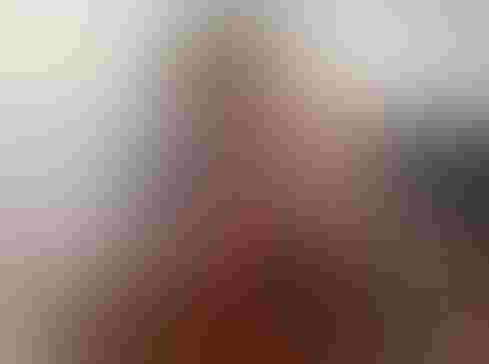 Wearables At Work: 7 Productivity Apps
Wearables At Work: 7 Productivity Apps (Click image for larger view and slideshow.)
Is Microsoft finally ahead of the curve in the mobile market? Its smartphone struggles have become the stuff of cautionary tales, but with its Microsoft Band, the company might finally have a mainstream winner.
Yes, Microsoft's wrist-worn, fitness-oriented device looks like some of the models already on the market, such as Samsung's Gear Fit. But many current wearables have been criticized as glorified step-trackers or wrist-worn smartphones. Band, in contrast, promises a different type and depth of functionality.
The device relies not only on a bevy of sensors, but also on machine learning technology cultivated in Microsoft's cloud. Microsoft says this combination will help Band recognize not simply when your heart rate goes up or down, as many wearables already do, but also why the change occurred, what it means, and how the information might be useful.
With its Surface tablets, Microsoft fumbled for nearly two years before finally establishing modest momentum with the Surface Pro 3. With Band, does the company finally have a mobile device that can succeed out of the gate? Here are nine things to consider about Microsoft's new wearable.
Figure 1: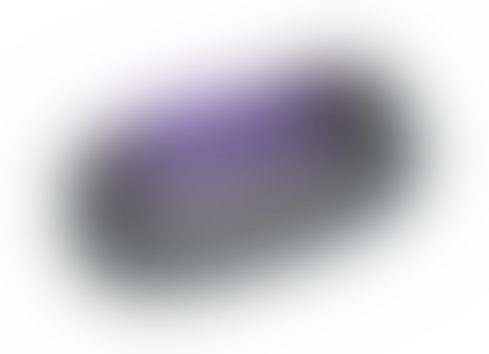 Microsoft Band
1. Band is competitively priced and available right away.
Though Microsoft claims Band offers the most advanced array of sensors in any wearable, the device is surprisingly budget-friendly at $199. Some Android Wear options are a bit cheaper, but none of these models has yet set the market on fire, at any price. Among upcoming high-end wearables, Fitbit's Surge will run $250 while Apple Watch will start at $349, with some versions likely to cost much, much more.
In addition to being lighter on the wallet than competitors, Band is also available (albeit in limited quantities) right away. Neither Surge nor Apple Watch will hit the market until 2015, meaning Microsoft will have the entire holiday season to tempt shoppers who otherwise might have waited to take the wearables plunge.
2. Microsoft says Band's sensors are extremely accurate.  
As rumored, Band includes a variety of sophisticated sensors, including an optical heart rate sensor, accelerometer, skin temperature sensor, and UV sensor, among others. But sensors are only useful if they collect accurate information. Microsoft claims Band is up to the task. In fact, the company is so confident, it's offering to license Band's 10-sensor modules to third parties so they can build their own devices. Time will tell if Microsoft's sensors are as good as advertised. Apple has made broadly similar claims about the sensor accuracy in its upcoming smartwatch.
Figure 2: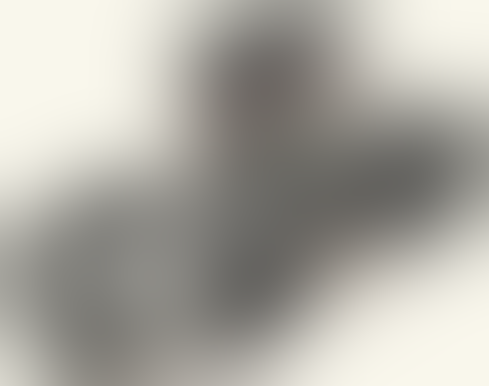 Microsoft Band includes 10 sensors.
3. With Microsoft Health, Band will know how hard you work and what's stressing you out.
Microsoft Health might be the most interesting and ambitious aspect of Band. Accessible via a number of cross-platform apps, Microsoft Health crunches data that Band collects and turns it into practicable insights. Apple's Health app and Google's Fit promise similar functions as a one-stop repository for health data, but Microsoft promises a level of useful analysis that others have only hinted at.
Theoretically, the more information users share with Microsoft Health, the smarter its insights and recommendations will become. At launch, if a user wears Band
to the gym, Microsoft Health will identify which exercise burned the most calories, for example. And if a user wears Band continually, Microsoft Health will track her ratio of restful sleep to restless sleep. Over time, these simple inferences will grow more sophisticated.
Using calendar data, Microsoft Health might recognize whether the number of meetings in your day is affecting your sleep quality, or if your stress levels rise when you have meetings scheduled at a specific time. Similarly, Microsoft's app might compare exercise data from recent workouts to food data you've logged over the same period, which could help you to find the right balance between diet and athletic performance. Microsoft Health will soon integrate with Microsoft HealthVault, which can securely share data with a medical provider.
All in all, Microsoft's pitch is intriguing, if Band's sensors are accurate and if Microsoft Health's Intelligence Engine is as good as advertised. But those are big ifs. Privacy, of course, is another huge concern.
4. Band isn't just for fitness buffs.
Though aimed primarily at fitness enthusiasts, Band could appeal to other types of users as well. If Microsoft Health can really provide insights that address poor sleep and high stress, many people who've never been to a gym might be interested, for example. Microsoft also says Band can track UV exposure, a metric that has more to do with general health concerns than fitness in particular.
Band's 1.4-inch color touchscreen offers 320x106-pixel resolution and a tile-based interface that should be familiar to Windows Phone 8 and Windows 8 users. Via the screen, Band can receive notifications and emails from a paired smartphone. Users can reply by tapping pre-defined responses. Band also provides access (with limitations -- see Item 6) to Cortana, the Windows Phone virtual assistant. Cortana can provide information on specific topics, such as traffic conditions or sports scores. Band also has an onboard microphone so users can use Cortana for dictation or to set reminders. Band's screen can also display codes that can be scanned for mobile payments, though right now the functionality is limited to Starbucks.
5. Microsoft's wearables strategy is extremely open.
Microsoft has positioned Microsoft Health as a platform, not only for Band, but also for third parties. At launch, Microsoft announced Health will work with services from Jawbone, MapMyFitness, MyFitnessPal, and RunKeeper. Microsoft expects to add support for additional third-party products and services soon.
Figure 3: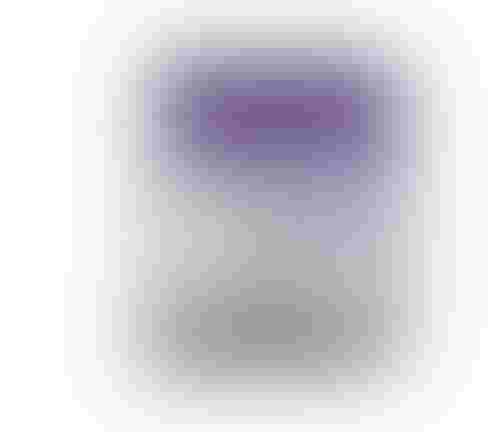 Microsoft Health is available not only for Windows Phone, but also for Android and iOS.
Just as importantly, Band isn't tethered to Windows Phone. Some smartwatches -- such as the upcoming Apple Watch -- will only work when paired with a compatible smartphone from the same manufacturer. Band requires a smartphone, but Microsoft supports Android and iOS in addition to Windows Phone. Given Windows Phone's lowly market share, Band would have been DOA if Microsoft had tried to position its new wearable as a pure ecosystem play. But even if Microsoft's hand was forced, Band is more evidence of Microsoft's new cross-platform strategy.  
6. Band still works best with Windows Phone.
Though Microsoft wisely made Band compatible with iOS and Android smartphones, the device still works best with Windows Phone handsets. Cortana functions, for example, are available only when Band is used with a Windows Phone.
7. Band provides fewer limitations than many direct competitors.
Compared to most competitors, Band is very well-rounded. As noted, it's cheaper than many other options and supports all major smartphones. Thanks to its GPS capabilities, it also
has more standalone functionality than many wearables. Apple Watch, for example, can only use GPS data when paired with an iPhone, meaning that if you want your Apple Watch to collect location data while you jog, you'll need to bring your iPhone, too. With Band, this won't be the case.
Other fitness bands, such as Fitbit's Surge, also include GPS, but Band promises richer functionality, especially if used with a Windows Phone. Band also appears to strike a decent battery life compromise. Microsoft says the device will go up to two days between charges -- around twice as long as Apple Watch's battery is expected to last. Band's battery life isn't in the same league as some Android Wear devices, which can go up to five days without a recharge, let alone Fitbits that run up to a week. But again, if Microsoft's cloud integration is all it's alleged to be, Band's feature set might beat those of its more power-efficient peers.
8. Band isn't a fashion statement.
Unlike Apple Watch, Band isn't a fashion statement. That's not to say it's unattractive -- but whereas Apple will probably sell some smartwatches on aesthetics alone, Microsoft's wearable is comparatively clunky. Microsoft doesn't even offer interchangeable bands so that users can jazz up and personalize their Bands, though the device does come in three different sizes.
Figure 4: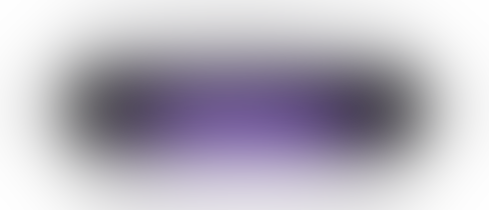 Not a fashion statement
9. App ecosystems remain a wild card.
With Band, Microsoft's biggest strategic play appears to be Microsoft Health, not the device itself. But aside from Microsoft Health and Cortana, it's not clear how much deep functionality Microsoft believes wearable devices should possess. Apple, in contrast, developed a rich UI designed to support a large ecosystem of apps. Google, meanwhile, has been updating Android Wear to make devices less reliant on smartphones. It's still debatable how much and what kind of functionality people want from wrist-worn devices, so over time, differences in app ecosystem models could become a bigger issue. Does one type of wearable intrigue you more than another? Let us know in the comments.
The Internet of Things demands reliable connectivity, but standards remain up in the air. Here's how to kick your IoT strategy into high gear. Get the new IoT Goes Mobile issue of InformationWeek Tech Digest today. (Free registration required.)
Never Miss a Beat: Get a snapshot of the issues affecting the IT industry straight to your inbox.
You May Also Like
---