Microsoft's Minecraft Buy: 6 Interesting Facts
Microsoft's Minecraft Buy: 6 Interesting Facts
Microsoft acquisition of game developer Mojang is turning heads. Here's some context.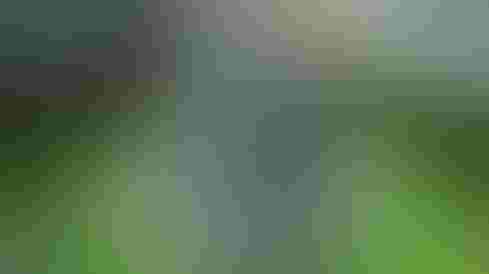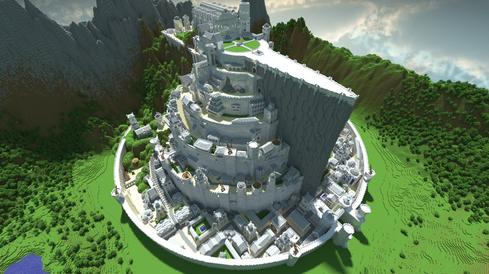 Source: <a href="http://www.reddit.com/r/Minecraft/comments/16i4rc/render_minas_tirith_from_the_lord_of_the_rings/" target="blank">Cornabss</a>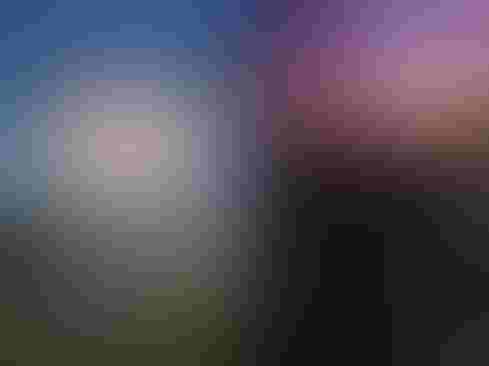 NYC Vs. Vegas: 10 Fun Interop Differences
NYC Vs. Vegas: 10 Fun Interop Differences (Click image for larger view and slideshow.)
Following several days of rumors, Microsoft agreed on Monday to buy Mojang, the Swedish developer that created Minecraft, for $2.5 billion. Given Microsoft's past gaming successes, such as Halo, an investment in Minecraft might seem a departure. Whereas Halo features cinematic flair, cutting-edge graphics, and lots of action, Minecraft lets gamers use Lego-like bricks to build digital universes and relies on graphics that might have seemed impressive a decade ago. Why did Microsoft decide to purchase Mojang, and what other details are simmering behind the scenes? Here are six reasons Microsoft's new acquisition is turning heads.
1. This isn't a risky investment for Microsoft. 
Two-and-a-half billion dollars sounds like a like a lot of money, but Minecraft is both profitable and growing. According to The Wall Street Journal, privately held Mojang earned $360 million in revenue last year, up 38% from the previous year. In a video announcing the deal, Xbox head Phil Spencer noted that Minecraft is the best-selling online game ever on the Xbox 360.
[Will Windows 8 haters love the next Microsoft operating system? Read Windows Threshold Videos Leak.]
Microsoft said in a statement that it expects the deal to break even during its fiscal 2015. Though reportedly not a motivating factor in the deal, Microsoft will pay for Mojang with funds held overseas. Because these funds would have been subject to taxes if brought back to the US, this move further ensures that the deal will be profitable.
2. People create amazing things with Minecraft.
An open-world game with few rules, Minecraft has attracted a dedicated community of gamers who build incredible things. The Dutch government recreated the entire country using Minecraft, for example, and if you're a Lord of the Rings fan, check out this amazingly detailed rendering of Minas Tirith:
Figure 2: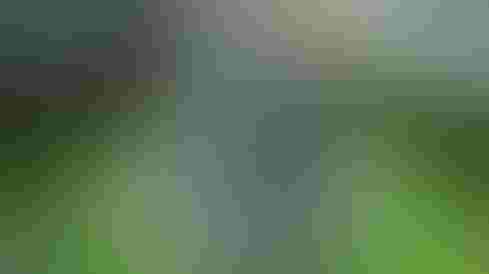 Source: Cornabss
3. Minecraft's creator was ready to hand over the reins.
In a blog post, Minecraft creator Markus "Notch" Persson expressed relief following the deal. He said the game's popularity had turned him into a "symbol," but that he just wants to be a "nerdy computer programmer who likes to have opinions on Twitter. It's not about the money. It's about the sanity."  
Mojang spokesman Owen Hill said in a statement that Persson and the company's two other founders plan to depart as part of the deal. Although this change in leadership might be distressing to some Minecraft fans, Hill emphasized Microsoft was among "only a handful of potential buyers with the resources to grow Minecraft on the scale that it deserves."
In a blog post, Xbox head Spencer said Microsoft's investments in cloud infrastructure, Xbox Live, and mobile technology will help the company build richer Minecraft worlds, more powerful developer tools, and more opportunities for users to connect.
4. Microsoft will keep supporting Minecraft on other platforms.
As products such as Office for iPad demonstrate, Microsoft CEO Satya Nadella believes in cross-platform strategies. Minecraft reportedly will follow
this route. Spencer said Microsoft will continue to make Minecraft available for, not only Xboxes and PCs, but also iOS and Android devices and Sony's PlayStation.
5. Minecraft gives Microsoft access to a motivated and diverse user community.
Some tech industry acquisitions are all about gaining new talent and technology, but others, such as Facebook's purchase of WhatsApp, are also about buying access to established user groups. Microsoft's latest move falls into this second category.
Figure 1: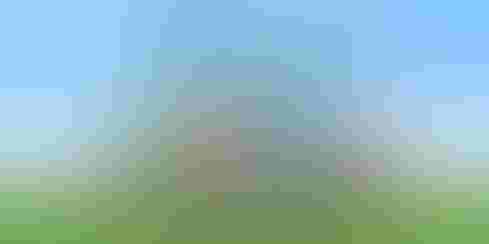 Source: Microsoft
Spencer said Minecraft, which has more than 100 million users, is interesting because it appeals to such a broad spectrum of gamers and had organically developed such an active community. He said Microsoft's acquisition makes clear that the company is focused on gaming. He added that collecting community feedback will be a cornerstone of the company's strategy.
6. Minecraft fits snugly into Nadella's strategy.
Nadella's talked up the importance of gamers before, saying in July that, "The single biggest digital life category, measured in both time and money spent, in a mobile-first world is gaming." The Minecraft acquisition not only fits into his cross-platform software strategy; it also will surely factor into Nadella's mobile-first, cloud-first tactics. Microsoft has already said the cloud will help Minecraft achieve even greater scale, after all, and upcoming Windows smartphones might look a bit more attractive with Minecraft pre-installed. We don't yet know whether Microsoft will give away Minecraft, but the company needs traction for its mobile OSs. That makes it easy to imagine a world in which Minecraft is free in the Windows Store, but costs $6.99 for iOS and Android users.
In an emailed statement, Prof. Mark Skilton of the UK's Warwick Business School said the move aligns well with Nadella's goals. He said the "number of concurrent users directly drives" revenue in most cloud monetization models, adding that the Mojang purchase "fits Nadella's strong leaning towards the mobile+cloud+services model."
In its ninth year, Interop New York (Sept. 29 to Oct. 3) is the premier event for the Northeast IT market. Strongly represented vertical industries include financial services, government, and education. Join more than 5,000 attendees to learn about IT leadership, cloud, collaboration, infrastructure, mobility, risk management and security, and SDN, as well as explore 125 exhibitors' offerings. Register with Discount Code MPIWK to save $200 off Total Access & Conference Passes.
Never Miss a Beat: Get a snapshot of the issues affecting the IT industry straight to your inbox.
You May Also Like
---