SAP Gives Enterprise IT Customers an Extension
SAP Gives Enterprise IT Customers an Extension
ERP giant SAP wants all its customers to migrate to its new platform S/4HANA, but it's a time consuming and expensive process. So the company is extending maintenance on its earlier platform.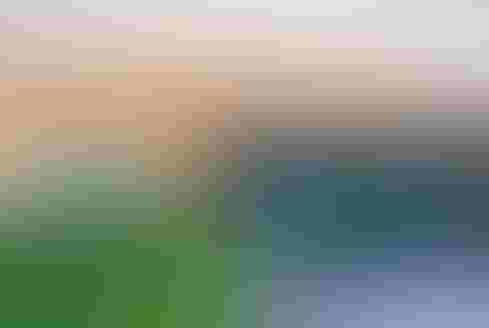 Image: wolterke - stock.adobe.com
When you invest a lot of money in something, whether it's an automobile or a software platform, you expect it to last. When it does last and works just fine, you may not be in any kind of hurry to upgrade to the next model or version. Why fix what is not broken? Why not get the most use out of your existing investment?
But the longer you hold onto it, the less the manufacturer makes in new product sales. After all, they are investing in new features for new versions of their products and services. They would rather invest in the new versions than provide extended maintenance on that product you bought 5 or 10 or 15 years ago.
IT enterprises have faced this disconnect over the years as software companies have urged them to upgrade, a process that may take considerable time and resources and result in just a newer version of what they already have. Meanwhile, their own internal budgets, operating constraints, and more pressing priorities have caused them to defer any kind of upgrades. There is a lot of pressure for digital transformation, multi-cloud initiatives, and getting AI into production.
Enterprise IT won the most recent round of this battle of wills with SAP as the ERP giant announced on February 4 that it would extend mainstream maintenance support for core applications of SAP Business Suite 7 software until the end of 2027, followed by optional extended maintenance until the end of 2030. Support had been slated to end in 2025, just 5 years from now. At the same time, SAP pledged to support its new flagship product, SAP S/4HANA -- the platform it is urging customers to upgrade to -- until the end of 2040.
"When considering the time-intensive nature of the migration process, I think SAP heard customer concerns around having to migrate by 2025," Ekrem Hatip, senior solution architect and S/4HANA expert at Syntax, told InformationWeek. Syntax specializes in migrating ERP and other mission-critical applications to the cloud. "Many of these customers have already made serious investments in their existing ECC environments and want to make the most of it before moving onto another."
Those investments weren't just about time, either. Just getting up and running with one of these major ERP installations could take 2 or 3 years. The migration experience to the newer platform would likely take just as long.
David Rowe, chief marketing officer at Rimini Street, a company that provides independent third-party support to enterprise software customers, said that enterprises are running up against three challenges when considering a move to SAP S/4HANA.
First, "companies love the software they have now," he said. "It more than meets their business requirements."
Second, it's time consuming and expensive to migrate from one platform to another. Even though this is considered an upgrade to SAP's existing ERP systems, S/4HANA requires that customers migrate from their existing backend database, often a relational database, to SAP's new database, which is columnar. That means a trickier migration.
Third, the migration doesn't provide a meaningful ROI for all customers, unless they are consolidating multiple instances of SAP's ERP into a single instance following a lot of mergers and acquisitions, according to Rowe.
"Our customers would rather spend the money now on innovation that continues to fuel innovation and growth," he said. "CIOs have a mandate from the business to support those initiatives." It may not make sense to take a few years off from those initiatives for a big ERP migration.
"Given the challenges, why wouldn't I want to defer a decision on migration to S/4HANA if I could," Rowe said.
Such deferrals could ultimately benefit companies such as Rimini Street. It offers a replacement for SAP annual support at half the price organizations would pay to SAP, Rowe said. The company commits to provide that support for 15 years from the time an enterprise joins, so that maintenance may go well beyond what SAP, or other enterprise software IT vendors are providing.
Although the support extension by SAP indicates that customers aren't moving as quickly as SAP would like to SAP S/4HANA from the previous generation of products, SAP provided some updated numbers about migration in its extension announcement, and also in its recent quarterly earnings announcement. The company said that it added 1,200 SAP S/4HANA customers in its 2019 Q4 taking total adoption up to more than 13,800 customers, up 24% year over year. In Q4, about 40% of those additional customers were new to SAP's ERP systems.
A recent survey of ASUG members (Americas' SAP Users' Group) indicates that organizations are looking at potentially moving to the new flagship platform.
"What's most interesting to me is that 0% of respondents indicated that they had no plans this year, versus 12% in 2019 who said they weren't moving to SAP S/4HANA," wrote ASUG CEO Geoff Scott, in an ASUG blog post about the survey results. "Keep in mind, that data doesn't mean they all will decide down the road to adopt SAP S/4HANA -- just that, at this point in time, they are actively making assessments for their next ERP moves and that they have not ruled SAP S/4HANA out entirely."
Now customers will have a few more years to decide.
"SAP S/4HANA is the architecture and platform of the future for our customers," said Thomas Sauerssig, executive board member for SAP Product Engineering, in a statement. " SAP is committed to our customers' success and choice. Offering these maintenance periods is further delivering on transparency and trust. The significant growth in 2019 confirms our SAP S/4HANA strategy and demand."
For more on enterprise software, check out these stories:
Let's Make a Deal: Negotiating with IT Vendors
ERP Giants SAP and Oracle Add AI to Platforms
SAP Gets New Leadership for Cloud, AI Era
Never Miss a Beat: Get a snapshot of the issues affecting the IT industry straight to your inbox.
You May Also Like
---