SAP Preps Super Bowl 'Stats Zone'
SAP Preps Super Bowl 'Stats Zone'
NFL sponsor SAP is bringing a giant data-analysis expo to 'Super Bowl Boulevard' on New York's Times Square.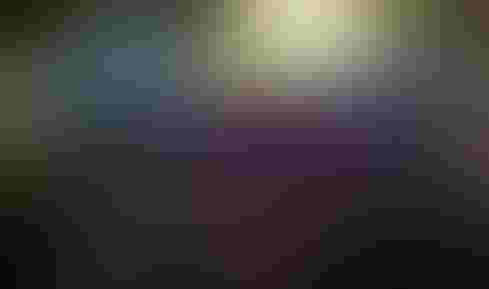 SAP Stats Zone under construction in a warehouse in Bethpage, NY.
IBM Predicts Next 5 Life-Changing Tech Innovations
IBM Predicts Next 5 Life-Changing Tech Innovations (Click image for larger view.)
SAP is hoping to give football fans some idea of what its technology is all about through the SAP Stats Zone, an interactive exhibition set to appear at the corner of 42nd Street and Broadway from Jan. 29 through Super Bowl Sunday.
SAP is one of eight NFL sponsors bringing interactive exhibits to Super Bowl Boulevard, a 13-block stretch of Broadway from 34th Street to 47th Street that will be temporarily closed off to vehicles and filled with football-related exhibits. The NFL is hosting a league apparel shop at Macy's Herald Square, an autograph and concert stage at 39th Street, and a field-goal kicking challenge on Times Square, among other exhibits. SAP's Stats Zone will be joined by sponsor exhibits from Papa John's Pizza, Bridgestone tires, Pepsi, Snickers, GMC, McDonald's, and Microsoft's Xbox One.
SAP's Stats Zone will have to stand out amid the glitz of Times Square, which presents quite a challenge, according to Ben Riches, an executive with GMR Marketing, the firm that helped SAP design and build its 40-foot-by-45-foot display.
"Our strength is that we have real data from social analytics, and it will help fans become smarter about the Super Bowl," Riches said.
[Want more on football and technology? Read NFL Examines Stadium WiFi Analytics.]
The exhibit is powered by SAP analytics software, NetBase sentiment analysis, and the Hana in-memory platform, but the focus will be on football, not the technology. The exterior of the display includes giant LED scoreboards that will scroll through stats on 20 different topics related to the Super Bowl. Head-to-head comparisons will show fan passion -- as expressed across social networks and the Internet -- for the Denver Broncos and Seattle Seahawks.
A season-long analysis shows positive and negative sentiment for each team tracked throughout the 20 weeks leading up to the Super Bowl. Passion for Denver, for example, hit a season high when it came back against Kansas City in week 13 (see image below).
Another display shows which teams the majority of fans are rooting for state by state across the country. It's pretty obvious which way Colorado and Washington are leaning, but fans will see trending sentiment from Hawaii to Maine and in the Super Bowl host states of New York and New Jersey.
Tracking the hottest topics throughout Super Bowl week, a word tag cloud display will show the biggest buzzwords cropping up in the social sphere. For example, early analyses show that 65% of fans are hoping it will snow during the game. The latest sentiment scores will appear when the Stat Zone goes live on the 29th, but they're also accessible at SAP.com/superbowl for those not visiting Times Square in person.
Displays inside the Stats Zone will include an interactive NFL Archive Quiz game that will promote the NFL Game Rewind feature on NFL.com. A Super Bowl Character Creator display lets kids (and adults) create their own player stats, digitally placing their face inside a helmet, and share the resulting image via email.
Playing off of SAP's sponsorship of fantasy football on NFL.com/fantasy, the Stats Zone will also feature head-to-head player matchups statistically analyzing various aspects of player performance. There was no word on whether Seattle Seahawk Richard Sherman -- he of the controversial post-game interview -- will be one of the featured players.

The Stats Zone scoreboard displays trending fan-sentiment analysis scores.
If you ask average tourists on Times Square what they know about SAP's ERP, CRM, or HCM applications, you're likely to get blank stares. SAP is hoping the Stats Zone, like the NBA.com/stats site it developed with the NBA, will make the company's technology more accessible.
"Over the last two years, SAP's sports sponsorships have changed focus," explained Dan Fleetwood, group director of global sponsorships at SAP. "We're trying to talk to the fans and humanize the brand instead of talking in 1s and 0s."
Doug Henschen is executive editor of InformationWeek, where he covers the intersection of enterprise applications with information management, business intelligence, big data, and analytics. He previously served as editor-in-chief of Intelligent Enterprise, editor-in-chief of Transform magazine, and executive editor at DM News.
Interop Las Vegas, March 31 - April 4, 2014, brings together thousands of technology professionals to discover the most current and cutting-edge technology innovations and strategies to drive their organizations' success, including BYOD security, the latest cloud and virtualization technologies, SDN, the Internet of things, Apple in the enterprise, and more. Attend educational sessions in eight tracks, hear inspirational and industry-centric keynotes, and visit an Expo Floor that brings over 350 top vendors together. Register for Interop Las Vegas with Discount Code MPIWK for $200 off Total Access and Conference Passes.
Never Miss a Beat: Get a snapshot of the issues affecting the IT industry straight to your inbox.
You May Also Like
---