Social Networks Bomb In Customer Satisfaction
Social Networks Bomb In Customer Satisfaction
User satisfaction with social networks remains low despite individual increases by Facebook and LinkedIn this year, according to a new report.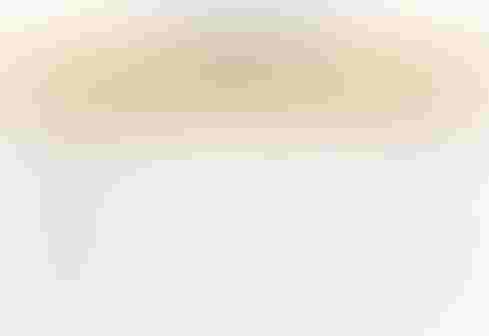 Social media websites are among the worst-performing companies, with only airlines, subscription television, and Internet service providers scoring worse, according to a new report from the American Customer Satisfaction Index (ACSI).
Despite low user satisfaction, five of the seven social networks in the survey improved their scores year-over-year, averaging an ACSI score of 71 out of 100 -- a 4.4% increase, according to the report, which surveyed 6,259 people in the United States.
"Even with improvements across the board, e-business -- and social media in particular -- doesn't do well in terms of user satisfaction," said Claes Fornell, chairman of the ACSI. "It's rare to see strong growth in an industry with such low customer satisfaction. However, several of the major players seem to have realized that their long-term prospects may be in jeopardy unless they do better."
[Will more marketing help or hurt? See Facebook, Twitter Push E-Commerce, Like It Or Not.]

Pinterest became the social network with the highest consumer satisfaction index (76) after it added new features and smarter search functions, the report said. Pinterest dethroned last year's No. 1 in the category, Wikipedia, which held the top spot for four consecutive years.
Wikipedia was the only website to post a decline, falling 5% to an ACSI score of 74. The report attributes Wikipedia's drop in user satisfaction to its struggle to keep active contributors and its intricate system of governance.
"Wikipedia has tried to maintain quality control while also replenishing its supply of editors, but so far, efforts to ease the way for newcomers have not been well received by the site's most active participants," the report said.
LinkedIn and Facebook both posted the highest increase at 8%, but still ranked the lowest among the social networks with a score of 67. ACSI attributes Facebook's gains to its news feed redesign, but notes that the research took place before news broke about the social network's psychological experiment. LinkedIn's latest product launches and personalization features propelled the social network to its highest score to date, the report said.
David VanAmburg, director at ACSI, said that Facebook's and Twitter's increases are surprising, but their home at the bottom of the list is not: Consumers are still struggling to reconcile with advertising, which both companies have pushed hard in the last year.
"Advertising continues to be a drag on the social media customer experience, but it is hard to tell if consumers are getting used to the advertising or if these companies have been able to offset disruption with tweaks to the rest of the experience," he said. "I'm surprised at the movement at the bottom of the industry, but it remains to be seen if these scores can hold as social media continues to monetize its users."
Twitter and YouTube also saw improvements this year. Twitter increased its score by 6% to 69 -- its highest to date -- thanks in part to a major redesign and platform changes that make it easier for users to integrate videos and photos, the report said. YouTube's score increased 3% to 73, earning it the No. 3 spot after reversing its changes to its commenting system.
Google+ posted no change year-over-year, leveling off after a 9% drop in 2013, according to the report. "Google+ still rates higher than Facebook, but comparisons between the two are becoming less apt as Google+ bends away from direct competition with the social network giant, and instead positions itself as a layer of Google services to enable seamless integration among platforms," it said.
In its ninth year, Interop New York (Sept. 29 to Oct. 3) is the premier event for the Northeast IT market. Strongly represented vertical industries include financial services, government, and education. Join more than 5,000 attendees to learn about IT leadership, cloud, collaboration, infrastructure, mobility, risk management and security, and SDN, as well as explore 125 exhibitors' offerings. Register with Discount Code MPIWK to save $200 off Total Access & Conference Passes.
Never Miss a Beat: Get a snapshot of the issues affecting the IT industry straight to your inbox.
You May Also Like
---