Tech M&A Value Nosedives 55% in 2023: Report
Tech M&A Value Nosedives 55% in 2023: Report
The number of technology sector mergers and acquisitions has gone up, but the total market value has declined.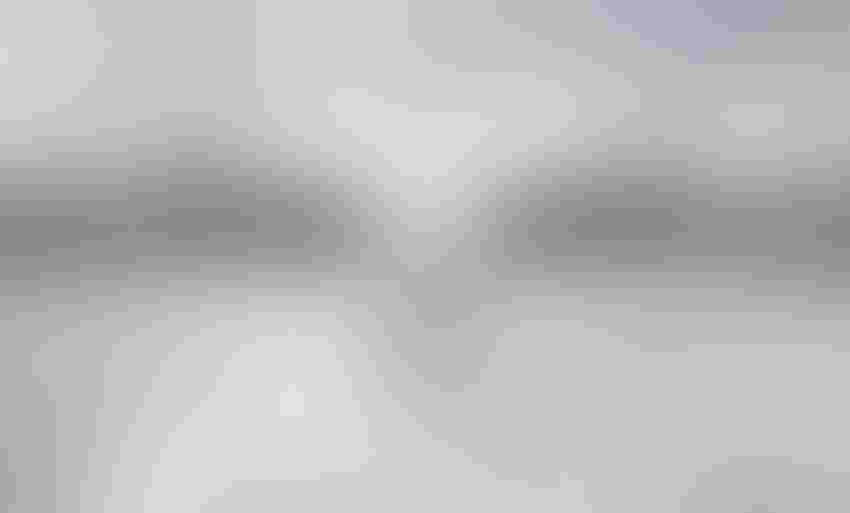 Brain light via Alamy Stock
At a Glance
Tech M&A overall value down in 2023, but total deals are up slightly.

Regulatory environment could impact future deals.

Mega deals could set off M&A activity in the near term.
Despite a couple of recent high profile multi-billion-dollar tech deals, the overall market for mergers and acquisitions has fallen to its lowest point in a decade. The number of deals has gone up, but the total market value has declined.
While Cisco's recently unveiled $28 billion plan to acquire software firm Splunk spurred excitement about potential blockbuster tech mergers and acquisitions (M&A), a new report from LSEG shows the tech deal landscape suffered a big value drop in 2023.
Technology M&A, according to the report, accounted for 14.5% of the global market in the first nine months of 2023 with a total value of $286.4 billion -- a 55% decline compared with the same period last year. It was the worst year-to-date haul for the tech sector in six years. But deal volume is up year-over-year by 1 percent -- a two-year high for the number of deals made.
Matthew Toole, director of deals intelligence for LSEG, says the M&A market is adjusting to the "new normal" in the post-pandemic landscape. "The world of deal-making is getting used to what will be the new normal, which firstly is rising interest rates -- it used to be much cheaper to do deals and that brought in record levels of activity in 2020 and 2021," he says.
Bright spots for tech were the Cisco/Spunk deal, the private investment firm purchase of SAP-backed software company Qualtrics for $12.5 billion that closed in June, and the $16 billion buyout of Japan's Toshiba Corp. While it's no secret that the technology sector suffered a downturn after a short-lived boom caused by at-home tech needs from the COVID 19 pandemic lockdowns, analysts are hopeful recent deals might be a sign of a turnaround.
IT consulting and electronics accounted for 80% of the overall deal activity in the tech sector.
Regulations May Factor into M&A Rebound
Toole says the tech sector will also have to deal with a changing regulatory environment, which could impact how M&A rebounds.
"The regulatory framework impacts the big acquisitions -- the attention that say, Microsoft/Activision gets and how that impacts the lifecycle of these deals, I think that definitely deters some of the bigger deals," he says. Still, the biggest barrier is financing, he says. "As things improve, at least from a financing perspective, that might take one part of the equation out of what's been happening over the last 12 months or so."
Regulatory moves both in the US and abroad have been zeroing in on antitrust concerns with Big Tech. The Federal Trade Commission in June proposed changes to the Hart-Scott-Rodino Act (HSR) that would increase transactional data requirements and potentially add months to the filing process for mergers and acquisitions. Microsoft, AWS, Meta, Google, Nvidia, and others have been under increasing scrutiny from European regulators.
It's not just the tech industry suffering in the M&A landscape; and the slump is a worldwide concern. M&A for all sectors fell 28% worldwide for the same period in 2023, with Europe's deal-making suffering a jaw-dropping 46% decline and U.S. deals down 24%.
What's the Big Deal About Mega Deals?
"Mega deals," which LSEG defines as those worth more than $5 billion, are down as well -- 52 such deals were announced so far in 2023, down 13 from the same period last year and marking the lowest year-to-date total since 2013. The statistics get worse for deals over the $10 billion mark with 19 announced so far this year, compared to 29 in 2022 and 38 in 2021.
Toole points out declines are going to look steeper because of the unprecedented activity during the pandemic, so finding a good comparison is going to be difficult. "In technology, you can't compare numbers like for like with previous years, it's not the same. There is still a good amount of activity happening in the tech space and we'll hopefully see some more normalizing of conditions."
And mega deals, like Cisco's planned purchase of Splunk, could bode well for the overall M&A picture.
"If you look at the course of history, we know that big deals bring more deals," Toole says. "If you look at other sectors, the same is true. You see one big move and then everyone starts dusting off their playbook on what they might do next or how they might respond. When something big happens, like Cisco and Splunk, things start to move, and you start to see things in response."
Never Miss a Beat: Get a snapshot of the issues affecting the IT industry straight to your inbox.
You May Also Like
---