The In-Office Meeting Room Gets an Upgrade
The In-Office Meeting Room Gets an Upgrade
As distributed workforces grow and hybrid office arrangements evolve, in-office meeting spaces must keep pace with technological advancements and shifting patterns in how they're used.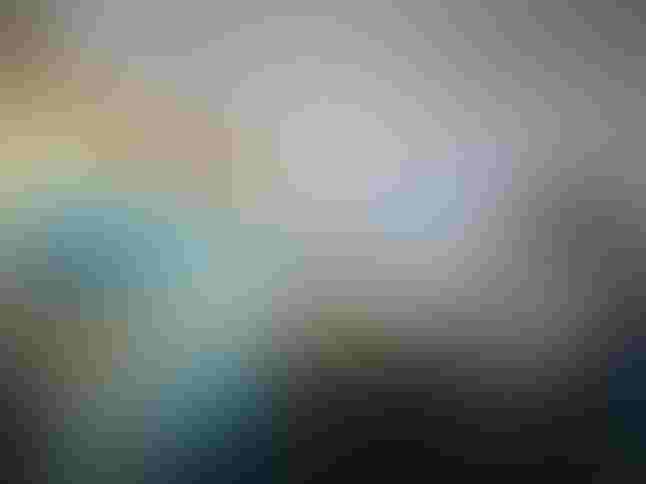 Cultura Creative RF via Alamy Stock
With hybrid workforces here to stay, the nature of teamwork has also changed, and the needs for long-distance collaboration and communication tools are growing more sophisticated.
This has impacted considerations regarding in-office meeting rooms, which are likely to take a more prominent role in the makeup of the physical office, especially as returning workers come back for more interactive environments.
While more cutting-edge technologies like augmented reality (AR) and virtual reality (VR) may not be ready for widespread adoption, collaboration platforms are starting to offer richer experiences that ensure a high level of quality for in-person and remote participants.
J.P. Gownder, vice president and principal analyst on Forrester's Future of Work team, explains many companies have lowered the number of desks for workers and increased the number of conference rooms.
"The reason for this is simple -- people don't feel particularly fulfilled going into the office just to do solo work anymore," he says. "Not every company has moved to what we call 'anywhere work', but a majority have, and if the office becomes the place where you go to do work with other people, then that changes the dynamic of how you use the space."
In addition, those in a hybrid environment are often going to being interacting with participants who are remote, regardless of how many people are in the room.
"You can't treat those remote participants as second-class citizens," he says. "That points in the direction of making more and better investments in connected conference rooms that offer people in the room some benefits."
Gartner analyst Brian Doherty says that organizations need a volume of conference rooms that didn't exist before.
"The foremost trend is video-enabling every conference room as we're seeing a rotation of the office space toward collaborative spaces and away from personal spaces," he says. "You might take some of what used to be managers' offices and turn those into huddle rooms or focus rooms, and you might have some open collaboration spaces as well."
Digital Whiteboards, Refined Conferencing Experiences
Doherty explains that improvements in digital whiteboarding technologies and more granular controls for meeting participants allow a higher degree of interactivity.
He points to features like Zoom's Smart Gallery, which provides remote workers with a clearer view of in-room participants, noting Microsoft and Cisco conferencing solutions offer their own versions of the idea.
"It's important for remote participants to have a good hybrid experience, because it's a problem if you're in a hybrid meeting, there's a room in the meeting and somebody is presenting material, and you can't see anyone's body language or facial expressions," he says.
Advances in digital whiteboarding can now be more easily integrated into meetings across multiple platforms, making it much easier to get users engaged and coordinated with what's going on in the meeting. "You can have a much better room experience and a much richer experience overall," Doherty says.
Snorre Kjesbu, senior vice president and general manager of Webex Devices at Cisco, says "without a doubt" the future is multi-platform.
"With platform agnostic devices, you can ensure the experience is consistent across the board," he explains. "That's important -- say a user walks into a conference room with only a minute to spare before their meeting. With one consistent and familiar meeting-join experience, they don't have to spend time fiddling with technology to start the call. It's intuitive."
Kjesbu adds companies will need technologies that support experiences that are as good as face-to-face communication.  
"Conference rooms will need to be optimized for in-person and remote participants going forward," he says. "If anywhere can be an office, getting people back into the corporate office can be challenging. The office needs to offer experiences that are better than at home."
He adds these challenges aren't solved by IT alone -- workplace culture, office design, and technology are all being considered in new ways.
"That requires a partnership between key teams like facilities, HR, and IT," Kjesbu says. "This partnership is crucial in making hybrid work successful. We're considering these teams when we are developing solutions for hybrid work."
Gownder points out employees also need to be a part of this conversation and talk through their needs when they're coming into the office, for example for collaborative group activities.
"You need to know what the reality on the ground is and how people want to use these spaces and what options they would take advantage of," he says. "All of those things matter."
AR, VR, and the Limits of Lightspeed
Kjesbu says the possibilities for truly productive applications of AR and VR technologies are often misunderstood.
"Using these tools in collaboration is not about creating a Jedi Council," he explains. "Yes, we can bring captured participants into a virtual space. However, when you start capturing physical objects and presenting them into a virtual meeting -- that has significant impacts for medicine, manufacturing, and design."
With a hologram solution, one can see that object from all angles or analyze that physical object alongside a 3D representation of itself.
"You can also manipulate that 3D object for a truly rich collaboration experience," Kjesbu says. "It's this presentation of physical and virtual objects that is really impacting the future of videoconferencing."
Doherty says when it comes to the role AR, VR, and the metaverse will play in the next generation of conference rooms, the demand for those types of technologies is still quite low and regarded as more of a toy than proven communications mediums.
"It's not yet a serious contender for this use case, it is better suited to connecting an in-office team with a field worker and coordinating through the use of AR glasses," he says. "The demand is low because the technology is not quite advanced enough."
He points out a major technology issue that remains to be fixed is how to solve the eye-contact problem, as virtual meeting participants often look into the camera rather than at the person on screen, furthering the sense of disconnect.
"With everything we're doing in AI, at some point someone's going to actually manage to sort that out," he says. "There are some fundamental limitations in general -- the speed of light is a killer on this stuff. We can improve it, and we can try to make the experience better, but it's never the same as being in the same room."
What to Read Next:
Quick Study: Managing and Supporting Remote Work
Managing Remote Workforces: IT Leaders Look to Expanded Suite of Tools
Never Miss a Beat: Get a snapshot of the issues affecting the IT industry straight to your inbox.
You May Also Like
---