Virginia Targets Agency Modernizations with RPA
Virginia Targets Agency Modernizations with RPA
The Virginia IT Agency embarked on a modernization strategy. A new RPA program has helped the Commonwealth weather some of the many challenges posed by the pandemic.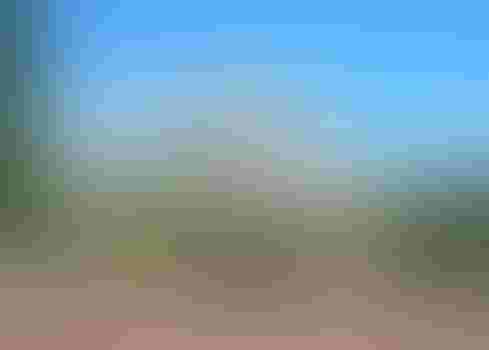 Zach Frank via Adobe Stock
It's almost a cliché now that corporate CIOs and their IT organizations are looking to become more than a cost center to their organizations. They also want to become a partner to the business, providing the technology that underpins the organization's strategic initiatives.
But what if their organization is not a business. That movement beyond being a cost center has expanded from the private sector to government entities as well. Consider the Virginia IT Agency. VITA is a centralized technology agency providing IT services to the Commonwealth of Virginia's 65 agencies including safety, health, and transportation.
"Technology in the public sector has traditionally been viewed as a cost center and not a critical facilitator of a business outcome and a strategy," the organization's chief operating officer Jon Ozovek told InformationWeek. But Ozovek has been on a mission to change that at VITA since he joined the organization 2 years ago.
"VITA is going beyond the traditional infrastructure and utility type technology services," he says. "We'll do those services as a foundation, but we're going to deliver modern services that are a business enabler and have an attractive return on investment to the bottom line of our customer agencies."
These goals are one of the reasons why VITA hired Ozovek. After a career spent as a private equity turnaround expert as a COO and CIO, Ozovek is accustomed to parachuting into organizations, looking at how to improve the way they turn around value -- particularly with their technology services -- and making those changes happen.
Ozovek has had his eye on a few projects at VITA since he joined, but one of the first that he tackled was the implementation of RPA services (robotic process automation). For an organization looking to continue offering its utility-like services while at the same time stepping up to offer higher value services, RPA made a lot of sense. VITA partnered with RPA provider UiPath.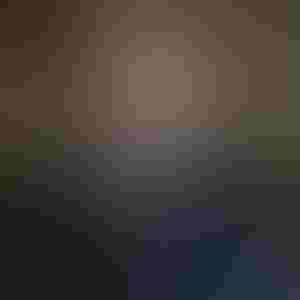 John Ozovek, COO of VITA
VITA's first proof of concept use case for RPA focused on auditing and financial reports on agency invoices -- something that had been a largely manual process that took up a lot of staff hours. Staff would audit thousands of invoice lines manually each month to verify that rates were appropriate in terms of contracts from the Commonwealth's technology suppliers.
"It's just a whole manual process and really not the best use of these analysts' time," Ozovek says. The RPA team took 16 hours to develop and test the scripts to perform that same auditing, which ended up saving the analysts hundreds of hours in manual validation time.
"It had a very attractive payback, a very attractive ROI," Ozovek says.
But the goal of this first project was not just saving time and money for VITA. It was also to demonstrate the value of this technology to the 65 agencies that VITA serves so that they would be thinking about potential use cases, too. That demonstration also happened to coincide with a pandemic. Subsequent use cases quickly became obvious for VITA.
First, the Department of Health needed to compile and analyze COVID lab tests. Initially, it was a semi-manual process. VITA implemented RPA for document processing to help analyze thousands of lab reports quickly, which helped the agency also respond to the changing situation faster. The team was able to digitize, compile, and analyze hundreds of thousands of lab reports across the Commonwealth for the Virginia Department of Health, increasing access to the data by nearly 7,000%.
Meanwhile, the pandemic was making its economic impact felt elsewhere. Unemployment rates all over the US soared as the pandemic took hold and processing that number of claims put a huge strain on the system, including in Virginia. The surge created a giant bottleneck as jobless Virginians filed unemployment claims faster than the agency could process them.
"We had a massive backlog," Ozovek says. Through VITA's application of RPA, the organization was able to reduce its unemployment claim backlog by 40% since the system was put to work in June.
"Based on the previous processes it would have taken a year to get through the backlog based on the agency's throughput. Now it will take them 2 months," Ozovek says. There's still work to be done, but the implementation of RPA has contributed to improving the situation.
Ozovek is hoping to next take RPA to the Commonwealth's transportation agency and safety agency, working with them to identify possible use cases for RPA.
Just as there are plenty of use cases for RPA in private industry, governments like the Commonwealth of Virginia are also finding plenty of ways to use the technology. UiPath reports that more than half of US states and 92 federal departments and agencies have deployed its automation platform. With the needs of these public agencies in mind, UiPath recently announced the formation of a public sector advisory board with founding members including former US CTO Aneesh Chopra, former CIO of the federal government Suzette Kent, and former CIO of the Department of Homeland Security John Zangardi, among others.
"Our Public Sector Advisory Board members each bring an incredible wealth of experience and knowledge that will help us continue to shape strong and meaningful relationships within the public sector and solution development at a time when government is rapidly turning to digital transformation to modernize how it operates and serves the public," says UiPath Area VP for Public Sector, Chris Townsend.
As for Virginia, there are plenty of use cases for RPA yet to be discovered and implemented. Plus, Ozovek is looking ahead to other technologies that will further modernize the Commonwealth's IT services for its agencies and citizens. Low code is among them.
"Another I'm scoping out now is AI as a service," he says.
What to Read Next:
Enterprise Guide to Robotic Process Automation
More Remote Work Leads to More Employee Surveillance
University CIO Modernizes Networking Infrastructure
Never Miss a Beat: Get a snapshot of the issues affecting the IT industry straight to your inbox.
You May Also Like
---