Optimizing the CIO and CFO Relationship
Optimizing the CIO and CFO Relationship
The CIO-CFO dynamic has undergone some changes over the past 10 years. What are these changes and how do they influence corporate dynamics?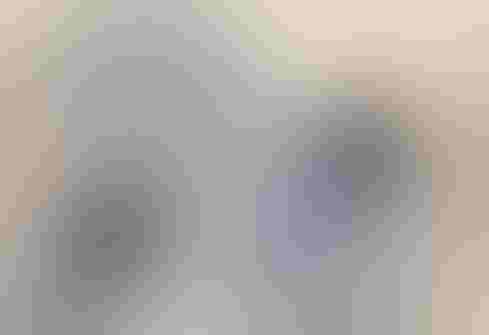 Image: peterschreiber.media - stock.adobe.com
Earlier this year, I visited with Gina Mastanuono, CFO at ServiceNow, which provides a cloud  platform that helps companies manage digital workflows. As a former CIO, I recounted my early experiences to her about CFOs who were skeptical of new IT projects, and whose objections were a constant presence in budget funding meetings.
Mastanuono laughed. "That's so old school!"
"Today, CFOs roles have changed significantly," she said. "As CFOs, we recognize that we can't just live in the financial world. We must be business strategists, capable of leading our organizations through a crisis like COVID, but also understanding how we will come out strong on the other side by strategically supporting innovation."
It was a breath of fresh air to hear Mastanuono -- yet in the back of my mind, I still wondered if it was really "old school" for CIOs to perceive the CFO as a project blocker and a skeptic.
Apparently, I'm not the only one.
"Ninety-six percent of survey respondents reported that CIO and CFO collaboration is critical to IT transformation success," noted Anna-Lee Muck, an editor in chief for Dell who was reporting on a Dell survey. "However, a disheartening 89% cited significant barriers -- ranging from outdated ideas about the role of CIOs to obsolete reporting structures -- to this collaboration."
Obsolete reporting structure is well understood by CIOs, where typically the CIO must report to the CFO instead of to the CEO. Early in my CIO career, I dealt with this reporting structure and it stifled me to the point of making me determined to get out from under it. So I applied for a CIO position with another organization where I reported directly to the CEO and I felt I would have more autonomy and influence.
I was right about that -- but I still had to meet with the CFO to get things done -- so I determined to learn more about our different ways of viewing the world.
"CIOs are more likely to be pioneers and/or integrators, while CFOs are more likely to be guardians and drivers," according to consultancy Deloitte in a description of different corporate personality types. "Pioneers are novelty-seeking, they like having a variety of possibilities, generating new ideas….On the other hand, the guardian personality values structure and loyalty, are much more methodical, detail-oriented, and perhaps a little more risk-averse." 
I found this to be true from my own experience. However, I also learned over time that I could appreciate these differences. The CFO could also bring beneficial financial and cost insights into projects that would help us frame up better value propositions for technology vendors when they were working to earn our business.
"CFOs understand that they have to change and expand their skills," said Mastanuono. "The modern CFO understands technology and how it can transform the business. He or she also needs to understand the future of what finance will look like, and be a transformer of people, processes, and systems. The CFO must move from being a reactive to a proactive collaborator so the end business can be positioned to have the right systems and data at the right time. Breaking down silos and developing empathy and cross-functional collaboration are requirements, and the CFO-CIO relationship is a critical piece."
Given this, what can CIOs and CFOs do to get the best out of the CIO-CFO relationship for themselves and their companies?
Understand where the other person is coming from - Increasingly, CFOs bone up on IT while CIOs learn finance. In both cases, it's not to become an expert in another field. Instead, the goal is to develop enough working knowledge of the other field so they can be conversant. CIOs, for example, should be able to understand corporate financial reports, the company's financial challenges, and what the repercussions are likely to be for any IT project long before the project is presented for funding.

Meet regularly - In the past, it wasn't uncommon for CIOs and CFOs to get together during budget planning season, but seldom at any other time. However, there's a real benefit in staying "connected" year-round by collaborating on business strategies that engage both finance and IT. "By aligning finance and IT at the start of each project, you get maximum business value," said Mastanuono.

Co-develop guidelines for investments - Virtually every business investment today has a technology component. In this environment, CIOs and CFOs can look at elements such as return on investment (ROI) or the management of project risks that could impact financials down the road. They can also look at hidden revenue opportunities and reduced costs that can come about with the right technology investments.  CFOs can offer recommendations on how to best arrange the funding of a project. Does it make sense to operationalize a project budget in a year in which the company is doing well? Or is it more prudent to amortize the project technology spend over time so the entire financial impact can be spread over multiple years?

Collaborate on a framework for IT investment governance - If CFOs and CIOs can develop a common approach to IT investments that looks at strategic risks as well as benefits, it creates common ground for project discussions and evaluations. That can improve the end result for the business. Risks being looked at could be financial, but they could also relate to other areas, such as IT security, or the viability of preferred vendors and technologies to survive as companies for the long haul. In a discussion such as this, technology investments should be prioritized in accordance with needs of the overall corporate business direction. Potential regulatory and customer issues and risks can be discussed, as can the risk of lengthy integrations with systems of record that must be undertaken by IT at the expense of other projects.

Measure for business outcomes - At the onset, every project has an anticipated rosy outcome—but some projects do better than others over time. By keeping a finger on the pulse of completed projects and what they are delivering to the business, both the CFO and the CIO can meet and evaluate what worked and what disappointed, then learn from there. "An example is a recruiting system that IT installs for HR," said Mastanuono. "The CIO might think of the project in terms of it being successfully installed. But the CFO might ask, is attrition down since we've been using this system? And if attrition is down, how is that affecting the bottom line?"
Related Content:
Ways to Help CIOs and CFOs Calculate Cloud Costs and ROI
What Becomes of CFOs During Digital Transformation?
The Ever-Expanding List of C-Level Technology Positions
Never Miss a Beat: Get a snapshot of the issues affecting the IT industry straight to your inbox.
You May Also Like
---