Darden Uses Analytics To Understand Restaurant Customers
Darden Uses Analytics To Understand Restaurant Customers
Data analytics project helps restaurant company, No. 5 on the InformationWeek Elite 100 ranking, gather information on every step of the guest experience.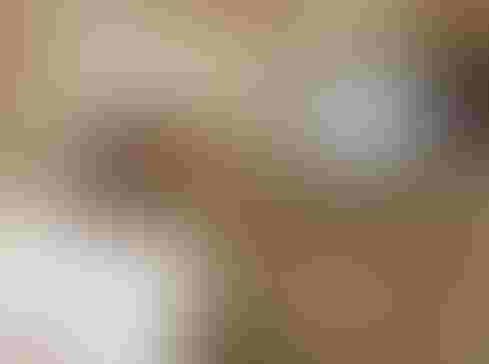 The Kitchen Display System developed by Darden tells cooks what to prepare and when, to pace the delivery of appetizers, entrees, and desserts.
The data analytics project that earned Darden Restaurants the No. 5 spot in this year's InformationWeek Elite 100 ranking is, in a way, a continuation of the work CIO Patti Reilly White started at the company more than 25 years ago.
White joined Darden in 1988, when it was a unit of General Mills, as a project manager on upgrades to the unit's point-of-sale systems. This was a decade after Darden, best known for its Red Lobster restaurants, had invested in one of the first POS systems capable of daily remote polling of stores, at a time when the technology was unheard of in restaurants and rare in the rest of retail.
[For more InformationWeek Elite 100 coverage and a complete listing of the top 100 companies, click here.]
Founder William Darden, who opened the first Red Lobster in 1968, and Joseph Lee, the manager of that first restaurant and later a CEO of the chain, "always really valued understanding guests and understanding the business," White says. As the chain grew, expanding to include Olive Garden as its flagship brand, Lee recognized that there had to be a better way to gather data about what was happening in individual restaurants than calling around to them at the end of every day. So he instigated creating a simple modem-based means of transmitting results. "It was 'What were my sales?' and 'What menu items sold?' -- that was probably it at the time," White recalls. 
Figure 1: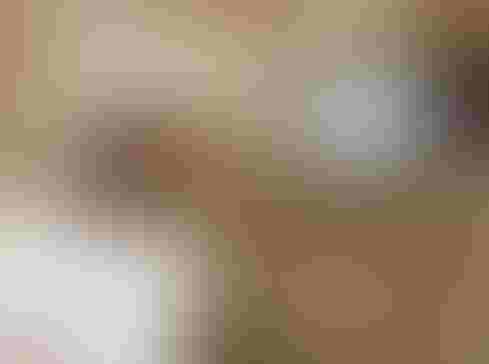 The Kitchen Display System developed by Darden tells cooks what to prepare and when, to pace the delivery of appetizers, entrees, and desserts.
Today, the goal is more ambitious. The technology in Darden restaurants has expanded beyond the cash register to include terminals that reception staffers use to check in guests and kitchen display systems that queue up orders for cooks out back. The goal of Darden's Check-Level Analytics project is to gather information from every step of the guest experience and use it to make better management decisions.
White explains: "We can capture when you enter the restaurant and either get seated right away or quoted a wait time. As guests are continuing through the experience, we're able to get data now on when the transaction is started in the POS, what items are ordered, and how much cook time elapsed. Cook times are calculated based on menu items so that we can pace the meal, pace the preparation of that food. We can track what server is providing that guest experience, when the guest settled the bill, and how long they were there. We can trace all that to the satisfaction survey, if they decide to fill it out. Now we can understand the total guest experience within the four walls."
Darden plans to go beyond those four walls. Check-Level Analytics is the first installment in a digital transformation strategy Darden began in 2012. Next, all of the company's 2,100 restaurants -- including LongHorn Steakhouse, Bahama Breeze, Seasons 52, The Capital Grille, Eddie V's, and Yard House -- will use a common website platform designed to attract consumers. It will include online processing of takeout orders, an area in which Darden has lagged, White acknowledges. The new analytics approach tracks all eight Darden brands in a more unified way.
"We're still on a multiyear journey to understand our specific guests," White says. "We want to be able to see that this guest has come in this many times to this restaurant or this brand -- or to all eight of our brands. All of our initiatives in the analytics space and the digital space are aimed at how to capture and understand information about the specific guest."
From there, the goal is to better understand which menu choices tend to complement each other, as well as the character of those guests for whom affordability is most important compared with those who "really want to be pampered with a good dining experience," she says.
Darden plans to start rolling out the digital platform for its websites in the next couple of months. Meanwhile, the push for improved and more-integrated analytics is starting to show results. By using its customer information in
new ways -- to detect fraud, analyze the duration of diner visits, and optimize menu prices -- the company predicts it will save at least $20 million in costs.
There are "good indications" that that payoff will materialize, White says, but she isn't ready to celebrate yet.
Figure 2: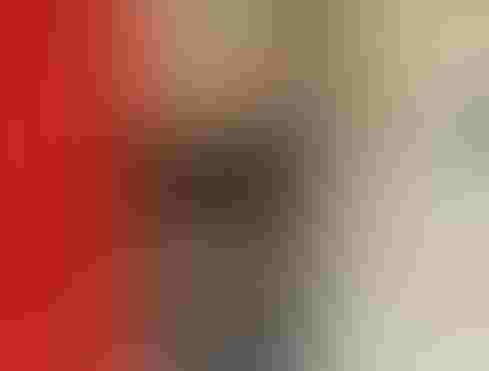 Darden CIO Patti Reilly White wants to be able to analyze everything from guest wait times to menu choices to how long it takes to settle the check.
Darden's business is under pressure. In February, the company reported that same-restaurant sales for the month were down 2.6% at Olive Garden and 4.5% at Red Lobster. But they were up 2.2% at LongHorn Steakhouse, currently Darden's best-performing brand. Overall, Darden reported declining sales and weak earnings, which it blamed partly on bad winter weather. 
In a published strategic action plan, Darden spells out how it will sell or spin off Red Lobster and revitalize Olive Garden. Meantime, Darden CEO Clarence Otis is under attack from an activist investor firm, Barington Capital Group, which is pushing for a more radical breakup of the company.
Check-Level Analytics is one of the tools Darden plans to use to boost sales and customer loyalty, while pulling together data from across all its operations to show how they can work together better. After a reassessment of the company's enterprise data warehouse, White's team decided to stick with its Oracle database and MicroStrategy data visualization and exploration tools. But it brought in some new tools, including Oracle Data Miner and Oracle R Enterprise, both included in the Oracle Advanced Analytics option to Oracle Database, to spot correlations and meaningful patterns in the data.
Darden also decided to implement its Oracle Data Warehouse on Violin Memory's solid state storage -- 10 TB of RAID on flash memory -- for high performance. "We process over a million transactions a day, so we were concerned about processing power, especially as we were trying to evolve from a rear-window view to a predictive capability," White says.
The analytics and data warehousing technology integration has gone smoothly, she says. Most of the work went into getting all the restaurant businesses to agree on common definitions and performance metrics. The more-challenging project has been creating the digital website platform for the restaurants, for which White has high hopes but so far can't point to any results.
Overall, White's biggest challenges have been the basics of balancing resources and motivating people. "It's not any new news -- when you have anything that is a multiyear journey, you just have to continue to keep people focused on where you are heading," she says. For White, that journey began in 1988.
IBM, Microsoft, Oracle, and SAP are fighting to become your in-memory technology provider. Do you really need the speed? Get the digital In-Memory Databases issue of InformationWeek today.
Never Miss a Beat: Get a snapshot of the issues affecting the IT industry straight to your inbox.
You May Also Like
---