Ford Motor IT's Changing Direction
Ford Motor IT's Changing Direction
Ford Motor Co. faces a future of autonomous vehicles, changing attitudes on car ownership, and new consumer expectations. Here's how Ford's IT group is supporting the company's vision.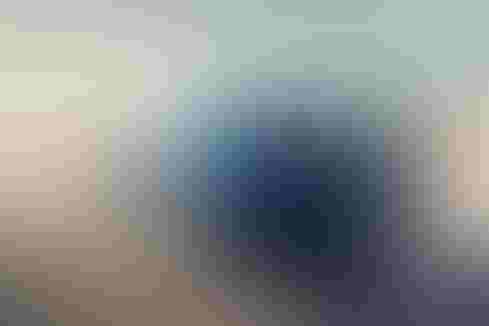 Although Ford Motor Co. is over 100 years old, it is playing in a market that is rife with disruption. Newer companies such as Tesla and Google's parent Alphabet are developing autonomous cars, and older auto companies including Ford and its traditional rivals are working on these, too. Plus, multiple theories abound about why young adults seem less interested in owning cars at all anymore. Maybe they lack the financial wherewithal or perhaps they prefer to use ride sharing services such as Uber or Lyft and avoid the headaches and debt that can come with ownership.
In this environment, Ford is working to forge a different future. Eric Karsten, director of enterprise architecture and IT research at the company, delivered an address at the Gartner Data and Analytics Summit that painted a futuristic picture of the changing market, where the company is headed, and the changes IT is making to support that vision.
Ford is making some bold moves. Last year it announced plans to stop making and selling most cars in the North American market and will only offer the Mustang and a new Focus Active crossover. It will continue to offer SUVs and trucks. In another bold move the company announced that it would invest in two new data centers -- a seemingly contrary move in the age of cloud computing. In announcing the second one the company said it expects a 1,000% increase in data volume due to connected cars.
There are a handful of major trends that are driving changes in the automotive market over the next several years, according to Karsten. One of them is urbanization. Consider that today 50% of our population lives in cities, he said. But by 2030, 70% of the population is expected to live in cities. What's more, the United Nations is predicting the global number of megacities (those with a population of over 10 million) to grow from 31 in 2017 to 41 by 2030.  
Another trend is global middle class growth. Karsten said that as the middle class's disposable income rises, they will be ordering more goods, and that means there will be more trucks on the road to deliver them. Think about the traffic. Karsten said that deliveries account for about one-fifth of congestion in cities.
There also is a decline in air quality. Vehicles contribute to declines in air quality and to greenhouse gasses. Electrifying vehicles is one of the ways that Ford can help reduce greenhouse emissions.
And yet another trend is changing consumer attitudes. Younger people are more willing to share their data and invest in mobile phones. They are also delaying home and vehicle purchases.
Getting smarter
To realize the opportunities attached to these trends, Ford is investing in smart vehicles and autonomous vehicles. The company is looking to develop technology that is for the vehicle and for the experience inside the vehicle.
Karsten acknowledges that there is loads of competition from companies including Lyft, Tesla, GM, Volkswagen, Uber, and Google.  
"All these companies are out there disrupting," he said. "We continue to think about how we can be better than them."
Part of the engine powering that drive to help Ford be better than its competition is deep inside the company -- its IT organization. Karsten said that the company has launched a few major initiatives within IT to support the business's visions and fulfill its primary objectives.
The new IT
First, IT organization has changed the way it does "demand management," according to Karsten.
"We used to be order takers with the way we did IT," he said. "The business got their budget and they came to us and said we'll give you half a million dollars to do this and 5 million to do that. We went, and we did it. We didn't have an opinion. This year we took that budget, and now we have an opinion."
Karsten said that now the business comes to IT, and IT helps them decide on the right investment.
"IT understands technology, and this is all about being digital," he said. "If your IT group doesn't have a voice in that, I'm going to bet you are not investing in the right things."
Second, Ford's IT is moving away from being project-based and moving towards being product-based. The switch has made the organization more nimble.
To implement that the company has created smaller teams -- or pizza teams. These are teams of 8 to 15 people -- the amount of people you can feed with one pizza. These teams also include someone from the business side of the organization. Karsten said these teams own the entire product, from development to support. If it's not right, they have to fix it.
This was the process the company used to develop and deliver its mobile apps. This initial effort has created a continuous delivery process within the organization.
Third, Ford IT embarked on a culture change.
"People need to feel their roles provide value to the company," Karsten said. "They need to feel empowered to do the work that is the right work. All these go together and make up an IT organization that can deliver and support our business customers."
The organization has put its projects in much greater focus as well. Karsten said that the IT organization used to do just over 900 projects a year. Last year, however, it was down to 110.
"Can you imagine the amount of focus you have when you reduce by that much? Now everybody in the organization knows what to focus on," he said.
Data will be a huge part of the company's strategic focus going forward. Karsten said that Ford has had tens of millions of vehicles on the road and has been collecting data from them for years. These are not just connected vehicles. This data includes information through dealers and dealer repairs, warranty services, consumer buying patterns, credit, and leases.
By the end of this year, Ford plans to have all North America vehicles connected, and at the end of 2020 90% of global vehicles will be connected and providing data about vehicle health, warranties and everything else, Karsten said.
In addition to its own data centers, which Karsten said will be on the scale of Google's search engine, Ford also will be working with cloud data as well. To help with some of that work, and to assist with projects such as its data dictionary and master data management efforts, Ford implemented some of Informatica's core products, including Informatica Cloud Services.
This effort has helped create single connectors to cloud services and also connectors to Hadoop. It's a complicated environment, according to Karsten.
"We have a lot of legacy. We still run a good portion of the business on a mainframe. Not everything is API-enabled, yet," he said. "We're getting there."

Read more IT leadership coverage here:
CIO, IT Roles Poised for a Revolution
CIO Strategy: Kimberly-Clark's Digital Transformation
How CIOs Can Influence the Board
Never Miss a Beat: Get a snapshot of the issues affecting the IT industry straight to your inbox.
You May Also Like
---