The State of Chatbots: Pandemic Edition
The State of Chatbots: Pandemic Edition
Chatbots are currently the biggest use case for AI. Now the COVID-19 pandemic has made them even more compelling given their use in automation and their high level of ROI.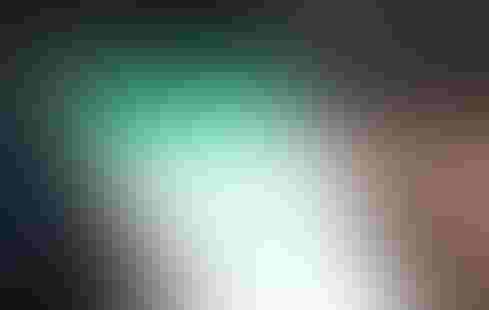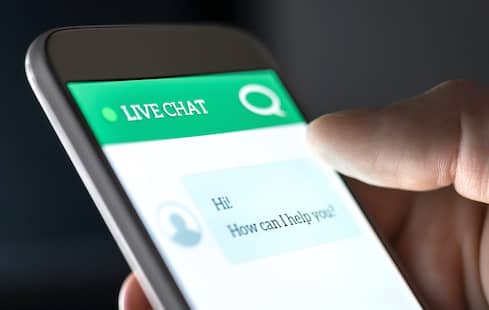 Image: terovesalainen - stock.adobe.com
When it comes to technologies that got a big boost from the response to the pandemic, probably the first thing that comes to mind is video conferencing, followed closely by other collaboration tools. How big of a boost? Zoom announced August 31 that its revenue for the second quarter was up 355% year over year.
Maybe that's why everyone is talking about Zoom fatigue. But video conferencing isn't the only technology that's gotten a boost as companies try to navigate the challenges of a pandemic. Chatbot use and deployment is also on the rise.
"It's been bonkers, honestly, with the pandemic," said Marco Casalaina, senior VP of product management for Einstein, the AI initiatives at cloud-based CRM platform Salesforce. Casalaina said the company has seen its chatbot volume just about double since the COVID-19 lockdowns started.
He attributes the increase to a huge influx of customer service requests at Salesforce's client companies. To meet the demand, those clients needed to automate more of those conversations. Retail has been one of the major industries to use customer service chatbots. But Salesforce has recently added government customers, too. For instance, the New Mexico Department of Workforce Solutions operates a Salesforce-powered chatbot called Olivia to answer frequently asked questions related to standard unemployment as well as questions related to the new pandemic unemployment assistance. Salesforce reports that within a week, Olivia had almost 100,000 interactions.
Read more on chatbots and other enterprise AI:
Pros and Cons of Chatbots in the IT Helpdesk
Voice Assistants Bring AI to the Workplace
Conversational AI Comes of Age
Enterprise Guide to Robotic Process Automation
But chatbots were on the rise well before the pandemic. The growth in the technology has been continuous, according to Mark Beccue, a principal analyst for AI and NLP at Omdia. He told InformationWeek that chatbots are one of the largest AI use cases.
"The reason for that is because there's such a large potential return on investment for them," he said. "On one side, you have enterprises saying they would like to reduce their costs. On the other side, there are consumers who want 24-hour customer service. Those are the main drivers to push chatbots forward."
Two types of chatbots
Generally speaking, there are two types of chatbots right now. The first kind is the more primitive kind that is based on simple question and answer rules. This kind is the easiest to deploy quickly, in response to some catastrophic event, like, for instance, a pandemic. It has a scripted set of answers. The problem with this kind of chatbot is that it is very limited, and it can't be enhanced or expanded. It's a one-trick chatbot.
"The deterministic-rules based approach chatbots are easy to stand up quickly," Ian Jacobs, a principal analyst at Forrester Research, told InformationWeek. That means there was a huge number of these deployed during the pandemic.
"There was an increase in call volume, and you were doing anything you could to get answers to customers without hiring another thousand call center agents," he said. These bots were doing very simple things, but "We are getting to the point where the value that brands are getting out of those very simple bots has already been achieved."
One example of this type of bot was deployed by a credit union in the northwestern United States in April when stimulus checks were on the way, Jacobs said. This organization stood up a simple bot designed to answer basic questions that people were asking about the checks. For instance, am I getting a check, when is it arriving, and when does it clear? Such a bot would be very valuable during a huge spike in customer service calls asking these questions. But after the stimulus check wave was over, the value of the bot would be zero.
Conversational chatbots
The other kind of chatbot is the more sophisticated kind based on natural language technology, and this type of chatbot is designed to be conversational. These chatbots take longer to create, but they can be trained, and they can learn. That means, for instance, in a customer service setting, the bot can gather data about questions customers are asking but that the bot doesn't currently understand or know how to answer. Then it can be trained to answer those questions in the future. This type of chatbot can evolve to do more.
Enthusiasm for this type of chatbot has been on the rise over the past few years as the natural language technology has improved, most recently with GPT-3 or Generative Pre-trained Transformer 3, a model that uses deep learning to produce text that mimics human text. Indeed, the technology has been deployed to mimic the writing style of famous authors, press releases, songwriters.
That may not be exactly how enterprise organizations are looking to deploy this technology, but the interest level is high for organizations looking to gain value from chatbots.
Top use cases
Gartner VP analyst Magnus Revang said that his firm's research reveals that more than half of organizations currently have chatbots of one kind or another in-house. "There are a lot of proof of concepts," he said, and a lot of the more primitive types of chatbots out there.
"Even I can sign up for an NLP tool and make a simple proof-of-concept chatbot over the weekend." But that implementation won't scale, and that's a huge problem, he said.
The biggest use cases for chatbots right now are customer service, IT service desk, and HR, but there are many other specialized use cases, too.
For those looking to deploy chatbots, there are more than a hundred vendors to choose from, and they offer both general purpose tools that could be used to create chatbots for different departments of an organization, or very specialized chatbot tools specific to a certain functional area or industry. For instance, there are vendors specializing in chatbots for HR or recruiting, Revang said. The market also has a number of managed chatbot vendors, too.
The vendor field
The market has grown to the point where everyone is looking at it, but there are so many vendors that it cannot be considered a settled, mature market.
"That's why pricing models and engagement models are all over the place," Revang said.
The push to automate, particularly in the current pandemic environment, is helping to drive growth. Some companies are employing a grow-with-automation first mindset where they deploy chatbots and other automation tools first before they consider hiring humans.
One of the biggest mistakes that organizations are making, however, is rushing their chatbot proof of concept projects to demonstrate value.
"It's easy to build something fast that is very simple," Revang said. "But that doesn't deliver what stakeholders wanted and making up that gap organically is not possible. You have to hit the right level of sophistication from the beginning. That POC approach is just a recipe for failure."
Salesforce is among those hundred-plus vendors in the space, and its clients are driving growth in this area.
"We see rises across the board now," Casalaina said. "Chatbot usage is going to continue to grow, driven by improved NLP technologies. Chatbots will become easier to add, and easier to set up. Conversation design will be simpler."
Never Miss a Beat: Get a snapshot of the issues affecting the IT industry straight to your inbox.
You May Also Like
---