Using Analytics to Improve IT Operations and Services
Using Analytics to Improve IT Operations and Services
Analytics has already enhanced an array of business functions. Now it's IT's turn to benefit from analytics-driven insights.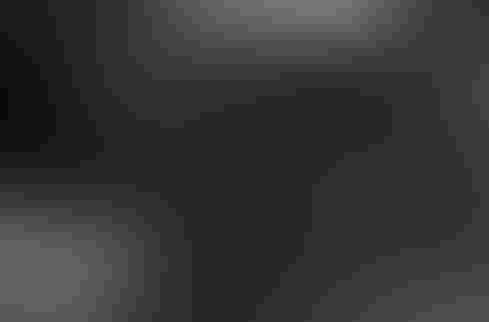 Analytics technology is widely used to extract insights out of data to reveal sales patterns, understand customer preferences, measure business unit performance, tailor marketing strategies, and an endless number of other business-enhancing tasks.
Now, after years of supporting various enterprise analytics initiatives, a growing number of IT leaders are beginning to understand that analytics technologies can also be used to improve their own operations and services.
Analytics allows IT operations teams to combine structured and unstructured data to analyze, improve, or overhaul the quality of delivered IT services, said Bhanu Singh, senior vice president of engineering and DevOps at OpsRamp, which offers a service that helps IT teams discover, monitor, manage and automate hybrid environments. "It also helps IT teams understand critical operational trends and take decisions to optimize, remediate, and scale their services," he added.
Until recently, analytics was mostly used after the fact, with IT organizations relying on old data to predict future trends. "We didn't have adequate infrastructure, including compute power, for predictive or real-time analytics," Singh explained. "Now, modern systems can bring OLTP (online transactional processing) and OLAP (online analytical processing) together to drive real-time insights on operation health and business service effectiveness."

Bhanu Singh, OpsRamp
Without analytics and careful monitoring, IT organizations are working on the fly. "If there's no baseline on how your IT operations and services are running, you won't be able to see when there's an issue and, thus, will not know how and where the opportunity is for improvement," said Xiaohui Sun, a LinkedIn engineering manager. "It's important that engineers keep a close eye on metrics, so they can identify and stop issues before they escalate and affect users," he noted. "Monitoring and analytics tools are key to a number of different stakeholders across the organization."
To gain a unified perspective of overall behavior, usage, and trends, IT teams need to extract operational data from relevant sources. "However, before IT practitioners can run queries on this data, it needs to be cleansed, normalized, enriched, and indexed to deliver the right intelligence for decision-making," Singh cautioned.
Applications
Analytics can give IT the deep insights necessary to provide efficient, trouble-free services and operations to enterprise business units. "When maintaining a computer system, such as a web server or cloud [service], one needs to be prepared for the number of users that will use the system at different times," observed Benjamin Moseley, assistant professor of operations research at Carnegie Mellon University's Tepper School of Business. "Analytics on prior usage can help predict the future." A retail website, for instance, may ordinarily have relatively stable traffic levels, yet suddenly experience heavy user loads around holidays and sales events. "Analytics can help determine how much load will happen in unstable times," he noted.

Benjamin Moseley, Carnegie Mellon University
If an IT department uses a ticket-based service desk, analytics can be used to identify trends in help requests and suggest technology and/or business process improvements and optimizations to reduce the number of tickets, suggested Igor Ikonnikov, a senior analyst at IT advisory firm InfoTech Research Group.
Network security is another IT area that can benefit from analytics. "For example, on a website or internal system, one may monitor users to look for statistically unusual behavior," Moseley said. "Analytics on past behavior can help differentiate between normal and unusual behavior."
Monitoring
An analytics monitoring system must be fast and strong enough to handle large volumes of data generated at a high velocity with low latency, allowing users to view the latest and metrics in real time, Sun observed. To achieve this capability, LinkedIn uses on open source datastore, Apache Pinot, which can serve thousands of analytical queries per second.

Xiaohui Sun, LinkedIn
On top of Pinot, the LinkedIn team built ThirdEye, a monitoring platform available on GitHub. "ThirdEye is an open source monitoring platform that integrates data from different sources," Sun explained. "We have made it flexible to configure to handle different metric patterns." By applying various analysis tools, and uniting domain-specific analytics system signals from across the business, ThirdEye allows LinkedIn "to connect the dots at scale by presenting a holistic view," he said.
Necessary skills
Data analytics requires team members with the ability to formulate targeted questions and who know which types of data can be effectively accessed and presented to users using the appropriate software. It's also important to know how to interpret and apply results, Moseley stressed. "This typically requires either significant hands-on experience or a degree in data analytics or a related field."
There are many free modules and models that IT staff can draw on to build a custom analytical solution. "But you still have to understand how those models/modules work," Ikonnikov observed.
Read more of our articles on emerging technologies:
AI & Machine Learning: An Enterprise Guide
Restart Data and AI Momentum This Year
Never Miss a Beat: Get a snapshot of the issues affecting the IT industry straight to your inbox.
You May Also Like
---