Weekend OpenAI Drama Ends with Huge Microsoft Power Play
Weekend OpenAI Drama Ends with Huge Microsoft Power Play
After teasing a comeback for fired CEO Sam Altman, OpenAI slammed the door shut on negotiations; Microsoft responded by hiring key OpenAI players for their in-house AI team.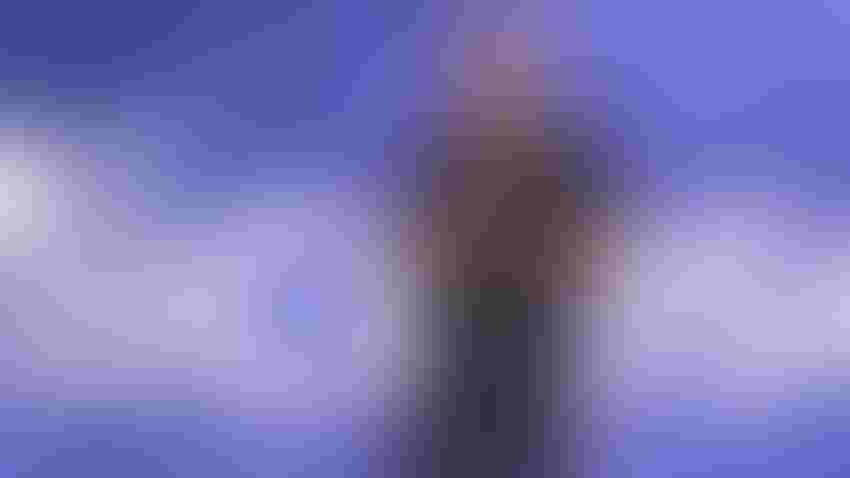 Microsoft CEO Satya Nadella, who shocked the tech world by hiring fired Open AI CEO Sam Altman, is seen speaking at an event in Seattle.
The Photo Access / Alamy Stock Photo
At a Glance
A weekend filled with drama ends with Microsoft CEO Satya Nadella luring OpenAI's top talent.

Sam Altman proves that he has plenty of loyal OpenAI co-workers willing to join him at Microsoft.

Ilya Sutskever, OpenAI co-founder and board member that voted to boot Altman took to X to apologize.
A wild weekend for OpenAI ended well after midnight on Sunday with Microsoft announcing it would bring on key players for its own AI team to be led by fired CEO Sam Altman. And on Monday, more than 500 OpenAI workers penned a letter calling for the remaining board members to resign.
The drama started Friday with OpenAI's shocking late afternoon announcement that Altman was out. Multiple media reports said Microsoft leaders, including CEO Satya Nadella, were blindsided and furious by the coup. Microsoft had pledged more than $10 billion for the startup and was already taking 74% of its earnings for juggernaut GenAI chatbot ChatGPT.
Over the weekend, Microsoft began working behind the scenes with a faction of sympathetic OpenAI leaders to lobby for Altman's return, which seemed to be in the making until word that OpenAI planned to bring on former Twitch CEO Emmett Shear to fill Altman's shoes. Shear would also replace OpenAI's first pick for interim CEO, CTO Mira Murati, who seemed to move over to the Altman camp over the weekend.
In a LinkedIn post shared just after midnight Pacific time, Nadella wrote, "We remain committed to our partnership with OpenAI and have confidence in our product roadmap, our ability to continue to innovate … And we're extremely excited to share the news that Sam Altman, Greg Brockman [OpenAI's former board chair], together with colleagues, will be joining Microsoft to lead a new advanced AI research team."
Later in the morning on Monday, more than 500 OpenAI workers signed a letter threatening to move to Microsoft unless board members resign and reinstate Altman and co-founder Greg Brockman. Amazingly, the letter is signed by briefly appointed CEO Mira Murati, along with co-founder Ilya Sutskever, who voted to remove Altman on Friday and initiated the Google Meet call where Altman and Brockman learned of the news.
Sutskever, chief scientist and board member, on Monday took to X to voice his regret for his role in Altman's ouster.
"I deeply regret my participation in the board's actions," he wrote. "I never intended to harm OpenAI. I love everything we've built together and I will do everything I can to reunite the company."
Altman Loyalists Make Moves
Brockman took to X (formerly Twitter) to say key OpenAI staff would be joining the leadership team at Microsoft's new AI venture, including GPT-4 lead Jakub Pachocki, engineer Szymon Sidor, Aleksander Madry, and, of course, Altman. "We are going to build something new and it will be incredible," Brockman tweeted. "The mission continues."
Some OpenAI staff, including Murati, began sharing the same tweet early Monday morning: "OpenAI is nothing without its people," seemingly signaling they were jumping ship to work with Microsoft. Altman reposted several of the tweets with a heart emoji.
The stock market seemed to like Microsoft's brazen move, with shares climbing as much as 2.7% in early morning trading after closing lower on Friday after OpenAI's Altman announcement.
Remaining board members at OpenAI, including chief scientist Ilya Sutskever, Quora CEO Adam D'Angelo, Tasha McCauly, and Helen Toner remained quiet Monday morning.
Patrick Moorhead, founder and CEO at Moor Insights & Strategy, says for Microsoft's move to work, it will need to attract a significant amount of OpenAI's brainpower. And he said those employees will have more options than just Microsoft, with other major players like Amazon Web Services, Google and Facebook likely looking to swoop in and scoop up disgruntled AI talent.
"If you're a competitor of OpenAI, you are going to try to take as many of these people as you possibly can, with crazy, crazy offers," he says in an interview with InformationWeek.
OpenAI employees owning shares in the company, Moorhead notes, will likely be furious that the board's move will cause a loss of valuation. OpenAI was looking at a share sale total of $86 billion prior to Altman's ouster. "That is not going to happen now," Moorhead says. "The new OpenAI leadership is in a pickle."
OpenAI's Coup Shocked the Tech World
"This is unprecedented," Moorhead says. "I've never seen anything like this. Very few companies have been worth this much so early on. If you look at Apple, that was drawn out over a decade -- with Steve Jobs leaving and coming back. There's nothing I can think of that was like this."
Several twists and turns punctuated the weekend news cycle. Just a day after the shock firing, OpenAI said it was in talks to bring Altman back. By late Sunday night, Altman posted a shot of himself at OpenAI's San Francisco headquarters wearing a guest badge, tweeting, "first and last time I ever wear one of these."
Then came late news that Altman would not be returning to OpenAI after all -- then, Microsoft announced the Altman hiring and creation of the advanced AI group -- all within hours.
Moorhead said other companies were probably in the mix to try to grab Altman quickly.
"You can't money-whip Sam," he said. "He's already rich."
This story is still developing, and InformationWeek will continue to update.
Never Miss a Beat: Get a snapshot of the issues affecting the IT industry straight to your inbox.
You May Also Like
---