Microsoft Windows As A Service Planned?
Microsoft Windows As A Service Planned?
Microsoft may be working on a cloud-based version of Windows to go alongside Office 365. What would be in it for customers?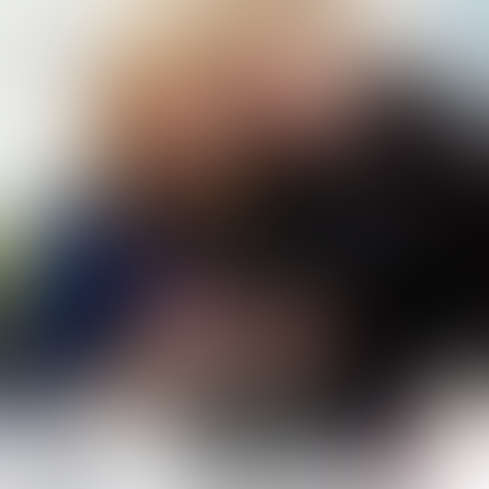 Windows 8.1: 8 Things I Hate About You
Windows 8.1: 8 Things I Hate About You (Click image for larger view and slideshow.)
With its Office and server products, Microsoft already straddles the line between the old world of standalone software licenses and on-premises infrastructure, and the new landscape rooted in the cloud. Since at least this year, rumors have periodically claimed Windows could soon follow a similar course, perhaps in a product like Office 365. Those rumors gained a modicum of credibility thanks to last week's discovery of a Microsoft job post that referred to "Windows as a service."
The phrase "Windows as a service" has popped up before in several contexts. Before Azure RemoteApp, which allows Windows Server apps to run on a range of devices, was officially announced as a preview in May, it was described as "Windows as a service" in several pre-release rumors, for instance. But in addition to the recent job posting -- which was first reported by the website Neowin and has since been amended to remove the "Windows as a service" reference -- Microsoft has advertised at least once before for a role related to "Windows as a service." In that case, the job posting described building "the software platform that will allow first- and third-party service providers to onboard their services" to "Microsoft's new consumer membership program." That is, it described responsibilities that don't sound like part of RemoteApp.
[Is time running out for Windows Phone? Read Windows Phone: More High-End Devices Coming Soon.]
When asked if the newest job posting referred to an Azure RemoteApp role, a Microsoft rep said the company has nothing to share.
If Microsoft is preparing something akin to "Windows 365," it could be a welcome move, according to Forrester analyst David Johnson. He told InformationWeek that Forrester analysts expect Microsoft to offer a cloud-based version of Windows eventually.
What would be in it for Microsoft and customers? "When Microsoft has the ability to co-locate virtual desktop infrastructure in the same datacenters or close proximity to the applications they'll be hosting, all kinds of things become interesting," Johnson said, illustrating one potential desktop-as-a-service scenario. With such a service, he pointed out, mobile and remote users could gain much more efficient access to powerful tools and vast amounts of data without today's latency and bandwidth hurdles.
Microsoft might also be exploring new licensing models, he said. Enterprises might find a subscription-based version of Windows convenient when scaling up and down around short-term workers.
Whether Microsoft will pursue these angles is unclear, but the company is undeniably shaking up its Windows delivery system. Traditionally, Microsoft has added major features to Windows in big chunks every three years or so. But since releasing Windows 8 in the late fall of 2012, the company has been pushing its OS development toward the sort of rapid-release update model used by its web and cloud teams. Microsoft released Windows 8.1 in October and Windows 8.1 Update in April. The company has also begun to demand
that customers stay up to date: In order to keep receiving updates, those who upgraded to Windows 8.1 must move to Windows 8.1 Update.
In an admitted effort to address persistent online rumors that Microsoft was preparing an Update 2, Microsoft senior marketing communications manager Brandon LeBlanc somewhat nebulously declared last month that, rather than releasing features in large chunks, Microsoft will begin to issue them in monthly updates, just as it does with security patches. Microsoft's advertising also regularly mentions the "the new Windows," instead of Windows 8. That could be merely an attempt to distance newer updates from Win 8's notoriously bad reputation -- but it could also be a sign that Microsoft is planning to drop version numbers as it moves to a rapid-release model.
None of this necessarily adds up to a subscription-based, cloud-oriented version of Windows. But the concept continues to appear in online rumors, including some attributed to WZor, a Russian group known to have previously leaked accurate pre-release Windows information. According to these rumors, Microsoft could introduce a free basic version of Windows that would be locally installed and offer additional service and features through the cloud.
Though it's not clear what kind of offline functionality such a cloud-oriented OS might offer, or how it might differ from current desktop-as-a-service products, Microsoft has recently demonstrated its willingness to tinker with the place of Windows in its revenue streams. In a policy enacted this year, the company now gives away the OS to manufacturers making smartphones and small tablets. It also introduced low-cost Windows with Bing to help OEMs produce more $200 and $300 notebooks and two-in-one devices. The company also already offers subscription-like Windows plans to enterprises through its Software Assurance program and enterprise licensing agreements.
Still, if Microsoft announced Windows 365 or something similar, it would face a number of challenges. It might seem ideal to have a version of Windows that functions like Office 365, in which the latest and greatest features are continually rolled out via the cloud. But would such a system cause trouble for the custom-built line-of-business apps on which many enterprises rely? Microsoft can try to make Windows more secure, but it can't control how well its corporate customers' in-house apps are written, after all.
Despite the jobs postings and rumors, some commentators are not convinced Windows will follow Office to the cloud. ZDNet's Mary Jo Foley, who has a good track record for pre-release Windows information, said in May that, according to her sources, Microsoft is not planning a subscription-based version of its OS.
Readers, let's hear from you. Would you be interested in a cloud- or subscription-based version of Windows?
If the world wasn't changing, we might continue to view IT purely as a service organization, and ITSM might be the most important focus for IT leaders. But it's not, it isn't, and it won't be -- at least not in its present form. Get the Research: Beyond IT Service Management report today (free registration required).
Never Miss a Beat: Get a snapshot of the issues affecting the IT industry straight to your inbox.
You May Also Like
---