End-to-End Carbon Management: A Sustainable Solution for Enterprises
End-to-End Carbon Management: A Sustainable Solution for Enterprises
Beyond compliance and reporting, enterprises should look across their entire supply chain to accelerate decarbonization.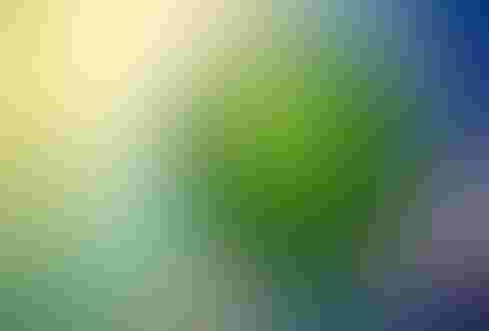 Ivan Chiosea via Alamy Stock
Enterprises have a critical role to play in the global fight against climate change. Part of that role is to help reduce greenhouse gas emissions (GHG) so net-zero can be achieved by 2050.
Carbon emission reduction is crucial to ensure organizations' resilience in a sustainability-centered landscape, and this transformation must span across the entire value chain of an enterprise.
Research shows that only 13% of organizations say they have adopted a carbon management solution at scale. Carbon management ensures business resilience and drives innovation -- all while improving efficiency and performance, and in many cases unlocking value.
With consumer, regulatory and stakeholder pressures increasing, carbon management is a necessity, not an option.
A Multi-Faceted Approach 
End-to-end carbon management is an organized approach that collects data while analyzing, tracking, and reporting on the performance of each of the carbon reduction and net-zero pathways across an enterprise's supply chain. This alleviates companies from having to solely rely on fragmented and manual operations for data collection.
Executing an entire carbon management workflow across an organization can be a complex journey and varies depending on geography and the local GHG policies.  The complexity increases exponentially the more countries an enterprise touches with its operations and product distribution. For example, in the US there has been considerable focus on the SEC's Climate Disclosure Policy and organizations in the EU have already been reporting to meet climate-related financial disclosures and other regional standards. However, with the EU Corporate Sustainability Reporting Directive (CSRD) going into effect, even multi-national companies headquartered outside of the E.U. must now report if they sell products into EU market. This regional variability and fast changing landscape only reinforces the importance of end-to-end carbon management.   
Currently, there's not a one-time decision or specific software that's going to solve this issue for companies. The early adopters that decided to implement an ESG or carbon accounting technology platform to handle carbon management are now realizing that their providers aren't offering the full end-to-end features that they need. As a result, these organizations are returning to software providers, consultants, or emerging start-ups to build the features needed to manage their business.
Within the majority of enterprises, there are top-level decision makers that are looked at to create opportunities and solve certain challenges across their company. When an organization decides to launch an end-to-end carbon management platform, chief sustainability officers, chief financial officers, or chief operating officers are typically the leaders that make this decision. Senior management needs to ensure that their entire workforce is aligned on the end goal despite departments having specific and different functional needs.
For example, an employee that is on the product design team has a different role than someone that's on the distribution and logistics team. The product design team has the objective of reducing embodied carbon in the lifecycle of the product, while the logistics professional works to optimize transportation and warehouse emissions footprints while meeting customer requirements. Both teams often have their own set of GHG metrics -- but rarely communicate transparently across functional silos in a value chain. These stakeholders must be on the same page of what the company's net-zero objective is to ensure they are making a tangible business impact and making a dent in the battle to decarbonize.
Collaboration at Scale
For there to be real change in the climate environment, a shift cannot happen independently. Success is dependent on collective ambition and commitment, and by businesses and partners working together, they can deliver a greener future.
Companies are starting to see the need to collaborate, otherwise, they'll never be able to meet their end goal. An example of how to solve for this challenge is for a large multinational enterprise to work with its supplier network and/or an industry association to standardize reporting by category. Once this reporting format is standardized, then technology such as enterprise resource planning (ERP), cloud, and even AI solutions can be fully leveraged to unlock decarbonization progress.
Hurdles Along the Way
As much ambition as there is to reduce GHG emissions, organizations will likely face challenges on their road to reducing carbon emissions. Below are several obstacles that enterprises are crossing paths with as they embark on the mission to reach net-zero.
Barriers to decarbonization strategies: Carbon emissions data is still not fully embedded into decision-making at companies, therefore resulting in difficulties ensuring there is consistent, company-wide adherence to carbon management principles.

Deficient data sources and scalability: It's hard to consolidate data from multiple sources and operations, so as a result there are gaps and issues with traceability and auditability.

Shortage in skills and tools for accounting: The workforce is lacking decarbonization and carbon emissions computation skills. There is also manual and fragmented data collection from operations, and missing tools for carbon emissions calculation leading to inefficiencies, errors and missed opportunities.

Difficulties in activating decarbonization levers: Typically, there is a lag in reporting cycles necessary to make real time decarbonization adjustments in operations.  Where adequate visibility exists, often the function responsible for making a change is removed from the sustainability reporting.  Scenario modeling and what-if analyses are important to arm decision makers with the "so what" actions they can take once hotspots have been identified.
It takes a lot of effort to instill a carbon management approach in an enterprise, but doing nothing these days isn't really an option. The future is cross-value chain collaboration. This isn't an us vs. them situation. We must put the digital fabric in place that enables value chains to communicate and collaborate to ultimately decarbonize. Businesses need to take accountability for their carbon footprints and start taking action now.
Never Miss a Beat: Get a snapshot of the issues affecting the IT industry straight to your inbox.
You May Also Like
---