How a Remote Work Platform Aided a Security and Risk Manager
How a Remote Work Platform Aided a Security and Risk Manager
Continuity Global Solutions found a long-term way to handle confidential team collaboration through Workstorm's platform.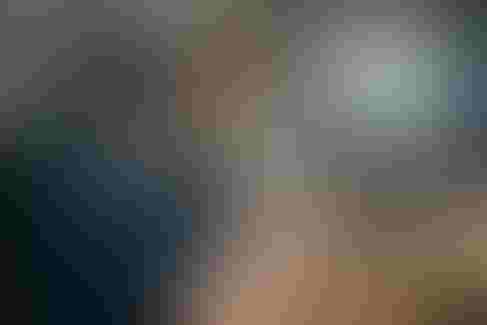 Image: Travel man - stock.Adobe.com
The operational shift to remote work pushed security and risk management services provider Continuity Global Solutions to find a new go-to resource that could meet its need for privacy and flexibility. The bulk of Continuity's work is in support of United States embassy security around the world, says Brian Davidenko, vice president, technical services. That includes such locations as Uganda, Mozambique, Pakistan, and Kosovo, says Chairman John DeBlasio. "Much of the information we have is sensitive."
After the pandemic struck and operations became increasingly remote, Continuity used Skype for Business as its main international communication platform. With the plug due to be pulled on Skype for Business (its support will sunset starting in 2021), Continuity needed to explore fresh options.
Workstorm, a platform for videoconferencing, file sharing, messaging, and other remote collaboration services on-prem or in the cloud, came onto the radar as a possibility. Continuity needed high levels of security for communication among the team including sharing sensitive material such as financial data, Davidenko says.
There was also the matter of collaborating with third-party partners in other countries who were not on Continuity's IT network, says DeBlasio. Clients preferred highly encrypted and secure solutions, he says, because of the top-secret nature of certain information. "We can't work off just a Microsoft platform," DeBlasio says. "We can't expect everyone we partnered with to have Teams." Continuity has employees around the world with about 40 stateside, he says.
Davidenko adds that while many members of the team were experienced with working remotely, the coming of the COVID-19 pandemic forced an escalation on that front. "We still have a core office staff that transitioned to a remote work environment," he says. Some staffers do visit offices on limited occasions, says Davidenko. The Workstorm platform can be used through a mobile app or browser, in a variety of locations, providing critical accessibility to the staff. "As long as I've got my computer and my cellphone, I've got my office and can work from anywhere," he says.
Continuity was assessing all its IT infrastructure at the time it made the decision to migrate to Workstorm, DeBlasio says. The platform offered capabilities beyond other Skype for Business replacements, such as filesharing and team formation resources, making it an alternative to being pushed into upgrading to Office 365, he says. "That helped streamline the process of sending files," he says. The company started the transition to the Workstorm platform early this year.

John DeBlasio, Continuity Global Solutions
DeBlasio says since the pandemic hit, Continuity has put together at least half a dozen partnerships with new projects in new locations, including the Philippines and Germany. His company adapted the way it approached those projects to leverage remote collaboration through the platform. "Everything has been done via Workstorm," he says.
Workstorm's COO Nick Stech says the platform not only helps connect people but can also upgrade other aspects of its IT environment. For example, older file systems that are not cloud-based can be converted and updated. "We deal a lot with companies that handle sensitive client information," he says. That can include legal, insurance, or financial information. Continuity has real-time needs for handling information that differs from some other types of clients, says Stech.
The onset of the pandemic and the subsequent push to remote drew companies to Workstorm, says CEO Raj Fernando, with many organizations initially interested in the video capabilities before exploring what else it can offer. This included a variety of client verticals new to the company, such as universities and telehealth.
In past three months, Workstorm has invested to further enhanced its videoconferencing technology. The next phase is to bring in task management on top of the other resources the platform offers. Future plans include expanding capacity and capabilities for larger team collaborations, Fernando says, and giving enterprises visibility into what their remote teams are doing.
The shift to remote may have a lasting impact on organizations' operations, he says, with many professionals discovering they can save time and money on their commute. "I don't think you're going to see people in the office as much as they were," Fernando says. "What we're building out kind of didn't exist [before]."
For more content on remote work, follow up with these stories:
The Future of Work in a Post-COVID Era
Cloud Eases Pivot to Remote Work for Capital One
Will Remote IT and Gig-based Teams Lead the Future of Work?
Office Everywhere: Remote Work Going Forward
Don't Forget the Human Side of Remote Working
Coronavirus Plan: How IT Can Enable Remote Work
Never Miss a Beat: Get a snapshot of the issues affecting the IT industry straight to your inbox.
You May Also Like
---