Enterprises Put More Data Infrastructure in the Cloud
Enterprises Put More Data Infrastructure in the Cloud
More enterprises are putting their data operations in the cloud, a trend that will continue as AI, machine learning, and other analytics efforts accelerate.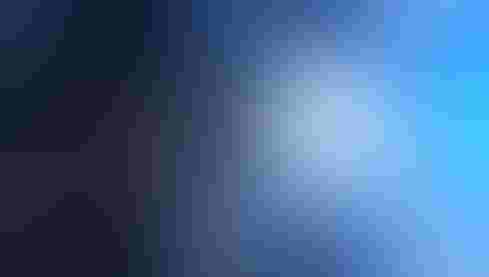 Image: WrightStudio - stock.adobe.com
Everyone agrees that data is the new oil. But if you are going to make the most of this fuel that will run the future economy, you need to invest in the infrastructure that supports it: the database and associated applications and analytics. The database market has evolved with more demand for open source and systems that go beyond your standard relational database management system.
But perhaps the most sweeping change in the market is not about any of those things. It's about where that technology is deployed, on-premises or in the cloud.  The future of the database, database infrastructure, and analytics, like a lot of other software that was previously on-premises, is in the cloud.
Plenty of IT executives interviewed by InformationWeek over the few years have revealed that their organizations are moving to a cloud-first or hybrid cloud strategy for infrastructure projects, including data and analytics efforts.
From technology distributor Avnet's commitment to cloud, to Capital One's all-in approach with AWS to Anheuser Bush InBev's commitment to cloud-first with Microsoft Azure, enterprise organizations are making plans for bigger footprints in cloud services, often with big public cloud providers.
These moves have been driven as companies look to gain a competitive advantage, especially in an era where cloud-native startups are setting an ever-faster pace.
"We are entirely focused on moving to the public cloud," Capital One CIO Rob Alexander told InformationWeek in late 2018. "Everything new we build new on AWS. We have been migrating legacy applications." [Note: The recent breach at Capital One was linked to a misconfigured firewall.]
Anheuser Busch InBev has established a cloud-first initiative for its global data strategy "because we knew we had to do so much at such a rapid pace," Global Director of Data Strategy and Architecture Harinder Signh told InformationWeek. "We couldn't afford to be on premises and wait months and years to do things."
Golf equipment brand TaylorMade has put more of its infrastructure, including its database, in the cloud, as the company worked to complete its split from former parent company Adidas. The company's VP of IT Tom Collard told InformationWeek that moving TaylorMade's Oracle-based data warehouse workloads to the cloud provided 40x better performance.
Indeed, by 2022, 75% of all databases will be deployed or migrated to a cloud platform, with only 5% that will ever be considered for a return to an on-premises deployment, according to a recent forecast from Gartner. This move will impact systems including those where data is used for analytics, artificial intelligence, machine learning (ML), and also operational systems, such as conversions to SaaS application models, according to Gartner research VP and analyst Donald Feinberg, who is one of the authors of the firm's recent report titled The Future of the DBMS Market is Cloud. Additional authors are Gartner's Merv Adrian and Adam Ronthal.
"Contemporary business initiatives, such as digital business transformation, require greater diversity of data and analytics capabilities, causing organizations to look to the cloud for flexibility and agility," the authors wrote in the report.
A Forrester Wave report for Database-as-a-Service, published in Q2 2019, notes that these systems provide app developers "a database platform to build simple to sophisticated database applications quickly, allowing them to focus on application logic rather than deal with database administration challenges…In addition, DBaaS helps enterprises migrate from their on-premises databases to the cloud to save money, support elastic scale, and deliver higher performance for expanding workloads."
To prepare for the age of data in the cloud, Gartner recommends that organizations create a data management strategy that leads with cloud database management services, including multi-cloud where it's appropriate. On-premises database installations should be migrated to the cloud. If you can't migrate them to the cloud you should evaluate whether they can be phased out, replaced with SaaS, or migrated to a private cloud so that you can manage them in a way that is similar to your public cloud deployments.
On top off this, organizations should review their budget processes and change them to accommodate the operational expense models that come with cloud services. Gartner recommends including budget items for new skills training, testing in the cloud and multi-cloud, and the overlap of on-premises costs with new cloud costs.
For more on moving data infrastructure to the cloud, read:
Database Deployments Moving to the Cloud
AWS: Not Just Up in the Cloud Any More
Never Miss a Beat: Get a snapshot of the issues affecting the IT industry straight to your inbox.
You May Also Like
---