3 Things You Should Look for When Hiring New Graduates
3 Things You Should Look for When Hiring New Graduates
Each year, entry-level applicants in IT look a little different. Here's what you need to be looking for as the class of 2023 infiltrates the workforce.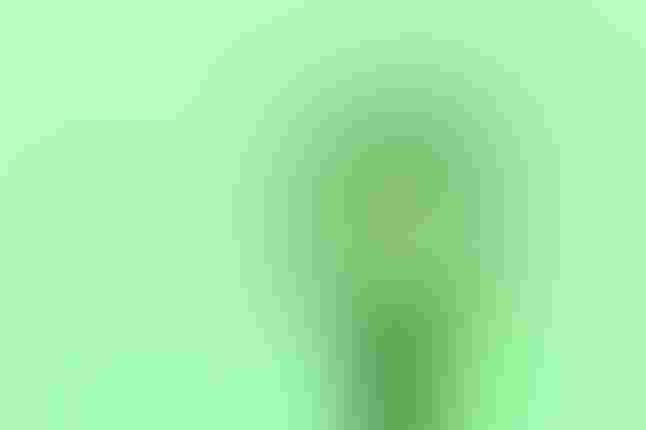 Nataly Turjeman via Alamy Stock
As the information technology space constantly evolves, organizations often struggle to ensure their open job descriptions and corresponding candidates not only satisfy the existing needs but are also forward-looking enough to keep up with a rapidly changing industry. Fortunately for hiring managers, the class of 2023 is entering the workforce in droves, is well-positioned to fill entry-level IT positions, and is overall confident in their prospects and skill sets.
Despite an overall hiring dip for new college grads since last year, a recent 2023 Gusto report indicates technology-related jobs remain plentiful. The US Bureau of Labor Statistics agrees, projecting a 15% growth in computer and IT employment from 2021 to 2031, resulting in approximately 700,000 new jobs throughout the decade.
With the rise of generative artificial intelligence, leaders are under intense pressure to onboard new talent to keep up with emerging trends. In-demand machine learning algorithms must be trained, tested, refined, and monitored -- all of which require human oversight managed by employees across the enterprise, from entry-level to upper management. Additionally, growth industries will see a rise in new graduate hiring for positions like e-commerce managers and software engineers.
Despite their relative lack of on-the-job experience, new college graduates are currently facing a hot job market, and they're confident in their prospects. A recent survey of students found that 80% of graduates are confident they'll find work within three months of graduating, and 47% have a relevant degree specific to their career or industry and feel qualified for the type of role they're pursuing.  
As a project manager with more than 15 years of experience, I've done my fair share of hiring at all levels. While there's no one-size-fits-all formula when evaluating recent college graduates for entry-level IT positions, there are a few key things I'd recommend when assessing potential candidates. While many skills can be taught or developed over time, in today's climate, leaders should focus on candidates that demonstrate project management skills, interpersonal skills, transferable skills, and above all, enthusiasm and passion for the field.
Look for Transferable Skills
Instead of only considering candidates with exactly the right qualifications, IT leaders should consider transferable skills and practical experience. A great competency to have across the IT industry is project management. This shows a candidate can handle the process of integrating new technologies, like AI, while still having the soft skills that emerging technology cannot replace. It's also important to flag technical skills and leadership qualities that indicate the applicant can build and maintain teams.
Since recent graduates will likely not have much professional experience, try asking, "What practical experience do you have?" Practical experience doesn't have to mean full-time work or internships, so remain open to all types of previous roles like leadership positions in school clubs (like robotics or coding), which enable learning on the "job." If a candidate can relate an experience they've had back to the open position or an industry trend, this also helps demonstrate their ability to think strategically.
Keep an Open Mind
When reviewing applications, IT leaders and HR professionals should be on the lookout for credentials beyond just a college degree. Participation in relevant internship programs is always valuable, as well as demonstrated passion projects, certifications, and even participation in industry associations or volunteer experiences. You may also find that applicants are experimenting with generative AI tools in their daily life, which can show a general aptitude for emerging technologies, which is important as IT projects become increasingly AI-enabled.
All these activities can give insights into a candidate's abilities and interests, as well as their genuine passion for the field. As the aforementioned recent survey of students reported, 70% [of young professionals] say their current job aligns with their values. So, it's more important than ever to find employees who will be a strong cultural fit, to remain happy and motivated in their roles.
Be Attuned to Interview Cues
During the interview, note if applicants make eye contact and show confidence. Strong candidates will display positive body language and strong communication skills. It is also important that the applicant possesses a true interest in technology and a foundational knowledge of IT. Ask the candidate to share what excites them about the position and the technology space in general or ask how they could help or contribute to ongoing assignments to see how they problem-solve in real-time. Conversely, pay attention to the questions asked by interviewees. Those who go deeper by asking about day-to-day work or current projects have an opportunity to showcase their practical knowledge.
Key Takeaways and Looking Ahead
As the competition for talent continues to accelerate, IT leaders who value passion, demonstrated interest, and an aptitude for learning as much as college degrees and past work experience will find the best people for their teams. They may also have a better chance of retaining top talent, as a recent survey of US desk workers revealed that more than half of young professionals are likely to leave their jobs due to dissatisfaction with fulfillment (59% of respondents), professional development (57%), and providing value (53%).
In summary, the most important things to look for when hiring entry-level IT candidates is to make sure that they have foundational knowledge, show a willingness to learn, and can communicate clearly. In doing this, companies can secure and retain top talent.
Never Miss a Beat: Get a snapshot of the issues affecting the IT industry straight to your inbox.
You May Also Like
---