Critical Thinking: The Overlooked IT Management Skill
Critical Thinking: The Overlooked IT Management Skill
Have you given much thought to critical thinking? It's a talent that can make you a stronger, more effective leader.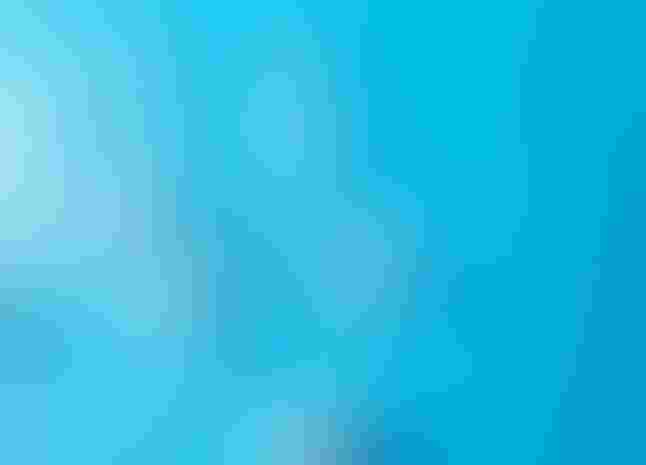 Andrii Yalanskyi via Alamy Stock
Critical thinking is the ability to effectively analyze information and form a judgment. While IT leaders can certainly benefit from critical thinking, many are unaware of this skill or how to properly use it.
Critical thinking is imperative for IT leaders, says Skip Benamati, a professor of information systems and analytics at Miami University. "IT tends to be at the heart of both innovation and creative problem solving in organizations," he notes. "This often finds the organization looking to IT to think through issues and opportunities that are unique and less familiar or addressing issues and opportunities that have not been addressed before."
Critical thinking is essential to IT leadership because leaders sit at the conjunction of four distinct worlds: data, technology, business processes, and people. "An IT leader has to think logically about how to integrate these four distinct capabilities into a reasonable response to organizational challenges," says Michael Williams, an associate professor of information systems technology management at Pepperdine University.
Multiple Benefits
Critical thinking helps IT managers escape everyday constraints while maintaining an innovative and bold vision. "Critical thinking is essential to be an IT leader," Williams says. "Without it, you may be able to succeed as an individual contributor in a variety of IT roles, but you will not likely be viewed as a leader who's able to apply logic and reason to the organizational and technological challenges that are a part of the modern enterprise."
Thinking critically helps an IT leader become open-minded, a keen listener, and an observer, says Doyita Mitra, an AWS solutions architect. She notes that the methodology also helps IT leaders to stay curious, ask the right questions, and dig deep into problems. Another benefit is viewing issues from different perspectives by engaging with peers and other leaders to solve problems.
Solutions to complex IT problems are not black and white, observes Sydney Buchel, a senior consultant with cybersecurity and compliance frim BARR Advisory. "IT environments vary, based on complexity, size, the data being processed, unique risks, and integrations with other platforms," she says. "This means that making key decisions for your IT environment cannot be impulsive -- it requires gathering, analyzing, and conceptualizing information to ensure thoughtful decision-making."
Buchel points out that IT leaders must be able to think critically to make the best decisions for their organizations while evaluating constant changes to their environment, implementing new systems or third-party tools, and meeting regulations and compliance requirements.
Getting Started
Critical thinking requires time and practice. "Collect all relevant information: evidence, facts, research, and perspectives from trusted colleagues, as well as your own thoughts and experiences," Buchel advises. To reach the best final decision, consider all the available information. "Explore outside your comfort zone and push your opinions to the side," she suggests. "Conceptualize and analyze the information gathered, then, come up with multiple possible solutions and think about the pros and cons of each."
Patience is a virtue when it comes critical thinking. "Slow down and take it all in," Buchel recommends. "Ask intentional and detailed questions and use the answers to make a game plan and identify steps toward a resolution."
To be a skilled critical thinker, it's necessary to feel comfortable with ambiguity and making occasional mistakes. "However, learning from those mistakes will improve the ability to critically think through even tougher issues as you move forward," Benamati says.
Critical thinking is simply thinking effectively, Mitra observes. "When thinking effectively, we observe, conceptualize, analyze, apply, and make informed decisions based on our orchestration of thoughts."
Joining a quality MBA program is the fastest way to develop critical thinking skills, Williams says. "An MBA program is unique, because it's inherently cross-disciplinary and time-bound," he explains. "In 10 to 20 months, an MBA [program] forces each student to learn the depths of multiple functional areas and how each area contributes to the goals of the enterprise."
Parting Thoughts
Whether one completes a graduate program or not, it's essential to have allies on the journey who can serve as sounding boards and thought partners, Williams advises. "By having a council of trusted advisors and colleagues, with different experiences and backgrounds, an IT leader is exposed to different ways of thinking about the same old problems and is more likely to develop the skills necessary to become a critical thinker."
"The best IT professionals and leaders I have met in my career are not only great critical thinkers, but also know how to leverage the skills, knowledge, and expertise of those around them to help them objectively problem-solve," Benamati says.
"There is a time and place for quick or impulsive decision-making, but most times critical thinking, and challenging your mind to reach a logical, data-driven conclusion, is the smartest option in the long run," Buchel concludes.
What to Read Next:
How to Prepare Your IT Organization for a Possible Recession
The State of Affairs in 'Right to Repair'
Never Miss a Beat: Get a snapshot of the issues affecting the IT industry straight to your inbox.
You May Also Like
---