Microsoft Earnings: 3 Big Takeaways
Microsoft Earnings: 3 Big Takeaways
Microsoft's cloud business is booming, but devices and consumer mindshare remain problems.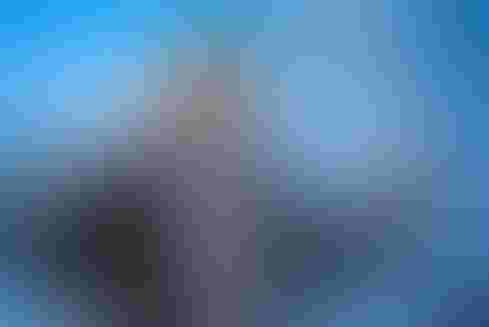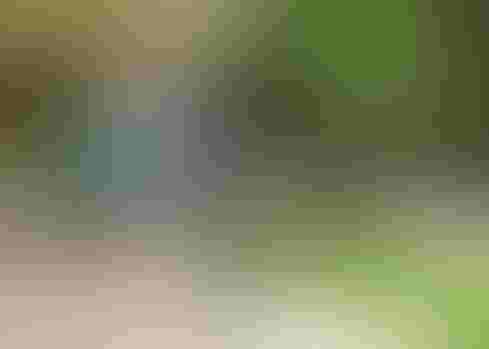 Apple-IBM Deal: 9 Moves Rivals Should Make
Apple-IBM Deal: 9 Moves Rivals Should Make (Click image for larger view and slideshow.)
Microsoft on Tuesday announced strong but slightly mixed earnings for its fiscal Q4, which ended June 30. The company's cloud businesses continued to blossom, with revenue expanding almost 150% to an annualized run rate of more than $4.4 billion. But its device efforts -- particularly the Nokia acquisition, which closed during the quarter -- continue to pose challenges.
Overall, the company's revenue reached $23.4 billion, a year-over-year increase of almost 18%. That exceeded the expectations of Wall Street analysts, who forecast closer to $23 billion. With net income of $4.6 billion, or 55 cents per share, Microsoft came in below profit estimates, however. Analysts had expected per-share earnings closer to 60 cents. In the year-ago quarter, the company's net income was $4.9 billion.
Given that CEO Satya Nadella's just-launched restructuring plan involves the biggest round of layoffs in company history, he faces pressure to accelerate the strong spots while quickly addressing weaknesses. Is Microsoft on the right track heading into its fiscal 2015? Here are three essential takeaways.
1. Microsoft's cloud services are growing rapidly.
Nadella's strategy relies heavily on personalized productivity experiences that follow users via the cloud from one device to the next. On the enterprise side, these services -- which include Office 365, Azure, Exchange Online, SharePoint Online, Dynamics CRM, Lync Online, and Intune -- drove terrific business during the quarter, and, as mentioned, are now on pace for more than $4.4 billion annually. Consumers are embracing Microsoft's cloud services as well. During the quarter, the company benefited from not only Office for iPad, but also Office 365 Personal, a new low-cost option. It also aggressively bundled OneDrive storage with Office 365 plans. Thanks to these efforts, Office 365 Home and Personal subscribers now total more 5.6 million, up from 4.4 million in the previous quarter.
[Say goodbye to the old days. Microsoft Shows Tech 'Monopolies' Don't Last.]
2. Device sales are still a black hole of profit.
Nadella said Tuesday that his "mobile-first, cloud-first" mantra goes beyond mere devices, and is more about the digital experiences mentioned above. That's probably a wise way to spin his strategy, given that Microsoft's first-party device efforts are still hurting. Nokia, for example, added $2 billion in revenue to Microsoft's books, but still posted such poor margins that Microsoft ended up with lower overall profit. Similarly, the company conceded it took a charge when it decided not to release a new Surface form factor, presumably the much-rumored Surface Mini. On the bright side, company execs said the Surface Pro 3 is outselling previous models. It was released late in the quarter, however, and had only a minimal impact on the quarter's overall numbers.
During Tuesday's earnings call, Nadella spoke with an awareness of these challenges, and stressed that devices will have a smaller role in his strategies than they did in predecessor Steve Ballmer's. He talked about inventing new device types that highlight Microsoft services and set an example for partners and about responsibly building the Windows Phone businesses via a scaled-down Nokia. Microsoft said demand had been relatively decent for low-cost, low-margin Lumia smartphones, and that it plans to attack the higher end of the market with upcoming devices.
3. Windows posted a decent quarter, but long-term prospects are still unclear.
Microsoft's Windows cash cow has looked vulnerable over the last year, as PC sales have slid and Windows 8 and 8.1 have flopped. But in the most recent quarter, Windows OEM revenue increased 3%, boosted by an 11% surge in Windows OEM Pro revenue. Microsoft conceded that the uptick was tied at least in part to business upgrades prompted by Windows XP's end-of-service deadline. This makes it unclear how much of the growth is sustainable. Moreover, consumer Windows revenue is falling.
Nadella offered two points of optimism for the long term. He noted that free and low-cost OEM licenses are helping device partners bring sub-$200 Windows laptops and tablets to the market, which should help Microsoft's consumer market share. He also said the next version of Windows would scale across all device types, replacing Windows 8.1, Windows RT, and Windows Phone with a single, unified OS. He didn't go into much detail, but with Windows 8.1 considered a bust, the next version needs bold changes.
In its ninth year, Interop New York (Sept. 29 to Oct. 3) is the premier event for the Northeast IT market. Strongly represented vertical industries include financial services, government, and education. Join more than 5,000 attendees to learn about IT leadership, cloud, collaboration, infrastructure, mobility, risk management and security, and SDN, as well as explore 125 exhibitors' offerings. Register with Discount Code MPIWK to save $200 off Total Access & Conference Passes.
Never Miss a Beat: Get a snapshot of the issues affecting the IT industry straight to your inbox.
You May Also Like
---