9 Biographies Of Tech Icons You Should Know
Here are the stories of tech influencers, from Thomas Edison through Linus Torvalds, who shaped the present and future of technology. Some of these icons are less famous than others, but all have had a role in shaping and changing the way we live, work, and communicate.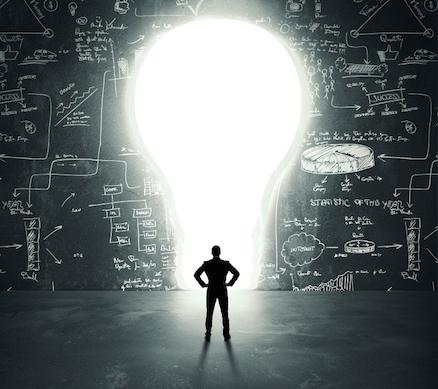 For tech-minded readers hunting for a good biography, most recommendation lists focus on the usual suspects: Steve Jobs, Bill Gates, Jeff Bezos, Larry Ellison.
While the stories behind these icons are fascinating, they provide a narrow scope of the ways today's technology came to be. Modern tech is the product of countless minds and tireless innovation, much of which started before the aforementioned leaders were born.
Consider Grace Hopper, US Navy Rear Admiral and pioneer of computer technology, who was among America's first programmers. Another, Philo T. Farnsworth, created the first television before he turned 30.
[Read: 10 books to give IT pros a business edge.]
At a time when a select few tech icons dominate the spotlight, there are several innovators who don't get as much attention, because their accomplishments simply aren't as recent or interesting to a broader consumer audience.
From elusive hackers to the minds who built Intel, these biographies tell the stories of people who changed the way we live, work, and communicate. If you're on the hunt for a tech-focused read, one of these books may be your next choice.
Have you read any of these biographies? Are there any you would add to the list? Every book list could use a few more recommendations.
Rising stars wanted. Are you an IT professional under age 30 who's making a major contribution to the field? Do you know someone who fits that description? Submit your entry now for InformationWeek's Pearl Award. Full details and a submission form can be found here.
Kelly Sheridan is the Staff Editor at Dark Reading, where she focuses on cybersecurity news and analysis. She is a business technology journalist who previously reported for InformationWeek, where she covered Microsoft, and Insurance & Technology, where she covered financial ... View Full Bio
We welcome your comments on this topic on our social media channels, or
[contact us directly]
with questions about the site.