Apple's Project Titan Loses Team Leader Steve Zadesky
Has Apple's secretive self-driving car initiative Project Titan hit a bump in the road with the departure of team leader Steve Zadesky?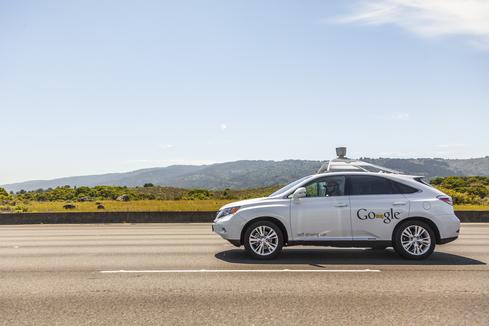 Google, Tesla, Nissan: 6 Self-Driving Vehicles Cruising Our Way
(Click image for larger view and slideshow.)
Apple's Project Titan -- the company's rumored self-driving car initiative -- is one of the worst kept secrets in the tech world, and now the endeavor may have hit a roadblock with the reported departure of Apple veteran Steve Zadesky.
As reported by the Wall Street Journal on Friday, Zadesky, who is thought to be the project lead on Titan, is leaving the company for personal reasons, according to unnamed sources with knowledge of the situation. The report also noted that Zadesky was an engineer at Ford Motor Co. before joining Apple in 1999.
Zadesky's departure has put additional pressure on the Titan team, which, according to the WSJ report, has been faced with unattainable targets and no clear goals. Bloomberg reported last February that Apple is pushing the team to have an electric car in production by 2020.
While it may seem apropos that a company criticized for its hilariously inaccurate mapping application is having trouble navigating a path to electric vehicles, Apple can ill afford to stall or make significant wrong turns in this fast moving space. Fierce competitors such as legacy carmaker Ford and tech rival Google are already further down the road to production.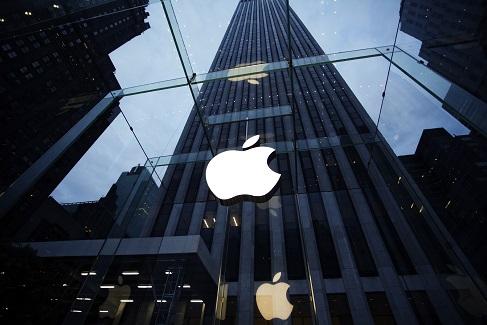 Ford is starting to test its self-driving vehicle technology on roadways slick with snow and ice -- an industry first and another part of the carmaker's journey toward fully operational autonomous vehicles.
Google is the current technology leader in the self-driving vehicle space, according to a Nov. 12 report from IHS Automotive that suggests the technology company has invested nearly $60 million so far in autonomous vehicle research and development, at a run rate of nearly $30 million per year.
In Europe, auto giant Daimler has already hit the highway, bringing an automated series-production truck to the A8 between Denkendorf and Stuttgart airport. And Nissan announced at the 2015 Tokyo Auto Show that it had begun testing its first prototype vehicle that demonstrates piloted driving on both highway and city roads in Japan.
Despite the competition from a growing stable of players, Apple's been building out Titan's roster of talent with gusto, sometimes even poaching top talent from rivals.
In July 2015, it was reported that Doug Betts, a former global quality executive at Fiat Chrysler Automobiles, had joined Apple, and later that summer the company hired Jamie Carlson, a former senior engineer at electric car manufacturer Tesla Motors.
Despite the rumors and reports concerning the self-driving project, Apple is staying silent when it comes to divulging details, most recently evidenced by an interview with company CEO Tim Cook for 60 Minutes.
[ Read Obama Proposes $4 Billion Budget For Self-Driving Cars. ]
When he was asked about Apple's much rumored Project Titan, Cook just laughed, noting, "One of the great things about Apple is probably we have more secrecy here than the CIA."
According to a report published earlier this month by Transparency Market Research, the global on-road electric vehicles market is forecast to record 64.4 million units in volume of sales by 2019.
Revenue for the market is expected to see a compound annual growth rate (CAGR) of nearly 20% between 2013 and 2019, reaching a value of more than $271 billion by 2019 -- a year before Apple is reportedly aiming to push its offering into production.
Nathan Eddy is a freelance writer for InformationWeek. He has written for Popular Mechanics, Sales & Marketing Management Magazine, FierceMarkets, and CRN, among others. In 2012 he made his first documentary film, The Absent Column. He currently lives in Berlin. View Full Bio
We welcome your comments on this topic on our social media channels, or
[contact us directly]
with questions about the site.