Want More Women In IT? Drop the Geek
Young women of high school and college age are not attracted to computer science because of old stereotypes, some true and some not.
Two studies done by the University of Washington show that one potential impediment to girls becoming IT pros is the "geek" stereotype of the IT pro, especially in the classroom.
A study conducted at the University of Washington and published in the Journal of Educational Psychology in August showed that girls might actually choose not to take introductory computer classes because the rooms in which they are conducted might be too "geeky." For the study, 269 14- to 18-year-olds were shown photos of two classrooms. One room had Star Trek and videogame posters on the walls and other "geeky" decor. The other had posters of art and landscapes on the walls and live plants in the room. Other than the decor, the rooms were identical.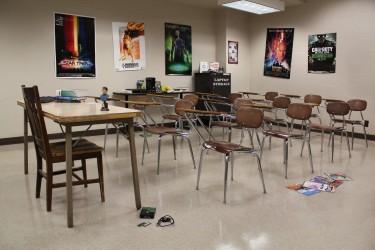 After they saw the classrooms, the students were asked which they preferred and how interested they were in computer science. The boys were split 52-48 on room preference, while 68% of the girls wanted the "non-Geeky" classroom. And girls said they were three times as likely to take a computer science course if it were taught in the non-geeky room. Boys showed no difference at all in their attitude about taking classes regardless of the room.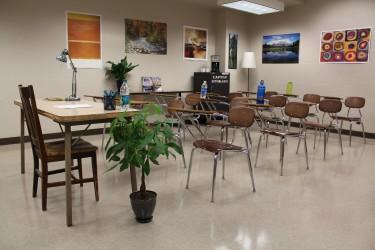 By itself, this is interesting, but not necessarily robust enough to draw a major conclusion.
But a 2013 study by the same researchers revealed similar results from a different point of view. The study asked 293 college students to describe an IT professional. Not surprisingly, many of the descriptions -- mostly by non-computer science majors -- fell into traditional geek stereotypes. IT professionals were described as: socially awkward, likes scifi, plays video games all day, pale from lack of sunlight, and even having poor hygiene. Women who had taken at least one computer science class were less likely to respond with steretypes.
Then, 59 of the students were asked to read fabricated news stories that either confirmed or debunked those stereotypes. Afterward, they were asked if they wanted to take a computer science course.
As with the other study, males were entirely unaffected either way by the geek stereotypes. On the other hand, women who read the articles debunking the stereotypes were more likely to choose a computer science class than those who read articles confirming the stereotypes.
In other words, in both studies, women were more put off by the perceived stereotype of the geek than they were by computer science itself.
If we want more women in IT, it might be as simple as dropping the geek flag.
[ Of course, that doesn't explain why so many women leave IT. Read Women in IT: Is There an Exodus in Progress. ]
Now, personally, I've always waved the geek flag as a non-gendered affiliation. You're a geek if you're into the right things. It isn't a male-female thing. However, the researchers are quick to point out that media stereotypes of geeks tend to be male-dominated, even if real-world geekdom is not.
It isn't about computer science. It is about belonging. "Stereotypes make girls feel like they don't fit with computer science," Allison Master, one of the researchers, said in a press release, "That's a barrier that isn't there for boys. Girls have to worry about an extra level of belonging that boys don't have to grapple with."
As Sapna Cheryan, a researcher on both studies, said in a press release when she published the 2013 research: "Our message is not that the people in computer science need to change. It's a marketing issue. When students think of computer science, they think of all these stereotypes that are not accurate. If we could expose students to what computer scientists are really like, and all the varied and interesting things they do, we can have a positive effect on participation in the field."
In other words, if we want women in the field, maybe all we have to do is drop the geek. IT pros are varied and interesting people that used to have to "belong" to the geek tribe to survive the social pressures of a different world. Now, IT pros literally run the world. Maybe it is time we outgrow the geek. If not for our sake, for the sake of the field.
David has been writing on business and technology for over 10 years and was most recently Managing Editor at Enterpriseefficiency.com. Before that he was an Assistant Editor at MIT Sloan Management Review, where he covered a wide range of business topics including IT, ... View Full Bio
We welcome your comments on this topic on our social media channels, or
[contact us directly]
with questions about the site.